Manchester United winger Jadon Sancho has had a difficult week amid a public fallout with manager Erik ten Hag.
It has been a tough week for Jadon Sancho after he hit back publicly at Erik ten Hag for the manager criticising his training efforts as he was left out of last week's squad.
Sancho was subsequently linked to the Saudi Pro League, via The Mail, while ESPN even criticised his character behind the scenes.
So what Sancho needs is a little good news, a pick-me up, which has come with some kind words from Christian Eriksen.
READ: Confirmed Manchester United transfers in, out, loans, releases, youth for 2023/24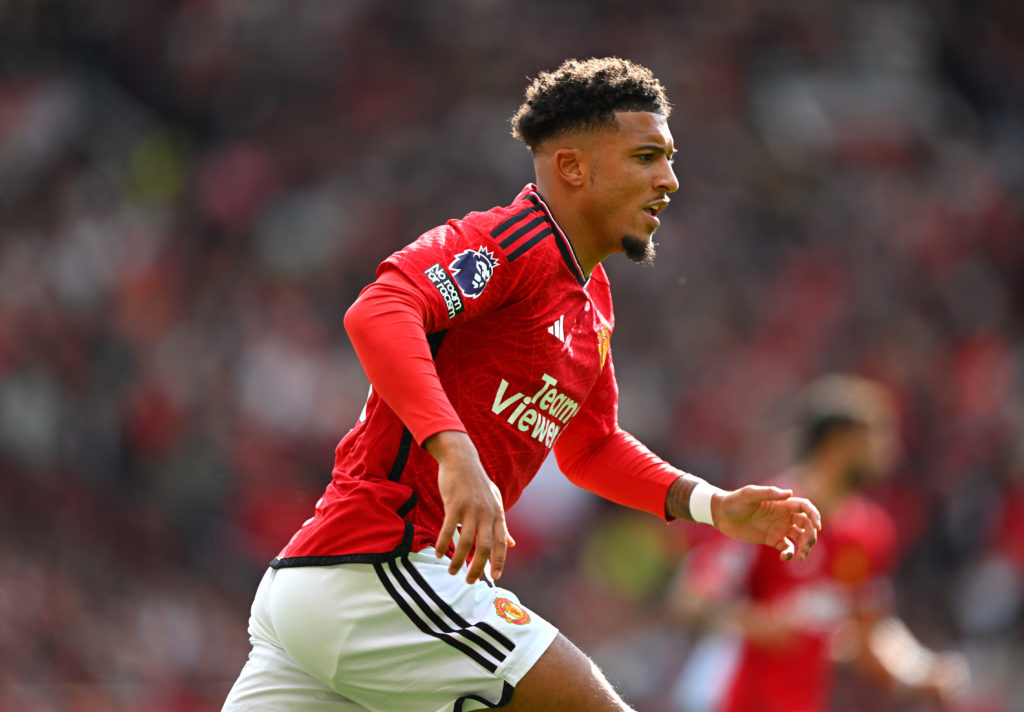 Jadon Sancho most skilful player
Speaking to Manchester United's website, Christian Eriksen spoke out in a Q&A where he picked out Jadon Sancho as the most skilful player on the club's books.
Eriksen said: "There are a few skilful in different ways. I'll go Sanch – Jadon Sancho is very skilful.
"A bit of both – his touch, his movement, he's very quick on the first few metres as well, in and out. There are a few good ones in there, in skills, but I'll go with Sanch."
MORE UNITED STORIES
Let's see the real Sancho
Jadon Sancho is in his third season at Manchester United, and the big issue with his performances is that he just does not seem like the player we watched at Borussia Dortmund.
Sancho used to play at Dortmund with a more carefree, fun style, and at United, he has seemed a lot more inhibited and hesitant from day one.
The pace of the Premier League is different to the Bundesliga, but you would hope, by now, we would see Sancho adjust and start showing what he can do.
What he hasn't had, lately, is a real run in the team. He made this a lot harder for himself last week with his Twitter outburst. Antony's own increasingly difficult situation could give him a fresh chance.
Related Topics