Marcus Rashford scored his 30th goal of the season last night against Chelsea, the first Manchester United player since 2013 to do so.
This is a huge landmark for the English forward who has bounced back from a poor 2021/22. Rashford has become United's main man, showcasing his immense talent repeatedly.
Scoring the bulk of his goals between December and March, United's number 10 was the worlds most in form player for a few months.
The forward has 30 goals and nine assist in all competitions and averages 0.65 goals per 90, an excellent return.
Nobody is happier for Rashford however than his teammates.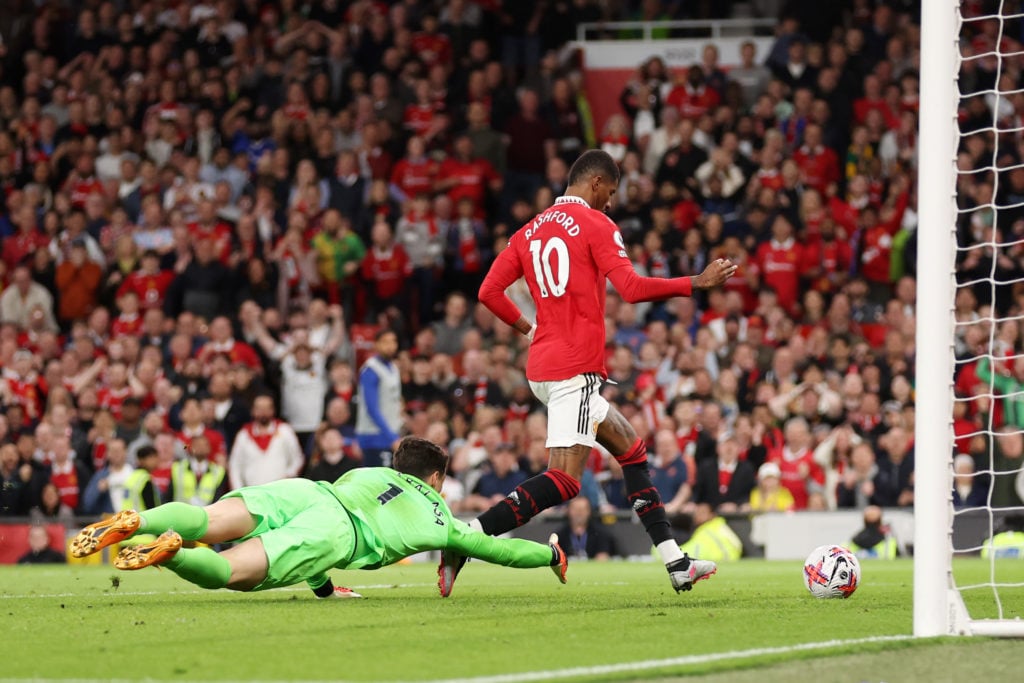 Sancho and Casemiro respond to Rashford
The United team are always supportive of their teammates, and Rashford's latest achievement is no different.
Rashford took to Instagram, thanking the club and his teammates for helping him to score his 30 goals this season.
Rashford said, "I want to thank the club and my teammates for helping make this personal achievement possible."
The two who responded to Rashford were Jadon Sancho and Casemiro.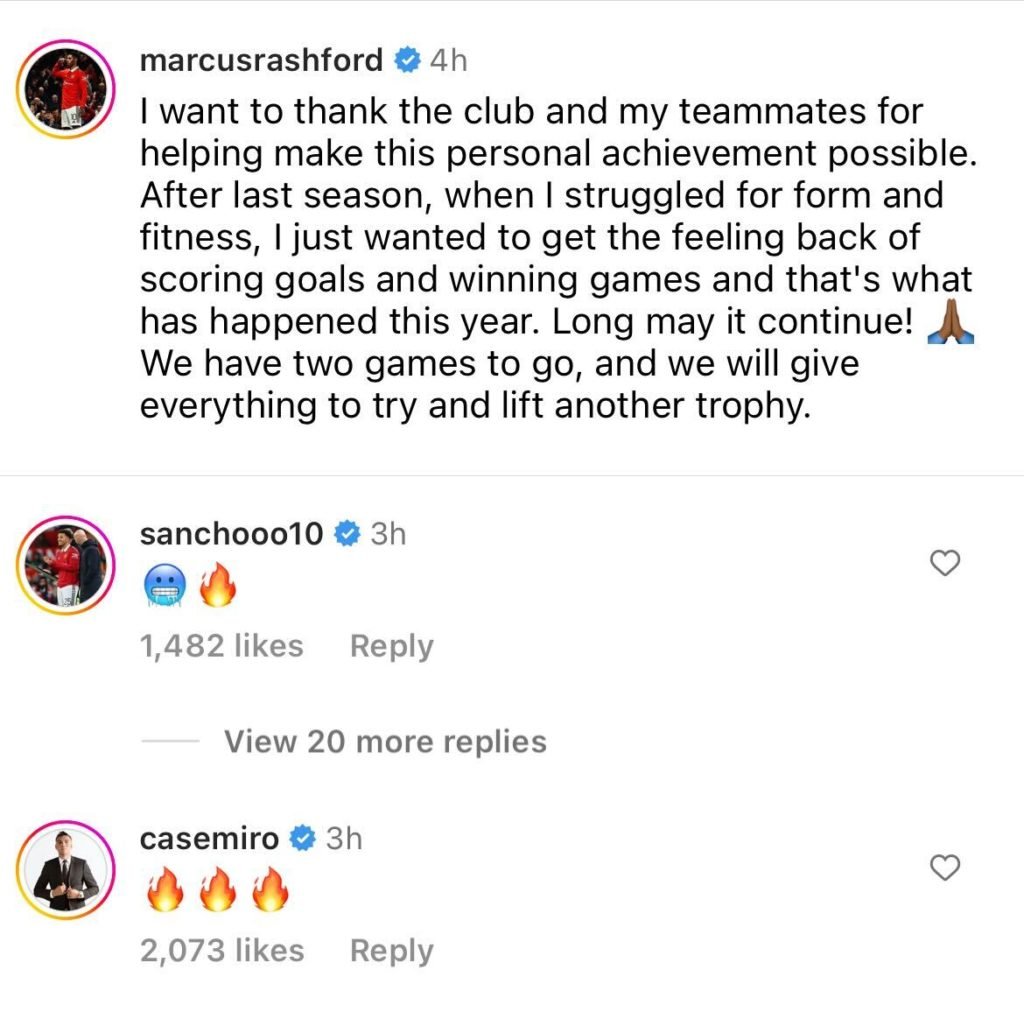 Rashford still has the opportunity to add to his tally with two games remaining, including the FA Cup final on June 3rd.
A potential double could be the perfect way to cap off a wonderful individual season for the United star.
Have something to tell us about this article?
Let us know