Manchester United winger Jadon Sancho is determined to end the season strongly.
Jadon Sancho has been a regular starter for Manchester United in recent weeks, and whether you believe he belongs in the team's best front three or not, he is finishing the season strongly.
Sancho had a very good game in United's win over Chelsea, showing that he is growing in confidence and benefitting from the regular game time.
He also provided an assist for Anthony Martial to score. It was just his third assist of the season.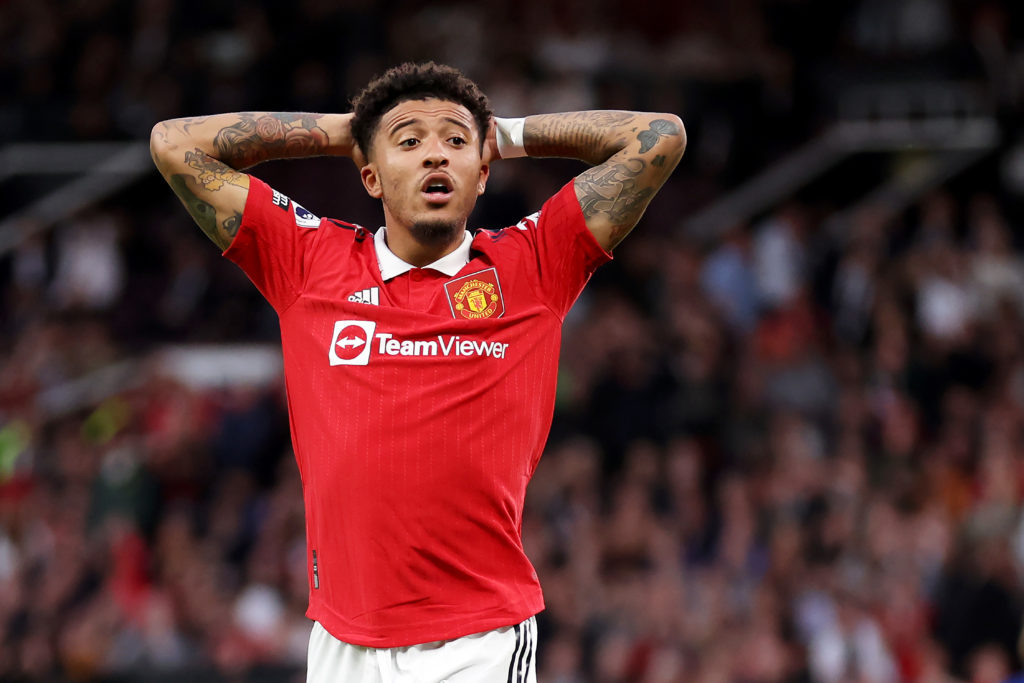 Sancho shines
Jadon Sancho's top line numbers are not as eye-catching as his Borussia Dortmund figures. But he doesn't have Erling Haaland up front.
Get a top class centre-forward who is utterly ruthless to lead Manchester United's attack, and Jadon Sancho's figures might just explode.
Last night against Chelsea, Sancho led the way. He was confident, and didn't get down after a couple of misplaced passes.
He ended the night with five chances created, more than any player on the pitch, including Bruno Fernandes, who leads the Premier League in this category.
Part of the interesting aspect about Sancho's night was how he shifted out to the right wing after Antony suffered an injury.
Sancho looked refreshed on the right and linked up well with rejuvenated right-back Aaron Wan-Bissaka.
Even though Sancho had only 49 touches, it was a case of quality over quantity. Whenever he got on the ball, Manchester United looked threatening.
This was the player Manchester United hoped to be signing a couple of years ago. He's still in there.
Related Topics
Have something to tell us about this article?
Let us know