Manchester United narrowly missed out on victory against Arsenal due to late drama at the Emirates, however Ian Wright wasn't impressed.
Manchester United were a few decisions from getting something from the Emirates and ending Erik ten Hag's awful away form.
The game plan from United almost paid off, as Alejandro Garnacho raced through on goal to slot home a delightful finish, only for it to be narrowly called offside.
This would have probably seen United walk away 2-1 winners in the game, however following that, the momentum shift led United to a loss.
More than anything these goals were unlucky, with both centre-backs subbed off due to injuries, a tight offside and a foul in the build up the Declan Rice's goal all playing a role in the result.
The result didn't represent the game as it really was a tight one, but Ian Wright has nonetheless slammed United and Ten Hag for the performance.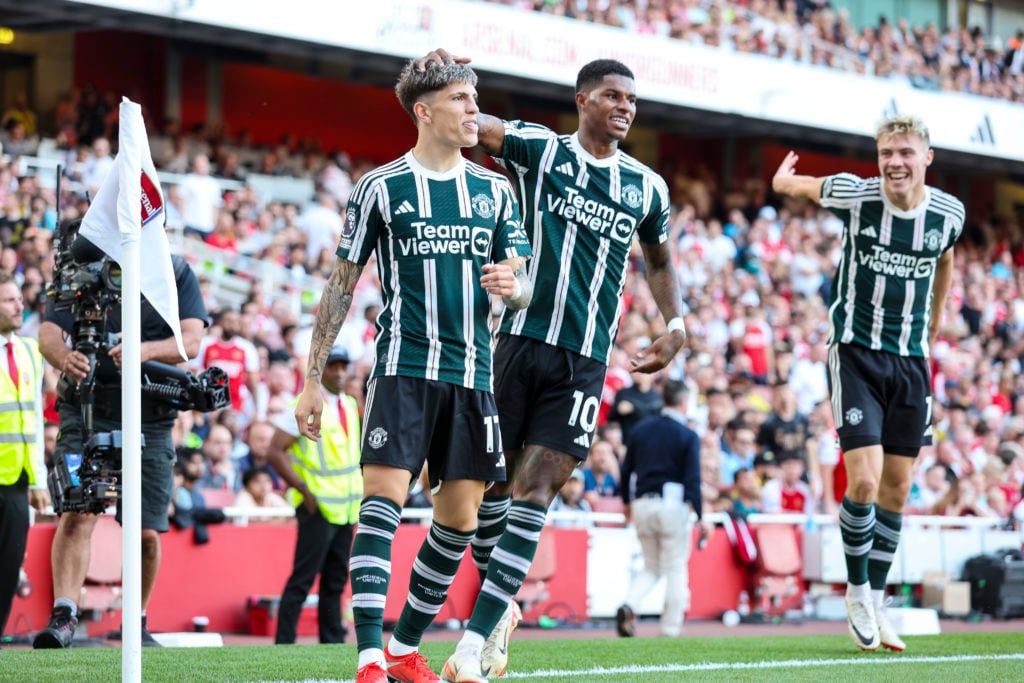 Ian Wright slams Manchester United performance
Speaking on the Wrighty's House podcast, Wright laid into the United boss and the style of play he has got Manchester United playing.
He said: "Man United have come there in Ole Gunnar Solskjaer guise, still counter-attacking but when they counter attacked it was a disservice to the whole of that football club that they cannot at this stage of Ten Hag's reign find a system of football where they can control the ball and pass it through the lines."
MORE UNITED STORIES
He then continued his critique by comparing United to a lower down side in the league.
"They're playing counter-attacking football Man United it's like what a mid-table team does against a team like Arsenal."
While technically United do play football in a counter-attacking way, this is a conscious decision with Ten Hag wanting his side to be the best transition team in the world.
Are United successfully transitioning?
The style and system of Ten Hag is this season once again completely new to the squad and therefore will take some bedding in time.
But already there are positive signs, don't forget that a few VAR decisions were the difference in the win on Sunday.
In-fact, when looking at the statistics from Sunday's game at the Emirates, the two sides were not all that different.
A similar pass completion rate, with Arsenal completing slightly more passes shows both sides were on the ball a lot.
United only actually had three counter attacks in the game, while Arsenal had two, so we aren't sure what the issue is.
Clearly however, despite this performance being solid, improvement is needed, with better ball retention and bravery to play through the lines.
Related Topics