Antony put in an improved performance over the weekend, however for Rio Ferdinand he still isn't doing enough.
Manchester United's Brazilian made four key passes and created a big chance against Nottingham Forest on Saturday.
This representing a huge improvement for the Brazil international at Old Trafford, a performance more akin to what United expect of him.
However despite this he simply doesn't show it enough, and while this was a brilliant performance, he needs to show it more often.
This is where much of his critique comes from, with Rio Ferdinand among those urging Antony to show more.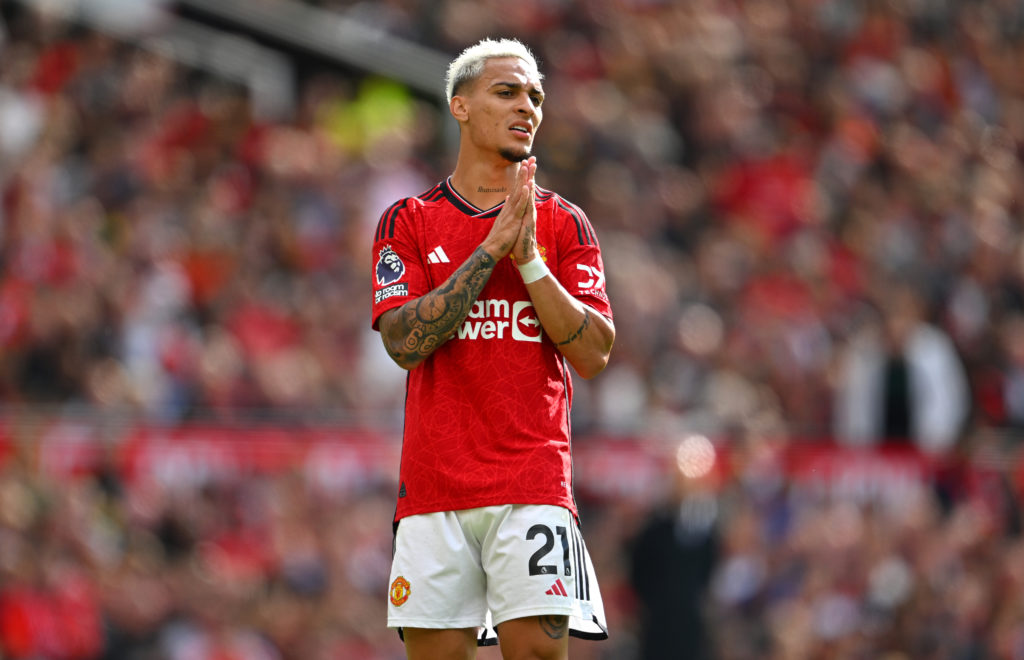 Ferdinand on Antony
While speaking on his YouTube channel FIVE, Ferdinand ranted about what he wants to see from the winger.
"He's getting the ball 1v1 so many times in the game and as a fan you're thinking 'beat him, man'.
"He did it once this weekend where he took it on his right foot on the outside and crossed it and created a chance, and I was thinking, 'so you can do it', I want to see it more."
MORE UNITED STORIES
Ferdinand then continued to explain what he wants to see from Antony in order to improve his performances.
"The power, I don't see it, I don't think he has the power in his body at the moment so I'd like to he's working on his power, his explosiveness and I think if he can add that to his game we will see him improve again."
"I want output, I want chances created, I want the fullbacks coming off the pitch… hurting."
Improvement in performances
United's number 21 has actually began the season quite impressively and is unlucky not to be racking up contributions already.
He has created two big chances already this season which haven't been converted, this a big improvement on last season.
Along with this a few times his left-foot has almost swept the ball into the far corner.
Ultimately his start to the season does give reason to be excited about this season, and we think he will only get better with the arrival of Rasmus Hojlund and as this new system becomes more fluid.
Related Topics