Erik ten Hag looked dismayed as he saw talented youngster Kobbie Mainoo depart the field within minutes due to injury.
Kobbie Mainoo had done incredibly well throughout pre-season in order to earn his spot in the starting 11.
Unfortunately for both him and his proud boss, Mainoo suffered a worrying looking foul within the first two minutes of the game.
It saw Real Madrid winger Rodrygo fall into the 18-year-old after a tackle by Casemiro, the impact seemed to trap Mainoo's ankle which could be where the injury came from.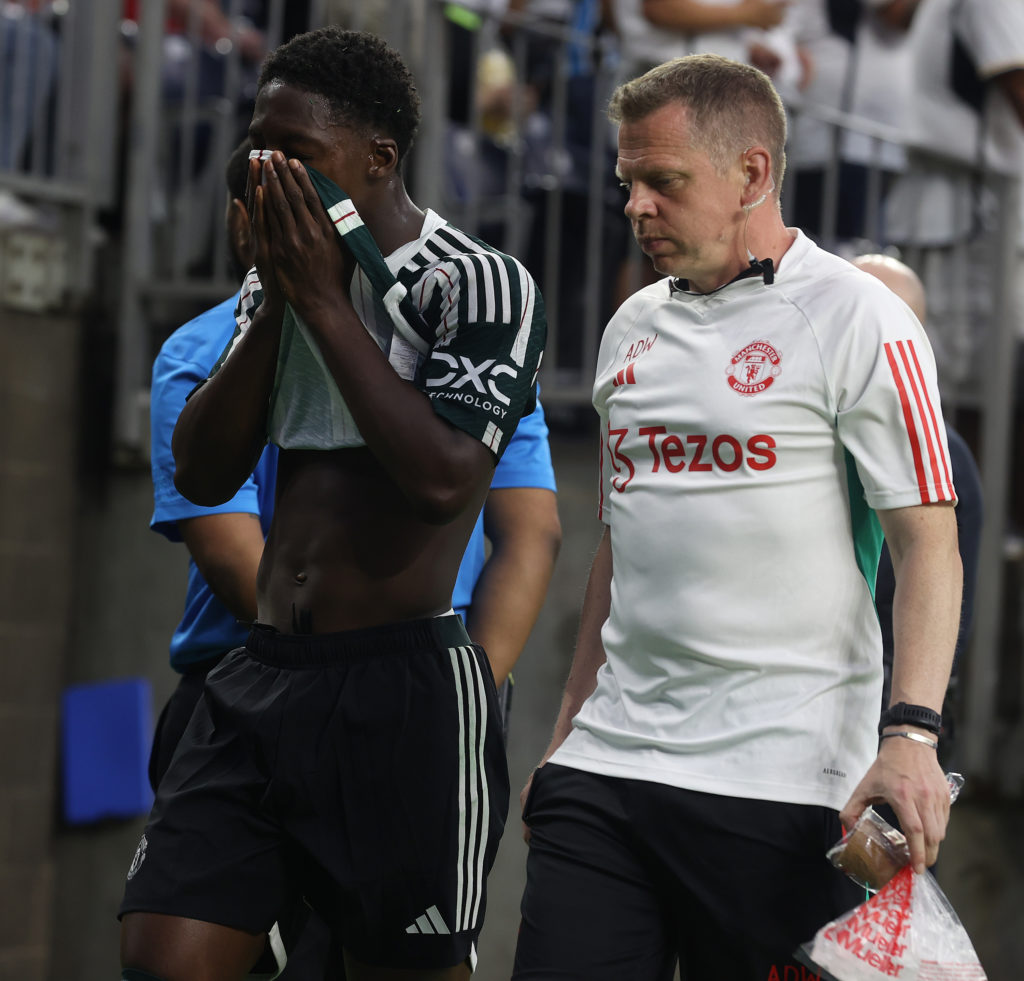 Following an on-pitch medical examination, Mainoo was withdrawn in place of Christian Eriksen, who was poor and not suited to the role that Mainoo was fulfilling.
Mainoo leaves on crutches
Following the game, Mainoo was spotted by ESPN journalist Rob Dawson, to be leaving the stadium with a protective boot on.
Along with this he was on crutches with a disheartened expression, this will spark worry within the fanbase.
MORE UNITED STORIES
However there is no cause to panic just yet, as United are well known to have their players on crutches or in a boot following even a minor injury.
Think back to the Arsenal game, Amad Diallo left the stadium on crutches just as Mainoo has here, however Amad returned to training earlier this week.
That is the hope we will need to hold onto right now, a sad injury at a awful time for the youngster as he seems to be getting his break in the starting line-up.
Heartbreaking for the young United star.
Who do United have next?
Next Manchester United will conclude their US tour taking on Borussia Dortmund in what will be a huge game for Jadon Sancho.
However it is unlikely in any event that Mainoo recovers in time to feature here, and nor should he, it makes complete sense for Ten Hag to allow him time to rest up and recuperate.
Following this it is back to the UK for United with two final games against Lens at Old Trafford, then Athletic Bilbao in Dublin as Ander Herrera plays against us.
Related Topics