Manchester United have one of the fastest players in all of the Premier League after the acquisition of Rasmus Hojlund from Atalanta.
The big Danish striker is one of Europe's hottest prospects. He was deemed as Manchester United's 'number one target' in the striking department and they finally landed their man after agreeing a £64m fee with the Italian club.
With Hojlund being so young and his price tag so much – there's bound to be speculation coming from all angles. He only actually netted 10 times in 34 appearances for Atalanta.
However, what's undeniable is he's a player with a great physique and possesses lightning-quick speed. This is backed up by his 100m time.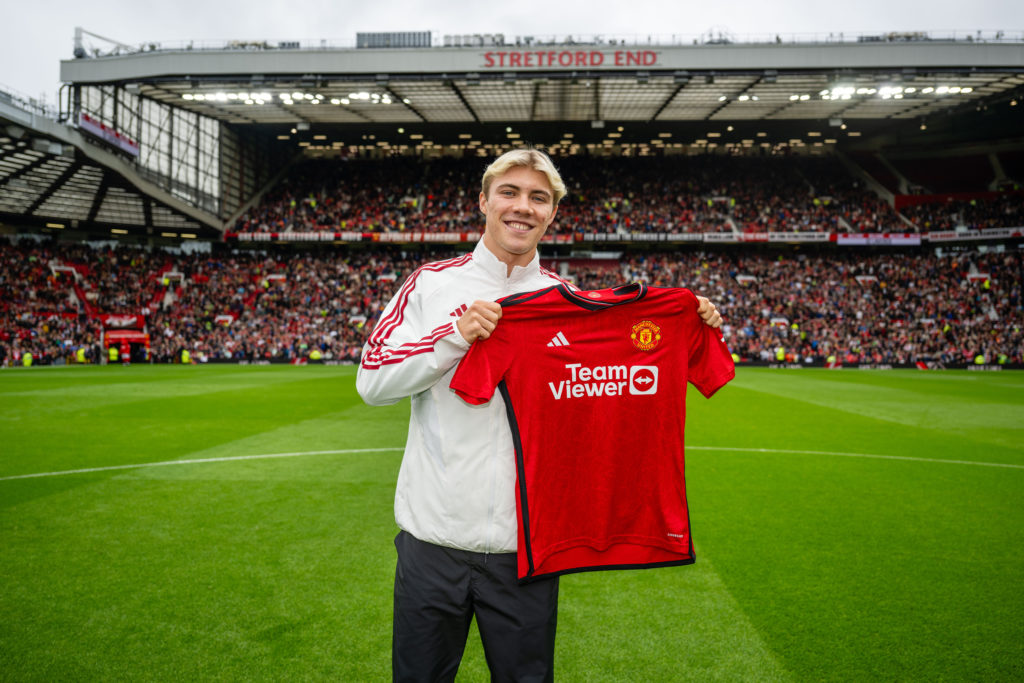 Atalanta boss says Hojlund's 100m time
Atalanta boss Gian Piero Gasperini appeared on TalkSPORT after the news broke Hojlund would become a Red Devil and discussed his frightening speed – including his 100m time.
"He is so quick, he's under 11 seconds over 100 metres and that's not even trying very hard," said Gasperini.
"Considering his height, he has a low centre of gravity. I am convinced he'll have a great career, he just gets stronger every day."
Manchester United aren't just getting a goalscorer. They're getting an athlete.
MORE UNITED STORIES
Gasperini also compared the 20-year-old to Manchester City's Erling Haaland. If he is anything like the Norwegian, then United have struck gold.
The man himself confirms
In an interview with MUTV, Hojlund himself confirmed that the rumours were true regarding his 100m sprint time.
When we asked the Denmark international whether the stats were correct, he replied: "Yeah, definitely. I don't know if it's like you stand with a watch every day on the side but when we came inside after the training, they said I had quite a high top speed."
It'll be interesting to see how he compares to the other United players. Marcus Rashford clocked in as the quickest last season, followed by Diogo Dalot and then Antony.
What's clear to see with a time like that, is Manchester United now have one of the quickest players in the Premier League in their ranks.
Related Topics