Manchester United are a team in need of goals right now, with Anthony Martial's ongoing injury problems and new loan signing Wout Weghorst settling in.
Meanwhile, a striker released by the club in the summer, Edinson Cavani, is enjoying a new lease of life in Spain.
Cavani's two years at United came to an end in June. It felt like the right call, with the Uruguayan having been shunted aside for Cristiano Ronaldo.
Right now, it is looking like Manchester United may have made the wrong call, keeping Ronaldo and letting Cavani go.
READ: Confirmed Manchester United transfers in, out, loan deals for January 2023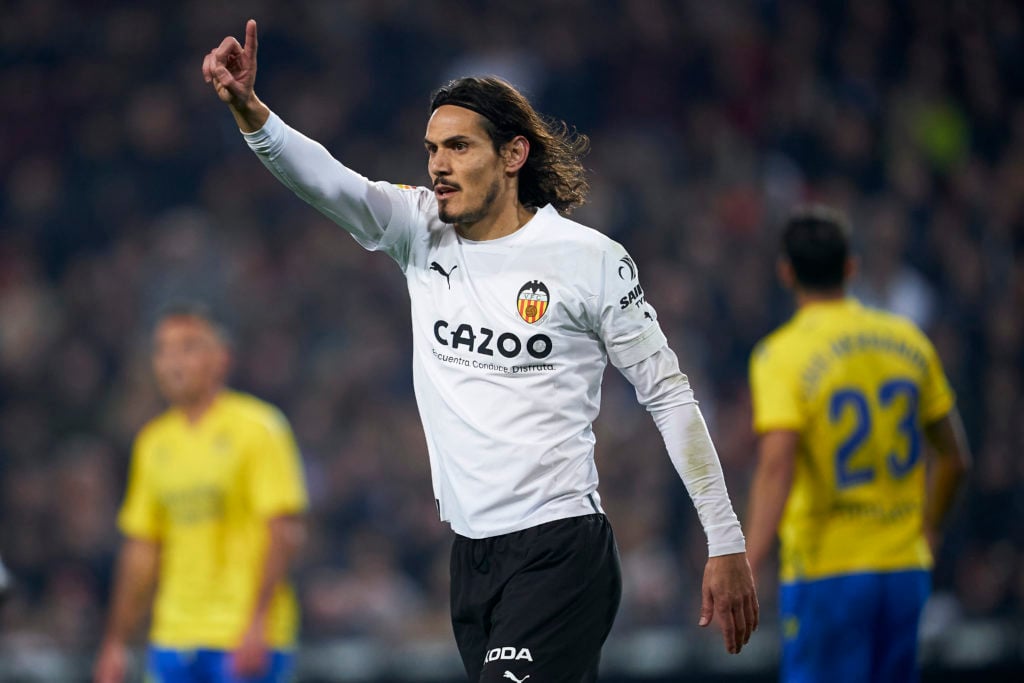 Edinson Cavani's new start at Valencia
Edinson Cavani signed as a free agent with La Liga side Valencia. At the start it began similarly to how his time at United ended, a battle to get fit, and a feeling that the striker's true priority was the World Cup, unwilling to take any risks with his fitness.
Now with the tournament over, Cavani has been a regular starter, and he is putting together an impressive season so far.
The 35-year-old has scored seven goals this season so far in 12 appearances in all competitions for Valencia, including five in 10 in La Liga.
Even with questions over Cavani's fitness, he has 10 starts in the league, more than the six Anthony Martial has managed at Manchester United.
The Uruguayan still possesses the goalscoring instincts which saw him net 17 goals in his first season at Old Trafford, even if his glory days at Napoli and PSG are behind him.
As it looks right now, Cavani would be a pretty useful help for Manchester United up front. If we all had the hindsight to recognise Cristiano Ronaldo's implosion in the first half of the season, perhaps something different might have been worked out to try and keep the South American instead.
It's good at least to see Cavani still scoring goals. He is one of the best strikers of his generation, who has often been overshadowed by other forwards.
The real problem with his United spell was not a failure to keep him in 2022, it was not signing him 10 years earlier when he was approaching his peak years.
Have something to tell us about this article?
Let us know