Sky Sports pundit Gary Neville snubbed former teammates Rio Ferdinand and Nemanja Vidic as Manchester United's best centre-back ever in a ranking video.
Neville spent his entire club playing career at Old Trafford and made 602 appearances for United, as well as serving as captain for the Red Devils.
The 48-year-old footballer-turned-pundit lifted eight Premier League titles, two Champions Leagues, three FA Cups and three League Cups with United.
Neville thrived under Sir Alex Ferguson and played alongside several talented players in United's backline, including Ferdinand, Vidic, Jaap Stam and Steve Bruce.
READ MORE: Cristiano Ronaldo asked if he would trade all of his Champions League medals for World Cup trophy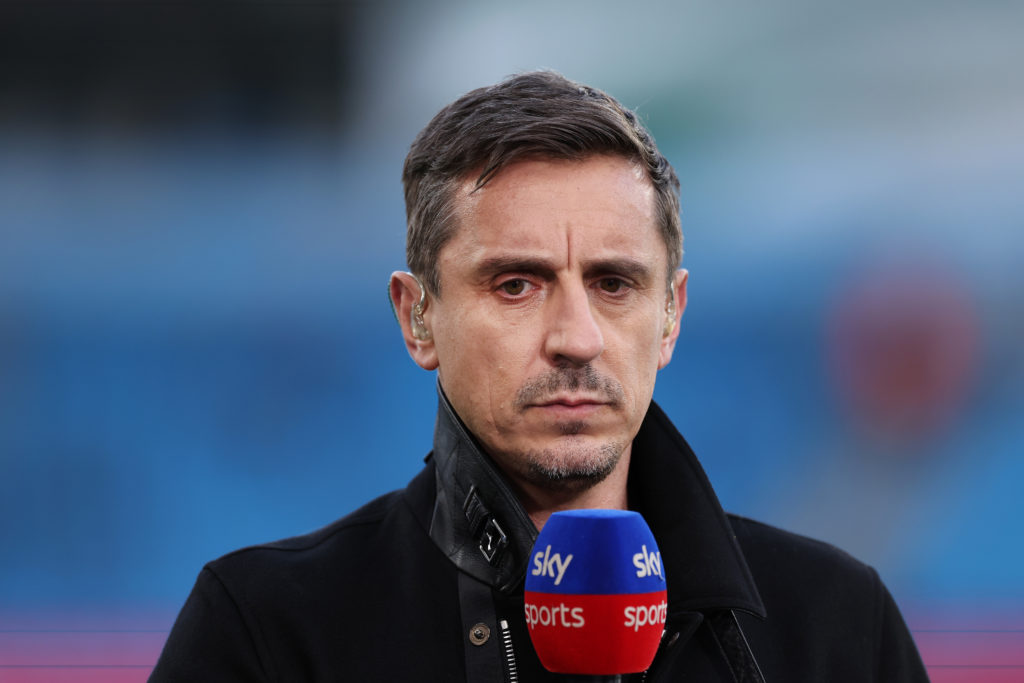 Neville blind ranks United's five best centre-backs
Speaking to Liverpool legend Jamie Carragher, Neville was asked to blindly rank the five best centre-backs at United in a Sky Sports video.
Bruce came up first and landed in the fourth spot in Neville's list, with TNT Sports pundit Ferdinand taking home second place in Neville's rankings.
MORE UNITED STORIES
Stam, who is widely considered one of the best United centre-backs of all time, appeared after Ferdinand and Bruce as Neville slotted him in the top spot.
United legend Vidic and Laurent Blanc were then placed in the third and fifth spots respectively.
Neville's top five United centre-backs are posted below:
1. Jaap Stam
2. Rio Ferdinand
3. Nemanja Vidic
4. Steve Bruce
5. Laurent Blanc
Ferguson's regret in selling Stam
Stam was a central figure in United's defence under Ferguson and lifted three Premier League titles, a Champions League and an FA Cup at Old Trafford.
Despite being an integral part of United's iconic treble-winning side in 1999, Stam would be axed from United in 2001 and sold to Lazio for a reported £16.5m fee.
Ferguson, who was known for his cutthroat approach, made the decision after he was reportedly unhappy with Stam's claims in his 'Head to Head' autobiography.
According to The Daily Mail, the legendary former United boss admitted that he made the wrong call about Stam in a 2013 interview with MUTV.
"When I think of disappointments, obviously Jaap Stam was always a disappointment to me, I made a bad decision there," Ferguson said.
Related Topics