Gabby Agbonlahor has offered up his controversial verdict on how much Man United legends like Wayne Rooney, Rio Ferdinand and David Beckham would be worth in today's transfer market.
Legendary ex-United boss Sir Alex Ferguson brought a plethora of talented players to Old Trafford, despite claiming that he only managed four "world-class" footballers.
The likes of Cristiano Ronaldo were snapped up for as little as £12.2m in 2003, only to be later sold for a then-world-record fee of £80m to Real Madrid in 2009.
United legends of the past, from Eric Cantona to Roy Keane to Peter Schmeichel, would without question command staggering transfer fees in the market now.
READ MORE: Former Man United star reveals what a night drinking with Roy Keane was really like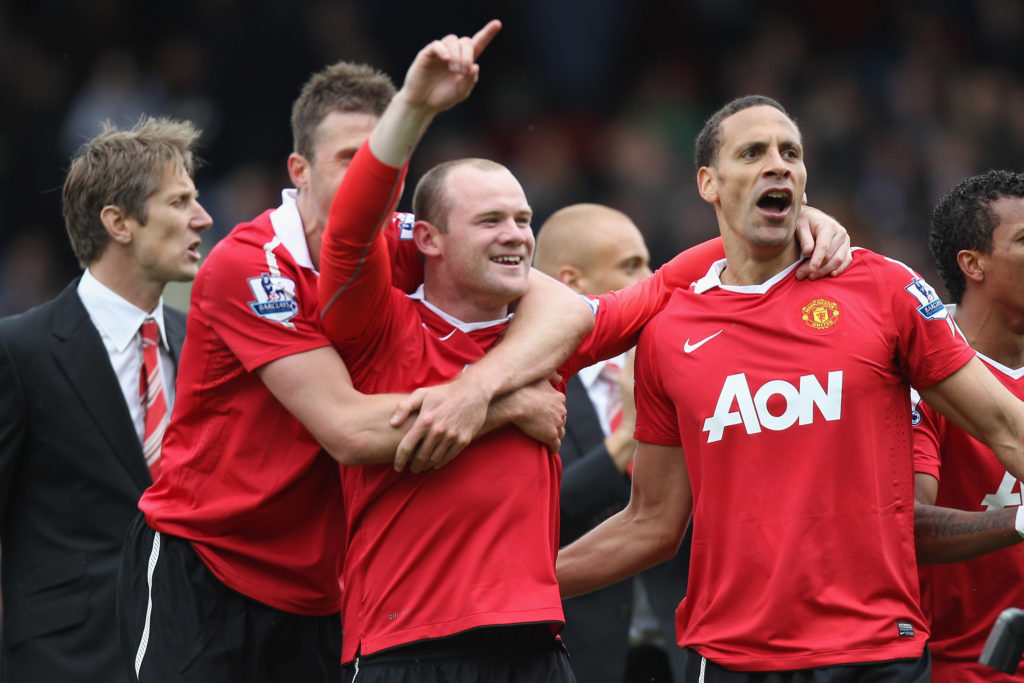 Gabby values Ferdinand and Scholes
Speaking on talkSPORT, Agbonlahor was asked to value different Premier League icons in today's market as four United legends popped up in the line of questioning.
The talkSPORT pundit believes that Ferdinand would fetch a world-record fee for a defender, putting the 44-year-old United legend on a whopping £120m transfer valuation.
However, Agbonlahor valued Paul Scholes at £20m less than Ferdinand after claiming that Steven Gerrard and Frank Lampard were a "bit better" than him.
MORE UNITED STORIES
"[Steven] Gerrard, [Frank] Lampard, Rio [are] all the same: £120m," he said.
"Rio is a better defender than [Virgil] Van Dijk. Rio's the best-ever centre-half in the Premier League. Him, John Terry, Vincent Kompany in their primes, you're talking £120m."
Speaking on Scholes, Agbonlahor added: "Paul Scholes, yeah, I'd say £100m. I don't think he was as good as Gerrard and Lampard.
"I think he was like a very good player, Scholes, but I'd put him just below them a little bit. I think Scholes was outstanding, don't get me wrong.
"His passing, he had a bullet of a shot, but I just think Gerrard and Lampard were a bit better, so I'd say £100m for Scholes."
Gabby's transfer price tags for Beckham and Rooney
Agbonlahor called United legend Beckham an "outstanding" player, but the ex-Aston Villa striker doesn't believe that he would make the £100m tier in the market today.
"David Beckham was outstanding, don't get me wrong. Set pieces, everything about his game was top," he said.
"But I do believe he wasn't on the Lampard [level]. I'm saying 70s [£70m], 80s [£80m]. Yeah, 70s, 80s for Beckham because he was a very good player […]."
Rooney, who is United's all-time record scorer, received the biggest transfer valuation for any Red Devils legend from Agbonlahor.
According to Agbonlahor, a "prime" version of Rooney from his United playing days would easily fetch a blockbuster £130m fee in the market.
"You're talking Rooney! At his prime, at Manchester United, £130m," he said.
"Rooney was a joke. A joke. And he would smash you. He'd smash you, get it off you and put it in the top bins or put someone through.
"I remember the pass for [Robin] Van Persie against us [Aston Villa]. Over the top, […] volley first time. Unreal. Shocking it was against us."
Related Topics