Christian Eriksen's injury has come as an unwelcome blow for Manchester United, right in the midst of a hectic fixture schedule.
While there is talk of United bringing youngsters into the team to cover, the player who is first in line to step up is Fred, who replaced Eriksen from the bench against Reading.
Fred showed his quality when he came off the bench, providing an assist and scoring a goal. It was a timely reminder of his quality, for supporters and for Erik ten Hag.
The midfielder is set to be busy filling in for Eriksen while the Dane is out, and it is just as well the midfielder is fresher than he could have expected to be at this point in the season.
READ: Confirmed Manchester United transfers in, out, loan deals for January 2023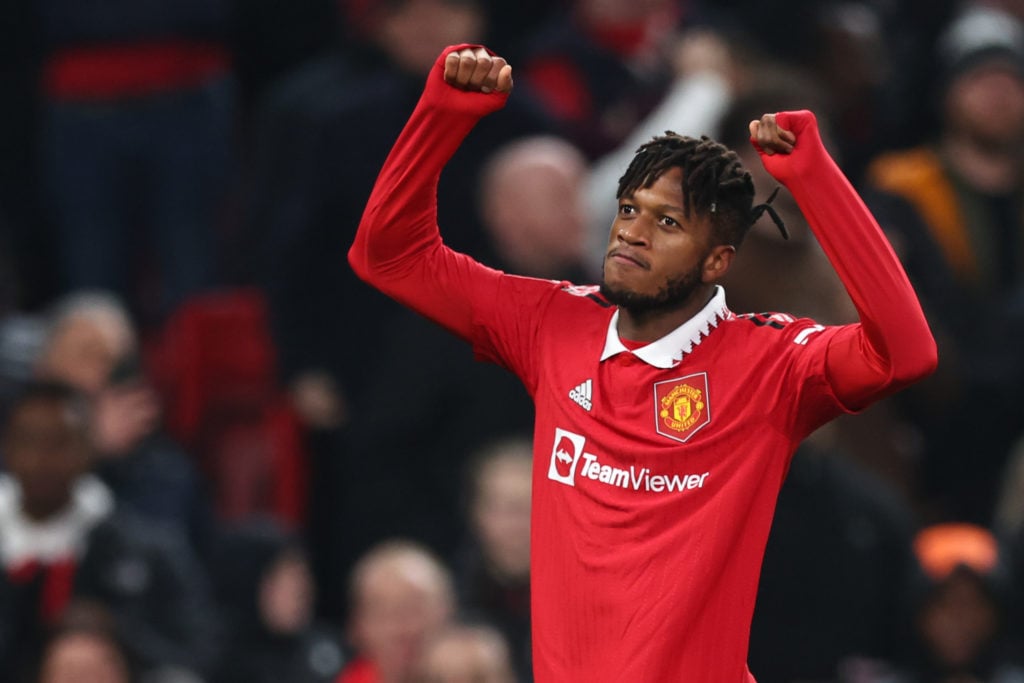 Fresh Fred ready to step up
Fred has been kept in reserve by Erik ten Hag this season, more than the midfielder would have liked. This can now pay off, just when United need him.
From the 19 Premier League games this season, Fred has been selected to start only five. He has played just 574 Premier League minutes out of a possible 1,710.
He has also played just 146 minutes out of 360 in the League Cup, and in the Europa League started just two of six matches, playing 184 minutes from a possible 540.
Even in the FA Cup, Fred has played both matches from the bench. He has fewer than 1,000 minutes under his belt for United this season in all competitions, 956 in total.
Compare this to Christian Eriksen who has played 1,499 minutes in the Premier League alone, and 2,277 in total.
This is a remarkable disparity between the two, and a few weeks out for Eriksen might not be the worst thing for his season in the long-term, allowing him to rest up.
United have a fresh Fred ready to step in, having bided his time, and this is the the opportunity he has been waiting for. He has just two starts since the World Cup.
Speaking at his press conference, Erik ten Hag spoke of his confidence that Fred can step up. He said: "He has done it several times with his performance for instance against Tottenham Hotspur, for instance against Manchester City.
"When he's coming on [in the] last game [against Reading], he's scoring a goal straight away. He has a lot of qualities. I think they are a really good combination, Casemiro and Fred."
Fred's freshness and availability is as good a situation as United could have hoped for considering Eriksen's injury. Fred is Casemiro's teammate for Brazil and has proven to work well alongside him.
Even if there is help from a new signing, expected to be Marcel Sabitzer, Fred could be first in line.
Erik ten Hag might have been planning all along to use Fred more in the second half of the season. If that's the case, then it was a masterstroke to keep the energetic midfielder as fresh as possible.
If this involves leading United to silverware at the end of February, it will finally justify the £47 million the club spent to sign him five years ago.
Have something to tell us about this article?
Let us know