Taking a look at the winners and losers from Manchester United agreeing the club's first signing of the summer, with Mason Mount incoming.
Mason Mount will become Manchester United's first summer signing of 2023. BBC Sport report a fee is agreed, with the deal pending a medical.
Here is a look at the winners and losers from the deal to bring Mount to Old Trafford…
Winners
Bruno Fernandes
Bruno Fernandes played 70 games for club and country last season. Having Mason Mount around, allows Manchester United greater freedom to rest the Portuguese star.
Mount will mainly play alongside Fernandes, however, he can play in the advanced midfield role to deputies. Preventing Fernandes from burnout is very important.
His creative attributes also help to take the pressure off Fernandes, and also make United less predictable. It is a potentially winning combination.
Casemiro
Casemiro is going to benefit from having younger legs alongside him in central midfield. Rather than playing alongside a 31-year-old Christian Eriksen, he will partner up with 24-year-old Mount.
Mount's hard work out of possession will help Casemiro out. If United can begin to score more goals and not play as many tight games, there will also be less defensive work for the Brazilian to do.
In tighter games, an attacking mindset could place more pressure on Casemiro, however, United will be working hard to try and ensure this is not the case.
MORE UNITED STORIES
READ: Confirmed Manchester United transfers in, out, loans, releases, youth for 2023/24
Erik ten Hag
Erik ten Hag has got his first choice midfield signing. Not many managers at Manchester United have managed that during the post-Sir Alex Ferguson era.
The manager is a step closer to implementing his high-energy pressing football and Mount is hand-picked to help this team reach the next level.
John Murtough
Manchester United's technical director was unable to land Ten Hag's first choice target last year, Frenkie de Jong. This time he has got the job done.
De Jong simply didn't want to join last summer, there wasn't too much which could have been done about that. Failure to land Mount this summer would have asked questions about Murtough's capability, and let the manager down.
Murtough did not sanction United overpaying either, like last summer. Mount will cost £55 million plus £5 million in add-ons if the club win silverware.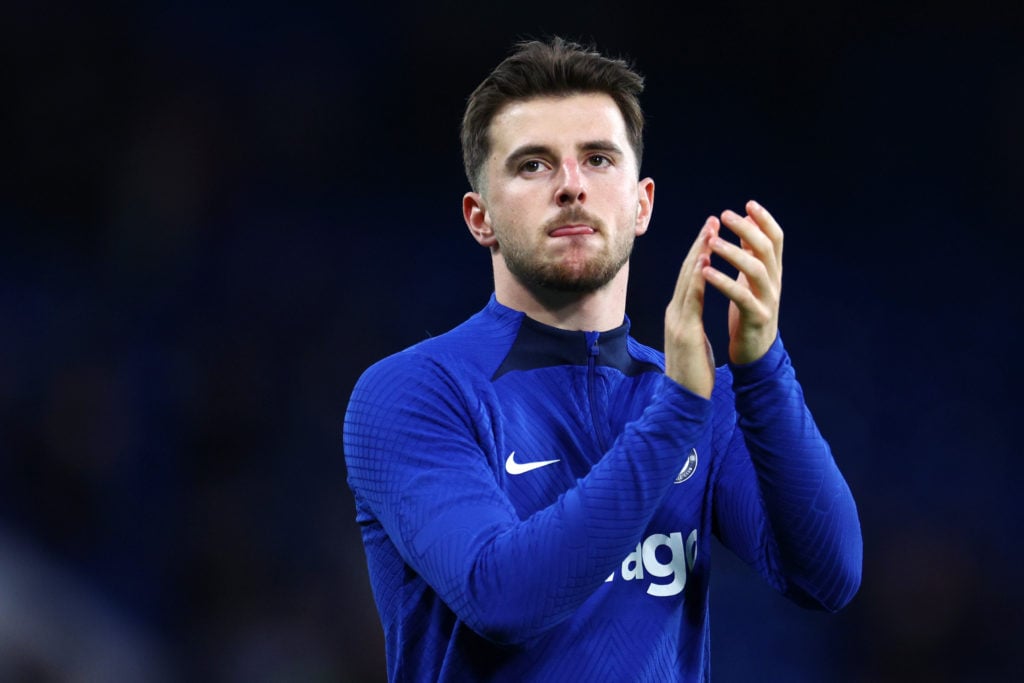 Losers
Chelsea Football Club
There is no escaping that losing Mason Mount is a disappointment for Chelsea. He was an academy graduate who they wanted to keep, however, he rejected their attempts to negotiate a new contract.
If United go on to win silverware with Mount, the £5 million in add-ons will be no consolation for the misery of seeing the the star they could not keep, go onto greater things.
Losing Mount is the upshot of a year of mistakes for Chelsea, which saw them finish 12th, and have no Champions League football on offer.
READ: Man Utd Fixture List 23/24: Next Game, Key Dates and More
Fred
Fred is expected to be sold as a result of Mason Mount's arrival. The Telegraph report he has been put up for sale amid interest from Fulham.
The 30-year-old started only 12 Premier League games last season, and if he were to stay at United, a similarly reduced role awaits.
Scott McTominay
Scott McTominay's situation is different. He needs a move, and yet, with Fred set to leave, it looks like he will be stuck at United.
The midfielder faces another season of being used in a bit-part capacity. Only if a big offer came in, would United let him go.
But with Fred and Donny van de Beek expected to leave, McTominay faces being kept around as squad insurance, mostly starting games on the bench.
Christian Eriksen
Christian Eriksen will lose his place in Manchester United's preferred starting XI due to Mason Mount's arrival at Old Trafford.
There is a case to be made that this will benefit the Dane. The veteran can benefit from not being overplayed, last season, after his injury, he looked to be feeling the effects of a long season where he played 44 club games and more than 3,000 minutes.
A role as a squad player is the one he needs to be in, but that doesn't mean he will enjoy it. Eriksen would far prefer to be an automatic starter in United's biggest games. This is no longer the case.
Related Topics