The main talking point following Manchester United's 3-1 defeat to Arsenal looked to have been Alejandro Garnacho's late disallowed goal, but two hours after the defeat, another topic had emerged.
Jadon Sancho, who didn't feature in the game, was criticised by Erik ten Hag following the game amid his training performances, although the quotes weren't as harsh as the media made out.
The 23-year-old has had a few promising cameos this season but his very public rebuttal to Ten Hag's comments has blown the situation way out of proportion.
The winger claimed he was being scapegoated, although it is unclear if he was referring to the Dutchman's comments or something else.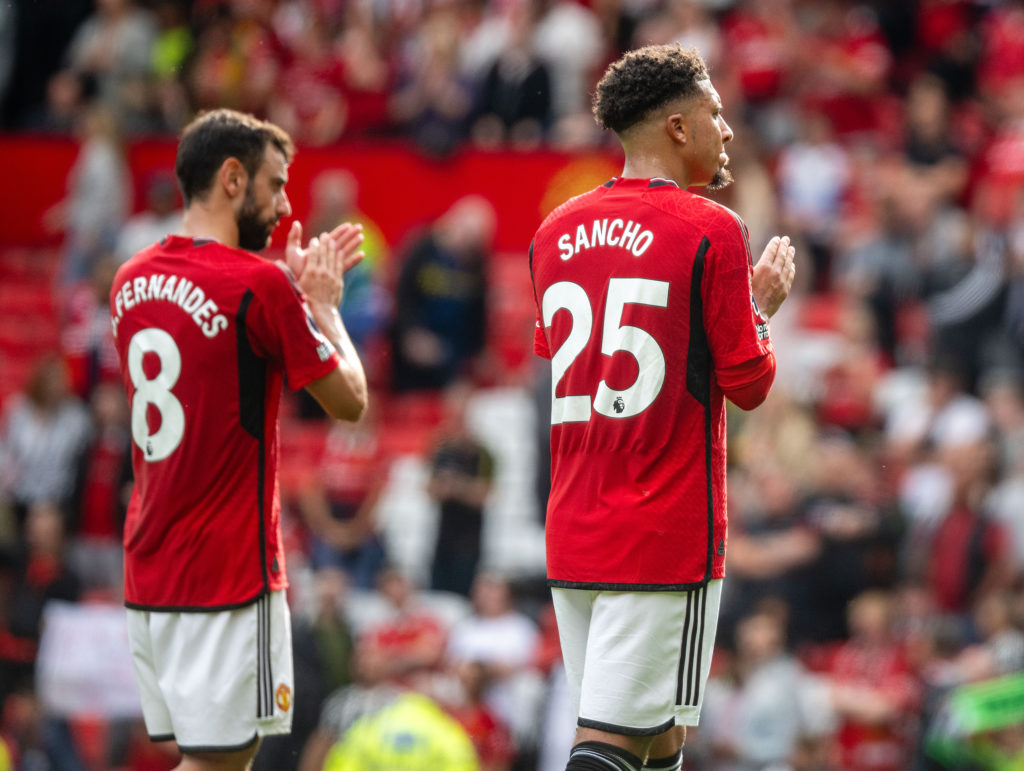 Mark Bosnich on Sancho
Former United goalkeeper Mark Bosnich, speaking on Sky Sports News, has given his thoughts on the situation surrounding the former Borussia Dortmund winger and believes it will be tough for Sancho to get back into the side.
"It's a very strong claim, I don't think he would have made that claim without speaking to his people first," Bosnich said. "I'm sure Erik ten Hag has his reasons for leaving him out, he's done this before.
"But, we've seen this before with Cristiano Ronaldo so it's very difficult for a manager to keep him on board because it undermines him."
Sancho puts final nail in coffin of United career
It's very clear that Ten Hag has tried his best with Sancho. He sent him away from the club for a few weeks and gave him time away, despite an injury crisis.
According to Fabrizio Romano, some of Ten Hag's staff haven't been happy with Sancho's performances in training and there has been tension there for two to three weeks.
If this is the case, then the United fanbase should be behind the Dutchman. United, for years now, have allowed players to rule the roost but with Ten Hag, this is changing.
Related Topics