Manchester United have beaten Chelsea at Old Trafford with goals from Casemiro, Anthony Martial, Bruno Fernandes and Marcus Rashford.
Here is a look at six things we learned from the match…
Champions League qualification secure
Manchester United came into the game requiring a point to clinch a top four spot and Champions League qualification. The team got the job done and earned all three.
United are on track to finish third, a win on the final day against Fulham will do the job.
Champions League qualification is where we want to be, but it is not something we will take for granted. This time last year United had to scrape a Europa League spot.
Manager Erik ten Hag really has done a magnificent job, also winning a trophy already. In a few days time he could add a second.
United have been threatening to beat a team heavily all season, without being ruthless enough. This could actually have been a lot more than 4-1, the second half was so one-sided. Better late than never.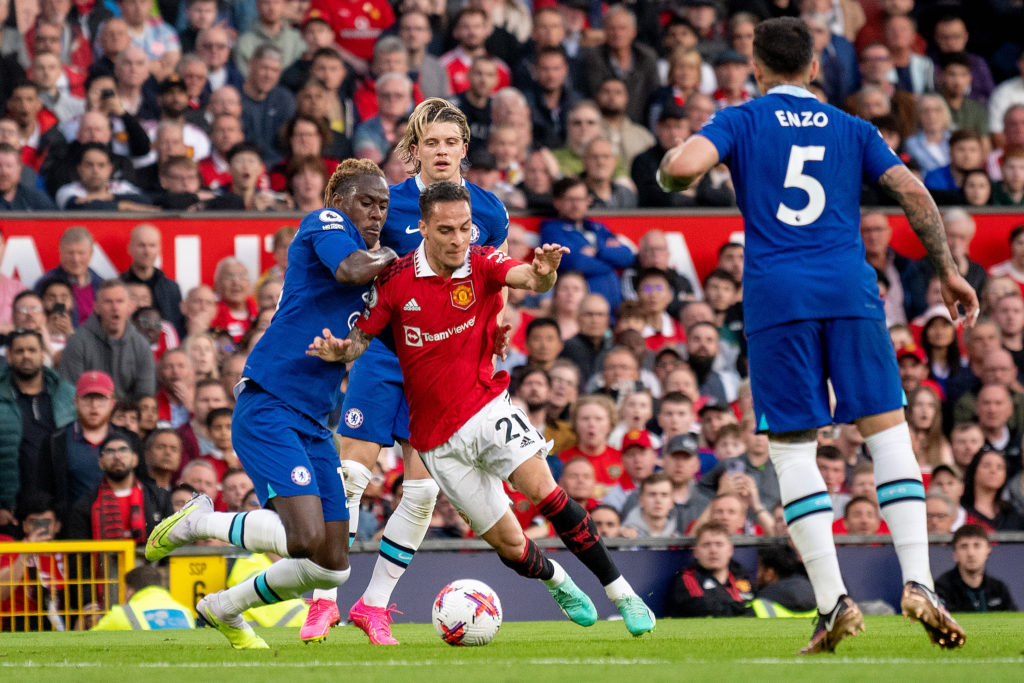 United lose Antony to injury
The big downside to the night was Antony suffering an injury in the first half. He went down with an ankle injury and was unable to put any weight on it.
Antony was stretchered off, and this poses a big question whether he will be able to feature in the FA Cup final in 10 days time.
United brought Marcus Rashford off the bench and switch Jadon Sancho to the right wing, who ended up assisting Anthony Martial's goal to make it 2-0. This may end up being United's front three at Wembley.
Luke Shaw was also substituted at half-time and replaced with Tyrell Malacia, which we assume was just a precaution.
Christian Eriksen impact
Christian Eriksen has been terrific this season but he has also been quiet since returning from injury. Tonight he was excellent.
Eriksen's set-piece set up Casemiro's headed opener. It is a combination we have seen a few times this season.
He should have scored one himself in the second half, but it was great to see him inside the box in position to score. Perhaps he is coming to the boil at the right time for the big game at Wembley.
Jadon Sancho growing in confidence
Jadon Sancho came into this game playing for his FA Cup final place and while Antony's injury may gift it to him, he did his best to earn it.
He had a couple of misplaced passes in the first half, where he either didn't execute or made the wrong decision, before his assist.
The pass to Martial lifted his confidence and we saw him come alive in the second half. He found his passing range and was unselfish with it.
Manchester United finally get a penalty
It has been forever since Manchester United were last awarded a penalty. We finally got one when we didn't really need it, at 2-0 up against Chelsea.
Bruno Fernandes earned it after he was fouled inside the box, before stepping up to convert it.
He coolly dispatch the spot-kick to make it 3-0 and win his 12th goal of the season.
Marcus Rashford hits 30 goals
Marcus Rashford won't fall short. Having been stuck on 29 goals for the season, already a career best on his previous top tally of 22.
He left it late, scoring in the 80th minute from close range, netting his 30th of a fantastic campaign. Hopefully there are still more to come.
Rashford is the first player since Robin van Persie to score 30 goals in a season, and he has symbolises United's turnaround under Erik ten Hag.
His goal made it 4-0 before Joao Felix scored a late consolation to make it 4-1.
Related Topics
Have something to tell us about this article?
Let us know