Facundo Pellistri has paid tribute to the man who gave him his Manchester United debut this season, Erik ten Hag.
Ole Gunnar Solskjaer was the man who signed Pellistri, but he did not use him at Old Trafford before loaning him two Alaves for two spells spanning 18 months.
A potential summer loan exit was blocked by an injury picked up in pre-season against Atletico Madrid, and before the World Cup, Pellistri's agent said he would leave on loan in January.
But that did not happen, and Ten Hag has since given Pellistri his first United appearances, although he is still waiting for his maiden start.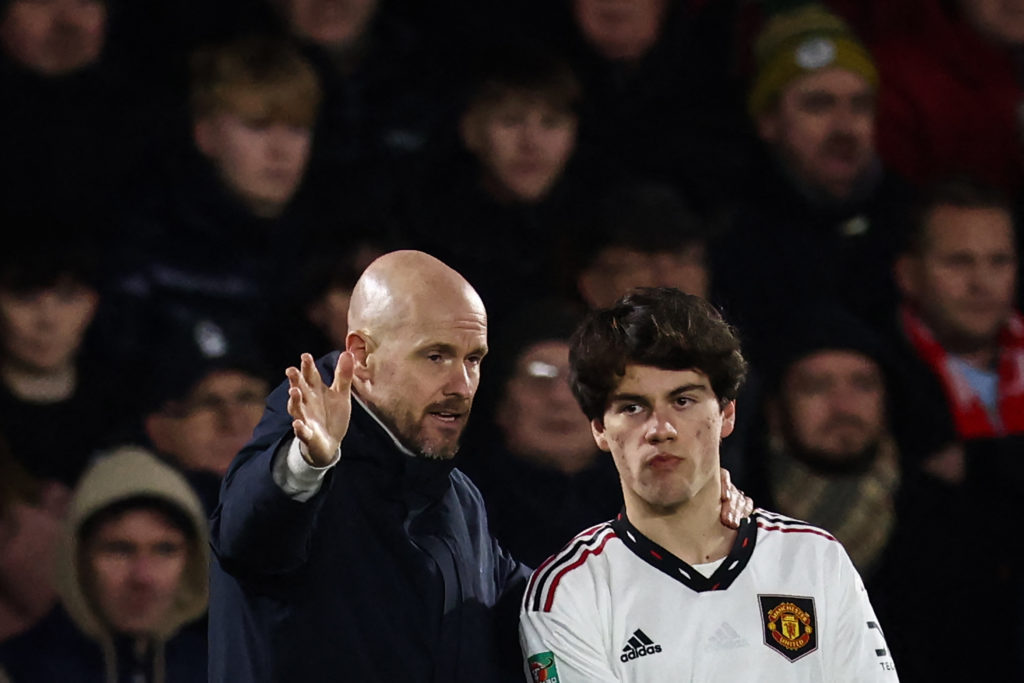 Facundo Pellistri pays tribute to 'incredible' Manchester United boss Erik ten Hag
Ahead of United's clash with Leicester, Pellistri did an interview with club media, where he was asked about Ten Hag and was full of praise.
He said: "It's incredible [to be managed by Ten Hag]. He has a very good mentality.
"In the first days he arrived here, he was very clear with his ideas and I think we are looking [like we understand them] on the pitch every match.
"He has the clear idea, he is telling you all the time things you have to improve and I think that's the way we can get to the top.
"The training is good, the mentality is good and I think the manager and all the staff are here to make things better and hopefully it continues like this."
With the games mounting up, it does not seem like it will be long before Pellistri gets his first start under Ten Hag.
The signs have been good in his cameo appearances, where he has always been bright and brave on the ball, looking to make things happen.
Ten Hag does not just hand out appearances for the sake of it, and will not have just given the Uruguayan a few games to make sure he stayed beyond January.
But it is another example of Ten Hag improving players at his disposal and it is exciting to see what is to come from the man who went to the World Cup last year.
Related Topics
Have something to tell us about this article?
Let us know