An ex-Manchester United teammate found Anthony Martial's training mishap absolutely hilarious.
A rough morning for Anthony Martial, who was caught leaving Carrington this morning just five minutes after arriving.
It was believed to be because of the fact Martial was injured, which was very credible given his injury record, however – this wasn't the case.
Martial actually turned up at the wrong time. Chris Wheeler confirmed this by writing: "Now looks as though Martial has turned up for training at the wrong time. Today's session not until this afternoon, according to Utd."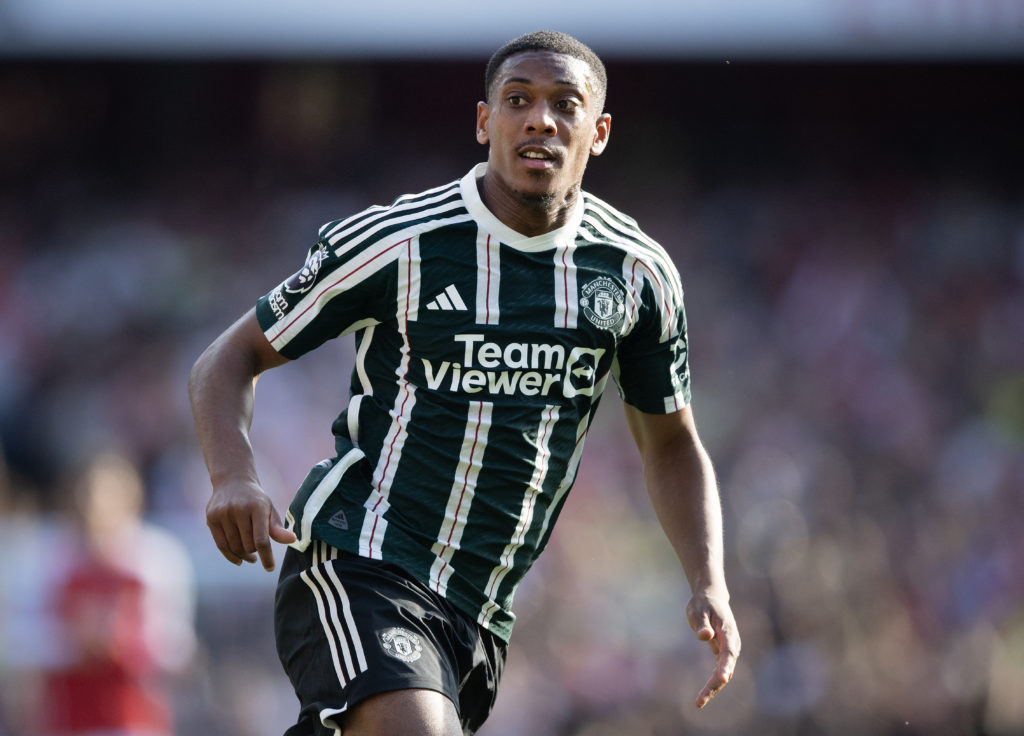 Andreas Pereira found this absolutely hilarious
An honest mistake from the French forward, albeit a comical one. Someone else who saw the funny side of this was former Manchester United teammate and current Premier League star Andreas Pereira.
The Brazilian commented with a number of laughing emojis on Sportbible's post explaining the situation that occurred this morning.

MORE UNITED STORIES
Clearly, Pereira saw the funny side… Martial most likely didn't!
READ: Man Utd Fixture List 23/24: Next Game, Key Dates and More
Better to be early than late…
Martia's mishap won't have any knock-on effects – unlike Jadon Sancho.
Today it was announced that Sancho will remain on a personal training programme away from the first-team group, pending resolution of a squad discipline issue.
The winger has been reported to have issues when it comes to training, often turning up late. This also occurred in Germany for Borussia Dortmund.
The 'disciplinary issue' is unspecified, but will most likely have something to do with the most recent training controversy which sparked Sancho to bite back at Ten Hag after the Arsenal fixture.
It was stated that his performance was poor in training, but could also easily be down to tardiness in terms of punctuality.
Related Topics