Erik ten Hag has been named the best Manchester United manager since Sir Alex Ferguson's retirement ahead of Jose Mourinho.
Ten Hag arrived at Old Trafford in 2022 and was widely hailed for his transformative impact at United in his debut season at the Premier League club.
The Red Devils ended their six-year trophy drought last season after Ten Hag led United to a 2-0 win against Newcastle in the Carabao Cup final at Wembley.
United also finished third in the Premier League table last season and secured Champions League football for the current campaign.
Ten Hag came within touching distance of a second piece of major silverware at United, but the Red Devils fell short in the FA Cup final against Manchester City.
READ MORE: Neil Warnock ranks Sir Alex Ferguson only fourth in five best Premier League managers in history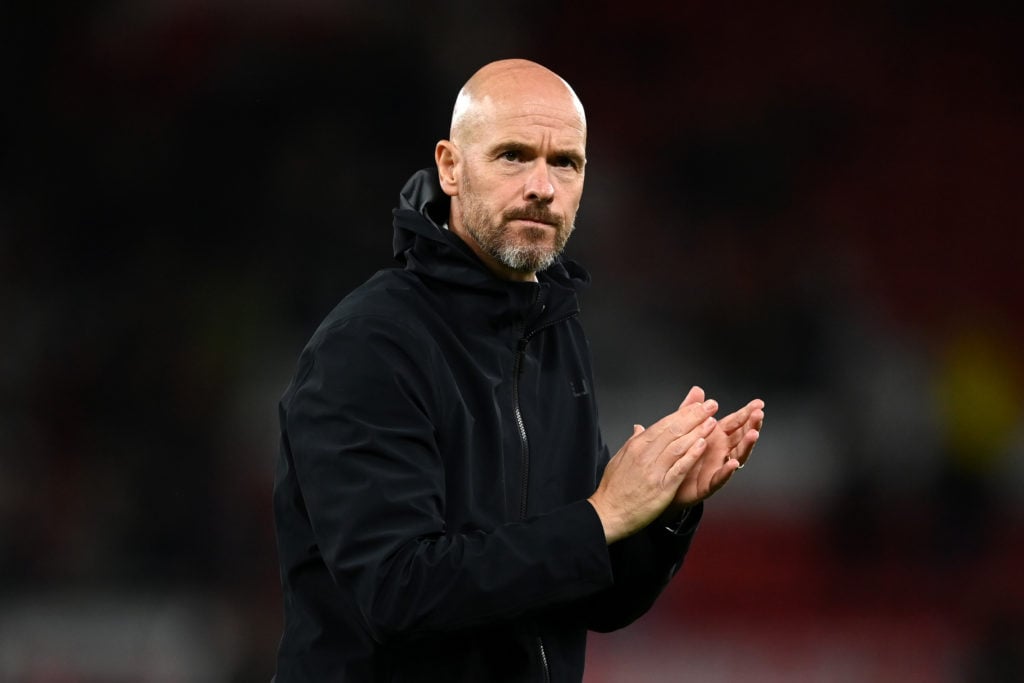 United fans prefer Ten Hag over Mourinho
United In Focus took to Twitter — now known as X under Elon Musk's reign — and asked fans to have their say on the best United manager since Ferguson.
Ten Hag, who succeeded interim manager Ralf Rangnick, was the clear favourite among United fans after capturing 63.7 per cent of the vote at the time of writing.
MORE UNITED STORIES
Mourinho came a distant second with only 24.9 per cent of the vote, while Ole Gunnar Solskjaer and Louis van Gaal finished on 8.2 per cent and 3.3 per cent respectively.
Former United boss Mourinho remains the only manager who has secured the most silverware (two) at Old Trafford since Ferguson's departure in 2013.
Ten Hag behind Mourinho on United silverware front
Mourinho replaced Van Gaal, who was sacked after leading United to an FA Cup, in 2016 and led the Red Devils to a League Cup and a Europa League in his debut season.
However, the 'Special One' was ultimately sacked in 2018 and replaced by Solskjaer, who initially arrived as caretaker manager before his appointment was made permanent.
Mourinho later claimed that leading United to a second-place finish in the Premier League was one of the "best achievements" in his legendary career.
Speaking on beIN Sports in 2019 (via ESPN), he said: "If I tell you, for example, that I consider one of the best jobs of my career was to finish second with Man United in the Premier League, you will say, 'This guy is crazy.'
"'He won 25 titles and he is saying that a second position was one of his best achievements?'"
Related Topics