Manchester United are being forced to consider options after Luke Shaw suffered an injury.
Luke Shaw faces a spell on the sidelines after he picked up a muscle injury. It is an issue which is feared to keep him out for several weeks.
For Manchester United this is particularly problematic. Tyrell Malacia is also sidelined with injury, with no return date in sight.
Diogo Dalot will step in, but this is not ideal, as it reduces United's cover and ability to rotate at the right-back position.
READ: Confirmed Manchester United transfers in, out, loan deals for January 2023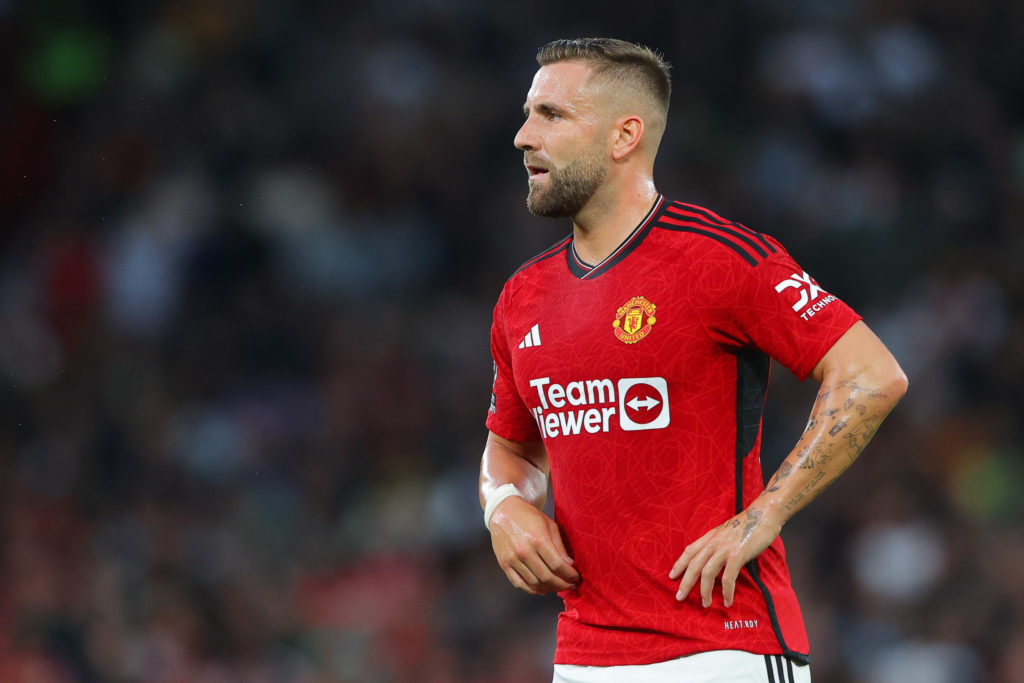 Erik ten Hag has prepared options
There are not yet any indications Erik ten Hag is ready to put his trust in Alvaro Fernandez. It is more likely United head into the transfer market, whether that even be loans or free agents.
Ten Hag explained at his press conference that this situation is one he and the recruitment team have prepared for.
Essentially they ran through a scenario of 'what if Luke Shaw suffered an injury', so they were prepared to put a plan into action.
MORE UNITED STORIES
Now the questions circle over whether the identified replacement options are available, at the financial cost to suit United, and the other deals which need doing.
Ten Hag explained: "We have to anticipate situations. So if there are opportunities, yes. But it has to be the right player. And otherwise we have to deal with the current squad.
"And, as I said before, I know we went through the scenarios before the season with our transfer strategy and if that happened, we have the solution."
Ten Hag's words are somewhat ambiguous, in that he says United have assessed the scenario, and will either solve it by spending, or promoting from within.
So the manager knows what he will do. Everybody else has to wait to find out. But it is some reassurance that Shaw's injury has been planned for, that United have strategy to take. We will soon find out whether it works.
Ten Hag on injuries
The manager added that the injuries are frustrating and the team are working to assess why they are happening.
He said: "There's always a reason but you can't avoid it in top football. Players go to the limits and you see it across all kinds of teams, their injuries are coming.
"But it's our job to do research. Its up to us to find reasons and maybe you can learn from it to the future."
Related Topics