Erik ten Hag has expressed sympathy for Manchester United striker Anthony Martial, amid his ongoing battle with injuries.
The Frenchman is out of Manchester United's match with Leeds tonight, with no return date set.
He had briefly come back into the side in United's Carabao Cup semi-final second leg last week, scoring in a 2-0 win.
But now he is back in the treatment room again, with Ten Hag explaining it is a new problem, this time a 'hip injury'.
READ: Confirmed Manchester United transfers in, out, loan deals for January 2023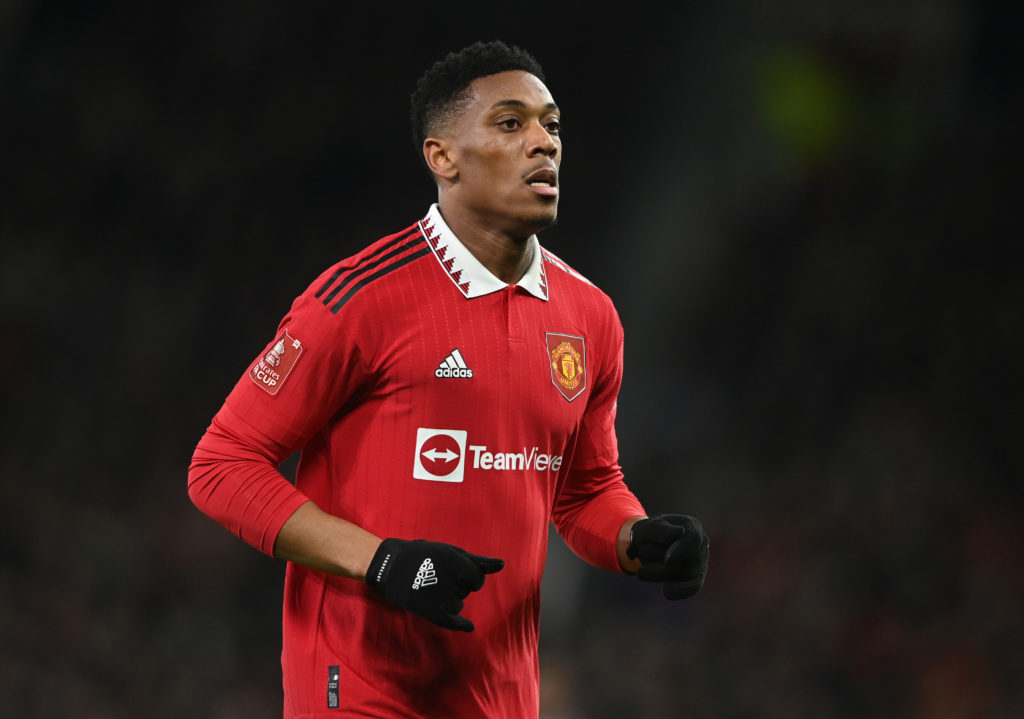 Ten Hag on Martial
While admitting the situation is frustrating, Ten Hag said he values the contribution Martial brings when he is in the team.
Martial has scored six goals this season, the club's third highest scorer, and provided a further two assists.
The manager said the club are doing everything possible to get Martial fit, and said the situation is not for lack of effort on the striker's part either.
Speaking via the club website, Ten Hag explained: "He has a big impact every time he is available and even when he is it at 80, 85, 90 per cent. So, we do everything and Anthony Martial is doing everything.
"Anthony Martial I think is the player who spends the most hours at Carrington this season, to return, to recover, to get back.
"It is really such a pity for him and us. He is disappointed and he is not always available like we want him to be."
Ten Hag on Weghorst
With Anthony Martial out again, Wout Weghorst will start his seventh successive game up front for Manchester United tonight against Leeds.
Even though the Netherlands international has just one goal so far, Ten Hag is happy with the on loan forward's contribution.
He said: "Wout in that case is doing a very good job for us in pressing. His movement and his offensive moments are very good, he is the one who makes our players around him play better."
He also pointed to Weghorst hitting the post against Nottingham Forest, and added: "Already he had a lot of contribution to our performance and to our results."
Have something to tell us about this article?
Let us know