Hannibal Mejbri made his 13th international appearance for Tunisia this past week. At the age 19, he could go onto reach triple figures for his country before his career is done.
Hannibal is just getting started, and while 2021/22 was not a bad year for him, it was a season of incremental progress rather than a sizeable leap.
The teenager made two first team appearances including his first start, a slight improvement on one first team game as a substitute the previous season.
The upcoming campaign needs to be a big one, whether Hannibal stays put or heads out on loan. New manager Erik ten Hag can be key for him.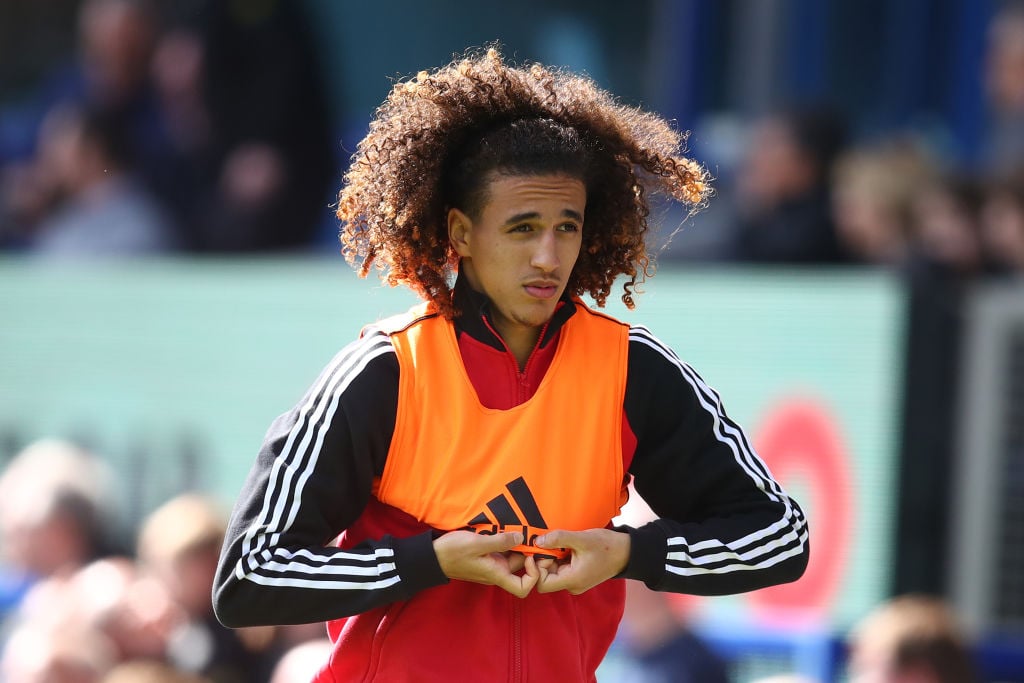 Ten Hag can help Hannibal reach his potential
Hannibal's former Paris FC coach Reda Bekhti told First Time Finish in 2021: "He can become a future Paul Scholes at Manchester United. He has all the qualities in midfield to become a leader."
This is quite a lofty comparison, and gives Hannibal a lot to live up to. But there are aspects of their game where the comparisons are justified.
The biggest area of Hannibal's game which stands out like United's former number 18 is his passing. The Tunisian has a wonderful range of passing, which he has showcased regularly for the under-23s.
This is where Hannibal may be better played as a deeper-lying midfielder rather than in a more forward role. He can do both, even operating as a winger and a false nine in various games for the 23s over the past couple of years.
But Hannibal is at his best when he gets the opportunity to dictate games, and pick passes from deep. He's just as capable of picking out a teammate's run from 40 yards as he is from 10.
Like Scholes, Hannibal is not afraid to get on the ball, he looks for it. He is always mobile and trying to help his teammates out, and this is something which can be developed as he gets in tune with the rest of the first team squad.
Hannibal is comfortably running with the ball too, something he showed in a recent under-23 game with Arsenal at Old Trafford where he weaved past several opponents, getting into the box, before laying on a pass for a teammate to shoot. This is an area of his game he has developed well.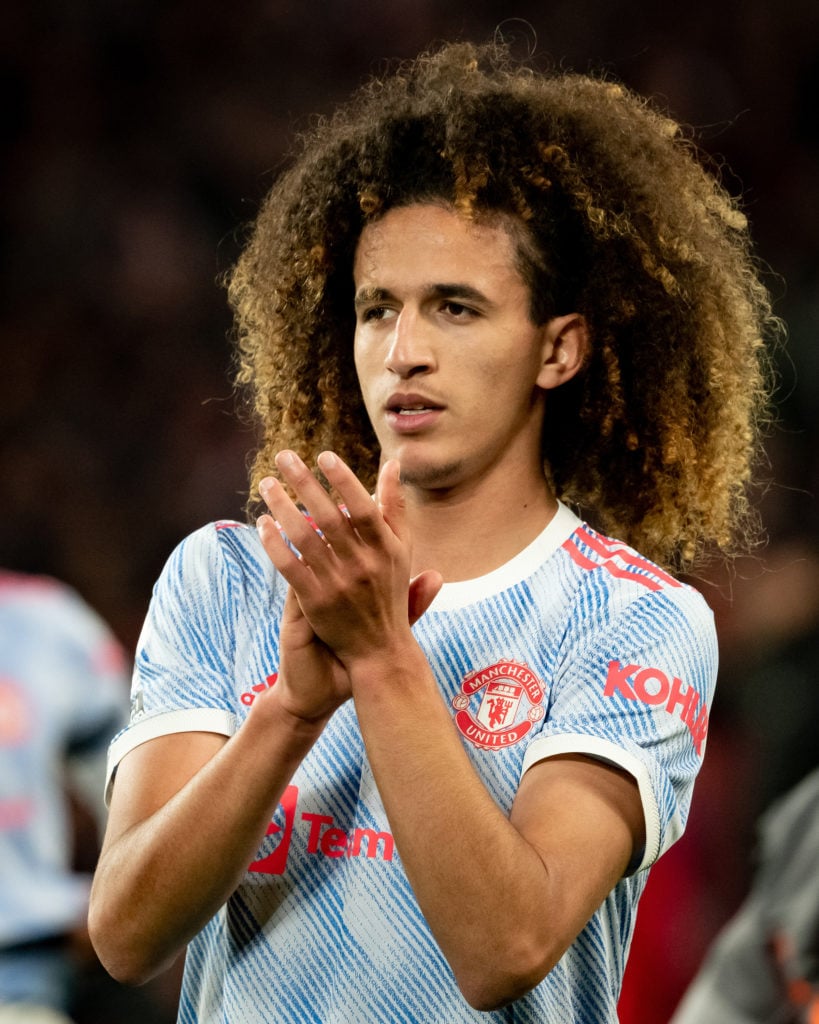 The teenager also has a fiery nature, where he likes to get stuck in. United fans saw this against Liverpool in his late cameo. But to mistake Hannibal as a 'passion merchant' would be a terrible assessment of his talents. He is so much more, a highly technical player who has much more to offer if given enough opportunities.
Erik ten Hag showed at Ajax how he will give young players opportunities – but also said they have to prove they deserve it.
New season, new opportunity
Hannibal has to start from scratch under the new boss, and state his case. It won't be helped by a slightly later return to pre-season than some, due to his international involvement, but he should still head out on pre-season tour.
Ten Hag may delay his arrival into the first team next season by sending him out on loan. Hannibal is heading to the World Cup with Tunisia later this year and may want at least a half-season loan which benefits his international ambitions.
Playing regular first team football is necessary for the youngster, from a maturity perspective and to keep up his progress. But sooner or later, Hannibal will get his chance under Ten Hag, and the manager's track record of player development shows he has the right manager looking over him.
If he has a chance of fulfilling the lofty Scholes comparison, then Ten Hag is the coach to bring it out of him.
Related Topics
Have something to tell us about this article?
Let us know