Manchester United manager Erik ten Hag has set an early deadline for the club to get a top striker deal done this summer.
Striker was a key role United need a long-term solution for. Cristiano Ronaldo was a stop-gap in 2021 – and after he left at the end of last year the requirement is even more pronounced.
Wout Weghorst is another temporary stop-gap. Manchester United need an elite goalscorer the club can build around for years to come.
This is understandably a top priority. ESPN report Erik ten Hag has set an early deadline for a deal.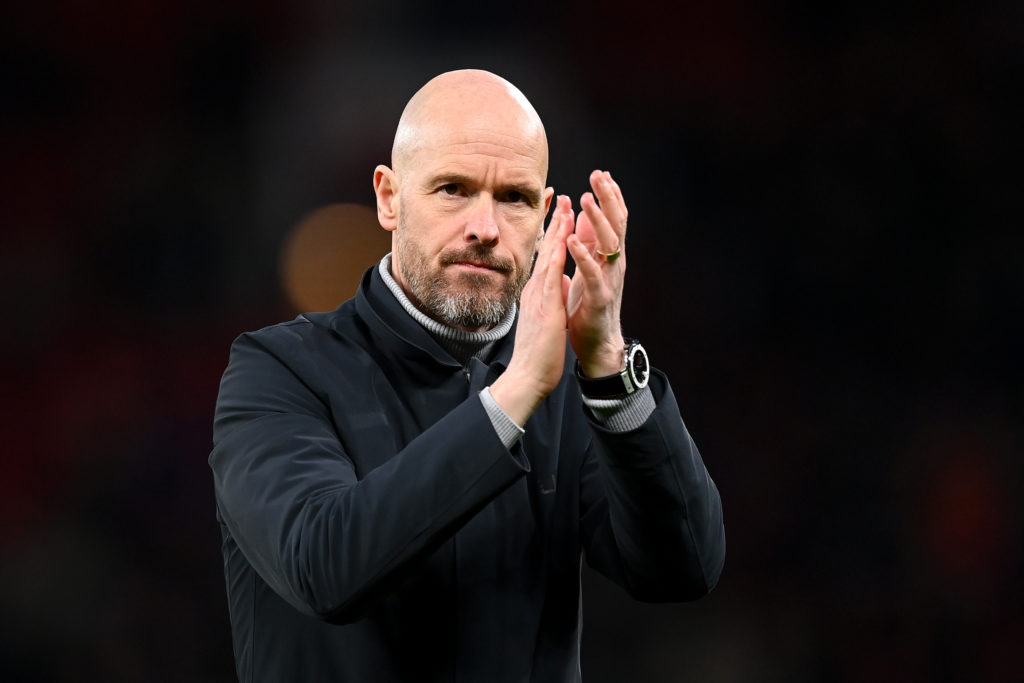 Ten Hag wants early striker deal
It is reported by ESPN that Erik ten Hag wants a deal for a top centre-forward to be done ahead of the club's pre-season tour to USA.
United announced earlier this month the team will be heading to the United States in July. One fixture has now been confirmed against Wrexham.
It makes a lot of sense for Ten Hag to have his striker signed by the tour. It will help the manager to integrate the player into the squad, from both a tactical and team-bonding perspective.
ESPN had previously reported that concerns Tottenham could drag a deal for Harry Kane out to deadline day in August, could see Manchester United focus efforts elsewhere.
United failed to move early in 2022
Manchester United did want to strike early deals in 2022, Erik ten Hag's first summer in charge. However, it didn't really work out this way.
From the six players signed last summer, only one joined in time for the club's pre-season tour of Thailand and Australia, Tyrell Malacia.
United had spent weeks focusing on Frenkie de Jong, without success, delaying the rest of the transfer business and leading to a poor start to the season with two opening defeats.
Ten Hag will be extra keen to avoid a repeat. He had only been at United a matter of weeks last summer before the tour, so there was not much time to prepare. This time the Red Devils have had months to plan together for the summer of 2023, and co-ordinate a plan.
It's complicated in 2023
It's rare there are 'normal circumstances' at Manchester United when it comes to a transfer window. Erik ten Hag's second summer should be more settled than the first.
But 2023 brings it's own challenges, owing to the club's ongoing takeover. Right now, nobody knows who the club's owners will be by the transfer window.
This could impact the club's budget, and strategy. It would be helpful for new owners to be in by May. However, we don't even know with certainty that there will be new owners at all.
And if the takeover process drags on to July, or even August, then Erik ten Hag's early deadline could fall by the wayside.
It is smart planning from Ten Hag to insist on his number one target to be signed in time for the tour. Whether this ends up happening, we will have to see.
Related Topics
Have something to tell us about this article?
Let us know