Manchester United manager Erik ten Hag promised to 'deal with' Cristiano Ronaldo after his strop against Tottenham. He was true to his word.
Manchester United confirmed Ronaldo has been axed from the squad this weekend to face Chelsea.
It was a swift, strongly convicted measure of punishment meted out to a player who frankly deserved it.
No matter how many games Ronaldo has played for the club, how many trophies he has won, or how many Instagram followers he has, no player is bigger than the club.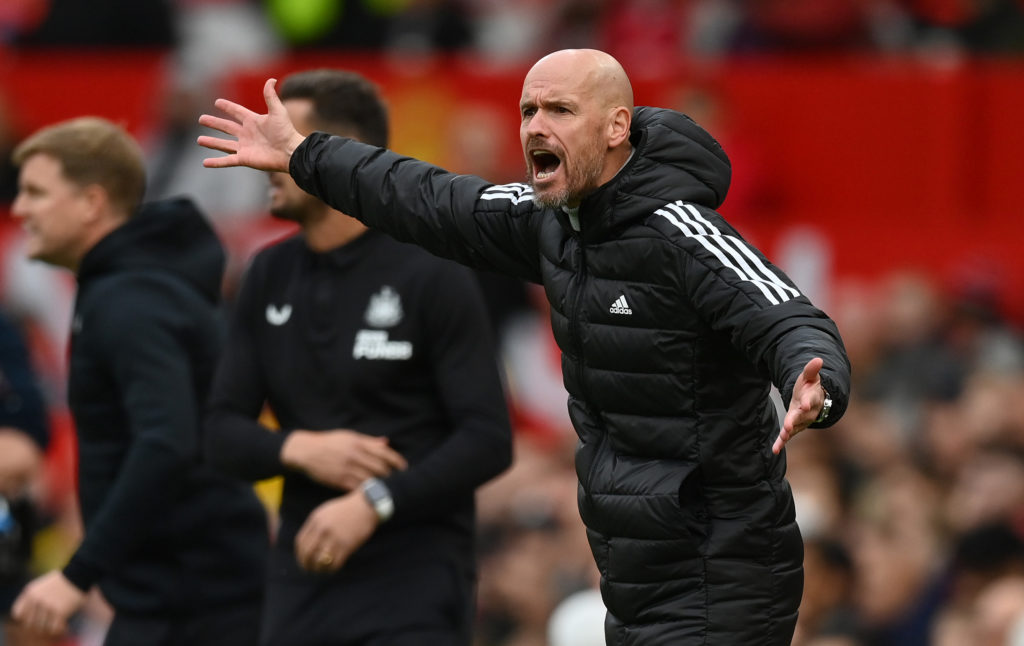 Manchester United's new Sir Alex Ferguson
Sir Alex Ferguson would have done exactly the same. Fergie was infamously unafraid to take on his star players, no matter the consequences.
Jaap Stam, Roy Keane and Wayne Rooney were among the big names to clash with Fergie over the years. There was only one man in charge at Old Trafford.
The Scotsman's retirement in 2013 sent United into a tailspin. David Moyes was a loser from day one, lacking the authority and experience to deal with star players.
Louis van Gaal could not get it right either, struggling to connect with his players, while Jose Mourinho became a confusing case. He wasn't backed by the club.
Mourinho was arguably too antagonistic, and when he wanted get rid of players like Anthony Martial or Paul Pogba, the club refused to, and ended up sacking him instead.
Ole Gunnar Solskjaer was too nice. Once he had settled on his squad, it always felt like he was not strong enough to make the big decisions, fair or not. Ralf Rangnick ended up as a glorified supply teacher.
Erik ten Hag is different. He has made clear from day one that he is control, of transfers, of team selection, and discipline.
If a player is not up to task, he will leave them out, no matter who it is. Club captain Harry Maguire and regular Luke Shaw were ruthlessly dropped after just two games.
Ronaldo's involvement has been 'needs must' and Ten Hag has given him a chance. Too many.
Ten Hag is the man we have been waiting for
The manager sees what we see, that Manchester United are a more in-sync and dangerous collective unit when Ronaldo is not part of the starting XI.
This is an alien situation for Ronaldo. He isn't used to it and doesn't know how to handle it, and his latest actions have backfired spectacularly.
Ten Hag has the backbone to follow through with discipline. No player is above the law, even Cristiano Ronaldo.
The new manager has an incredibly long way to go to win just one of the 13 titles Sir Alex Ferguson managed, but the early signs bode well, that Manchester United finally have an heir to the legendary boss.
From the way he takes no nonsense from the press, to the manner he has dealt with the Ronaldo situation. Manchester United have a manager who fans can believe it.
Have something to tell us about this article?
Let us know