Manchester United have lots to work on after the defeat to Tottenham – but the refereeing did not help one bit.
Bruno Fernandes hit out at the referees after Manchester United were denied a clear penalty in the weekend defeat to Spurs.
Some will feel this kind of moaning is simply a distraction, an excuse, especially from the player who missed an easy header to give United the lead.
United went on to lose the game 2-0, with many tactical and squad building flaws shown up in the loss.
READ: Confirmed Manchester United transfers in, out, loans, releases, youth for 2023/24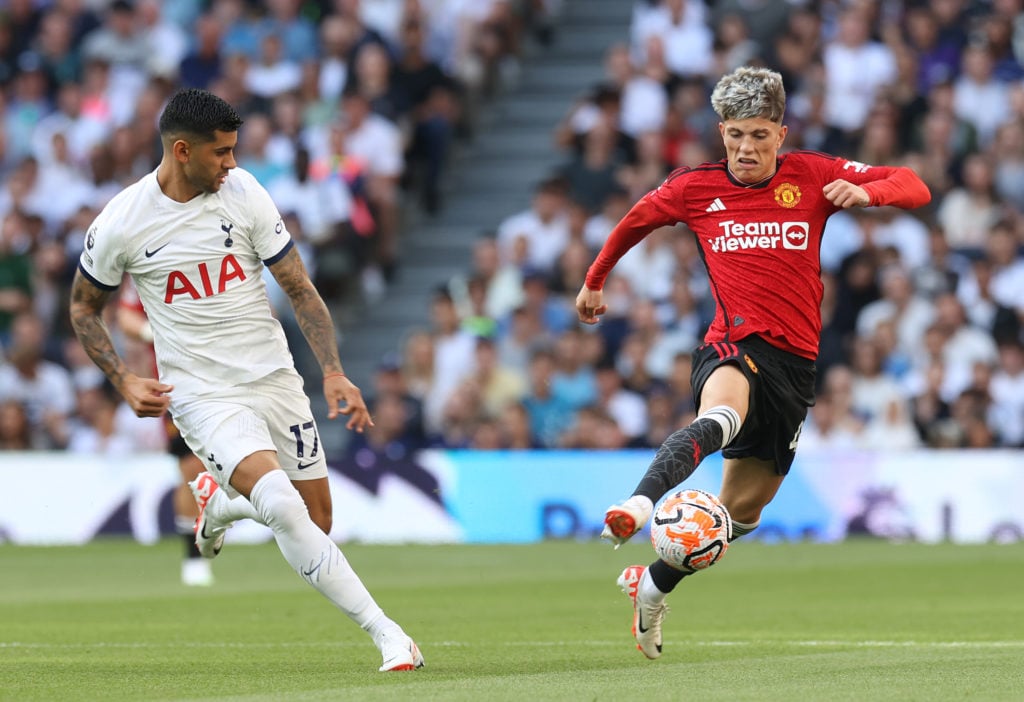 Inconsistent referee decisions
Despite Manchester United's poor performance, the officials made a very controversial decision not to award a handball in the first half.
It was not given, despite Sergio Romero's hand appearing to be in an unnatural position and making clear contact with the ball.
MUTV pundit and former striker Fraizer Campbell made his feelings clear after the game, hitting out at the inconsistencies we seem week to week.
MORE UNITED STORIES
Campbell said: "It's so difficult because for me that's a penalty.
"The thing that annoys people the most, one week it's not a penalty and you might see it next week and its give [as] a penalty, there's too many grey areas and its just whoever's reffing on the day decides whether it's right or wrong they are not really following the same rules it seems.
"It's far too inconsistent and whether you are on the good side or it or bad side of it, there's too many ups and downs and it's doing my head in."
We all feel the same way
Campbell's comments strike a nerve. The referee decisions appear to contradict each other from match to match.
The introduction of VAR was supposed to herald an improvement in the standards of officiating, but it really hasn't. It has created just as much debate, and increased the frustration among fans when the decisions are wrong – as there is less excuse than simply 'human error'.