Manchester United lost 2-0 against Wolves on Saturday, however the result could've been different if a blatant penalty had been given.
The turning point in Manchester United's loss against Spurs came following the denial of a clear penalty.
In the first-half at 0-0, Alejandro Garnacho took on a shot which could have been destined to nestle in the top corner.
Unfortunately we won't even know due to Cristian Romero's outstretched hand which blocked the shot.
Nowhere near tucked into the side of his body, Romero should've conceded a penalty, but miraculously was let off.
This is something which infuriated United players and post-game, captain Bruno Fernandes continued to discuss the penalty.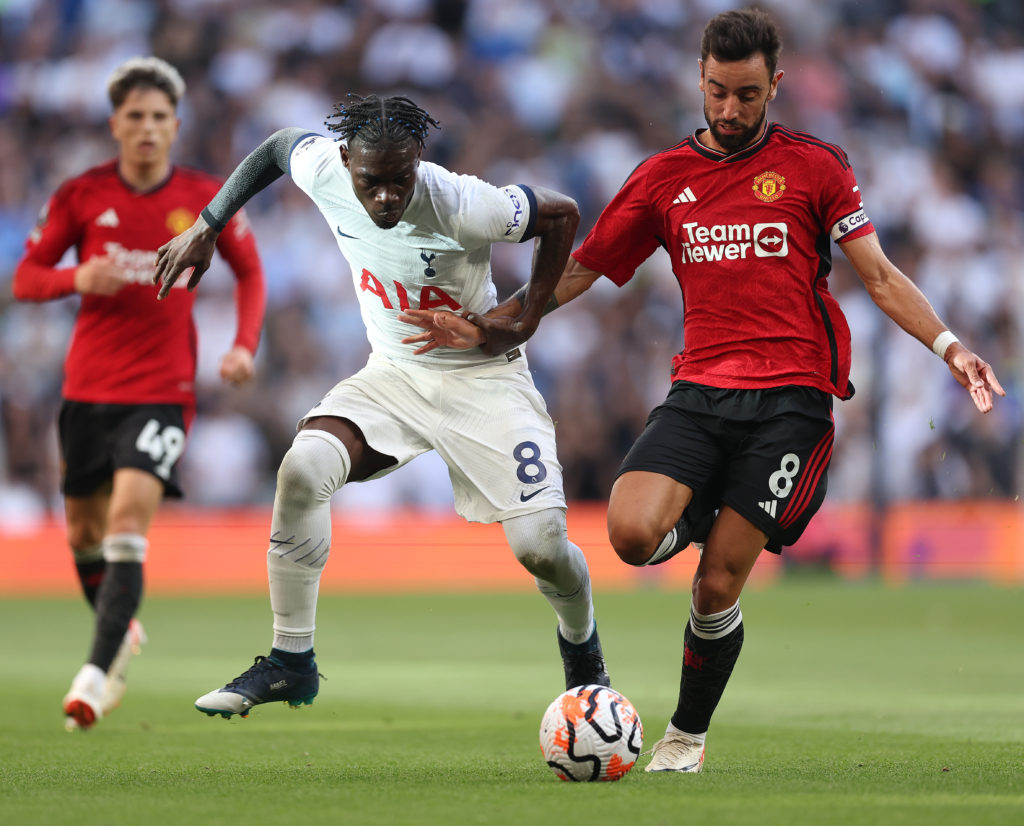 Bruno on the non-penalty
Speaking with Stadium Astro, Bruno claimed there was no excuse for the penalty not being awarded as it was blatant.
"You have to ask him, they should start making interviews after the game, so they could explain themselves.
MORE UNITED STORIES
"It was a clear penalty, no excuses for not seeing, no excuses for the VAR to not see that."
Continuing the United skipper asked rhetorically if there would be as much public and media outrage over this mistake as the Andre Onana incident last Monday.
"Last week they make a big thing on United, not having a penalty given against.
"I want to see what's going to happen this week, if they are going to have the same show that they did last week.
"I want to see if Jon Moss will come and apologise to our dressing room, like the said that they did to the manager of Wolves."
Bruno being the voice of a club and fanbase, relaying what we are all thinking.
Was it really a penalty
Usually penalties are subjective in terms of whether they should stand or not with it being a matter of judgement.
However clear and obvious hand-balls are as easy a decision as it gets.
The only logical explanation is that VAR didn't actually review the incident because they have had a howler here.
Bruno is just right to speak up and stand up for his team, given last season saw United screwed out of penalties often.