Al Nassr striker Cristiano Ronaldo is back with the Portugal national team this week to begin qualifying for Euro 2024.
These are very different circumstances to when Cristiano Ronaldo linked up with the Portugal team before the World Cup, after blowing up his Manchester United career.
Ronaldo had chosen to conduct an interview with Piers Morgan criticising life at United and airing all his grievances, including with manager Erik ten Hag.
It left no choice for the club to agree to mutually terminate his contract – which looked like what Ronaldo wanted all along.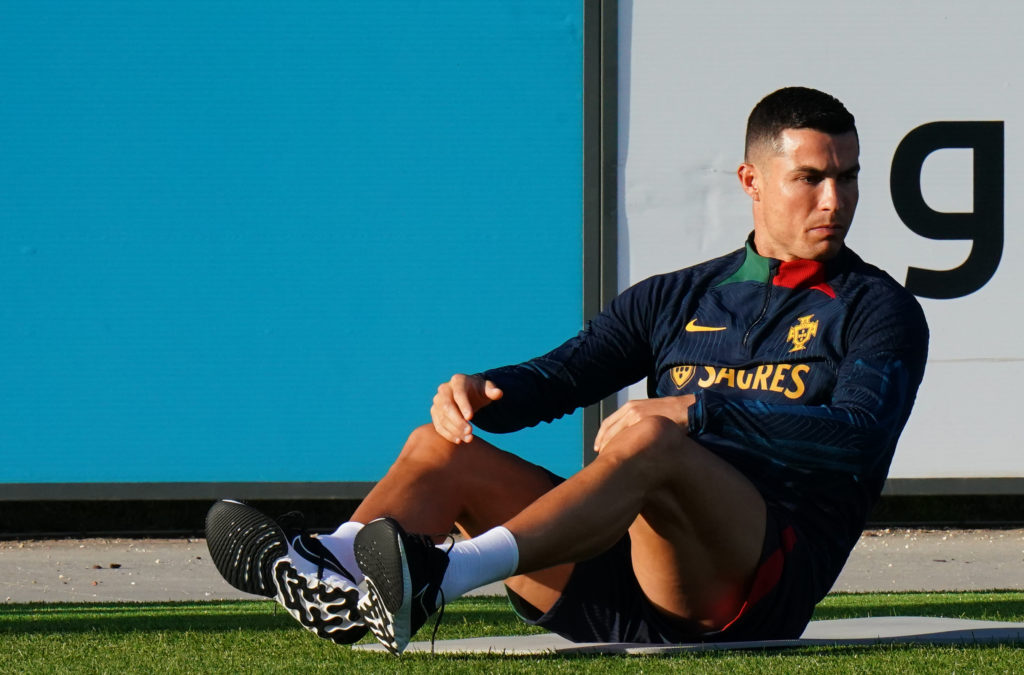 Cristiano Ronaldo addresses United exit
Ronaldo's departure overshadowed his World Cup preparations and led into a disappointing tournament for him.
He is scoring goals for new club Al Nassr, nine in eight games, but it is a far cry from the glitz and glamour associated with one of the best players of the past two decades.
Ronaldo has been speaking at a press conference, reported by Goal, and has admitted having a very difficult time late in 2023.
He said: "Sometimes you have to go through some things to see who's on my side. In a difficult phase, you can see who is on your side. I have no problem saying, I had a bad career run, but there's no time for regrets,
"When we are at the top of the mountain, we often cannot see what is below. Now I'm more prepared and that learning was important, because I had never been through this, like in the last few months. Now I'm a better man."
Ronaldo has always prided himself on impeccable standards, and hearing him discuss a 'bad career run' is a rare show of humility from the forward.
The Portugal star scored only three goals in 16 matches for Manchester United this season, in more than 1,050 minutes of game time.
It was a sharp decline on his return of 24 goals the previous season, and he just did not look happy.
Ronaldo's exasperation in his interview and his strop when he walked down the tunnel after United's win over Tottenham displayed a player who was struggling to come to terms with his own circumstances, unwilling to accept his situation, whether it be a dip in form or decline.
He was not helped by a lack of offers from Europe's top clubs in the summer and in the winter, which he will have taken as a personal affront.
He had clung onto a dream of winning the World Cup, only to fall short – and then see his long time rival Lionel Messi succeed.
Learning to cope with all of this is a situation Ronaldo never envisioned being in, and as he acknowledges, he is a stronger person for dealing with this late career adversity.
Both Ronaldo and Manchester United will reflect that last summer's situation perhaps could have been handled better.
From afar, Ronaldo is watching Manchester United thrive under Erik ten Hag, winning a trophy already. This surely would have been enjoyable for Ronaldo to have been a part of.
While he does not refer to United's trophy win – he hasn't even offered a social media 'congratulations', or even a 'like', Ronaldo is focusing his mind elsewhere.
Portugal's upcoming fixtures against Liechtenstein and Luxembourg won't do anything to change people's minds whether he can still perform at the top level, but there is a chance for him to take a step towards reclaiming the headlines in a positive way once again.
The former Manchester United star is determined to play at Euro 2024, and by extending his international goal record, he can continue to show his hunger for goals.
Related Topics
Have something to tell us about this article?
Let us know