The second part of Cristiano Ronaldo's interview with Piers Morgan has aired on TalkTV. He has been speaking about his difficult season so far.
Ronaldo cited a lack of motivation as the reason for his dramatic slide in form this season.
Last season Ronaldo scored 24 goals for Manchester United. This season he has only scored three.
He has been particularly wasteful in front of goal too, his three goals have come from a staggering 56 attempts.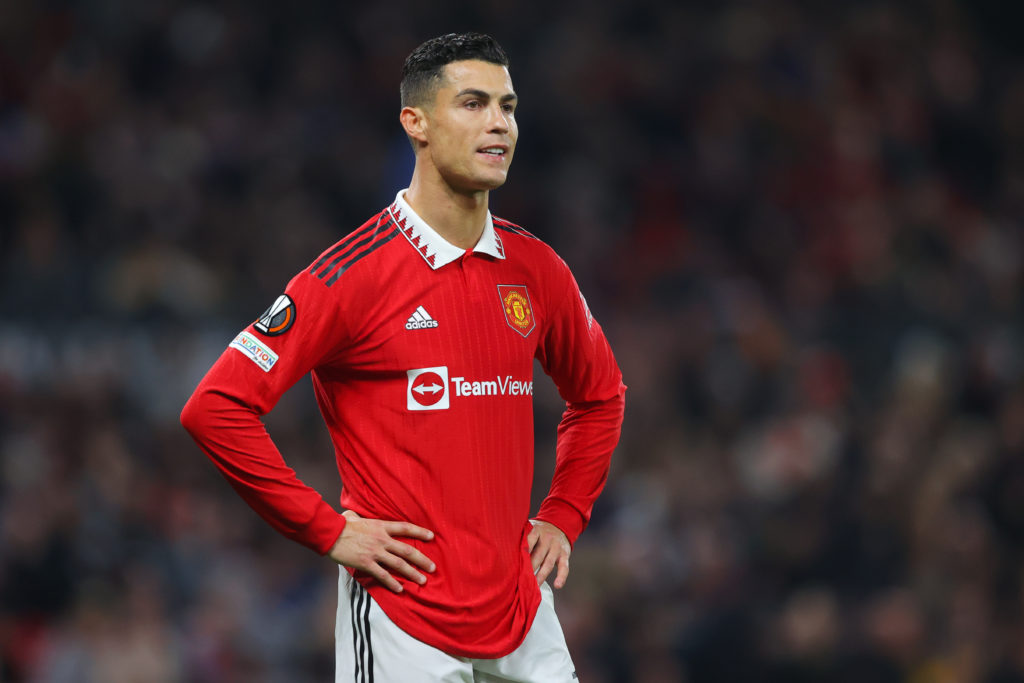 Ronaldo has a lack of motivation
Cristiano Ronaldo says a lack of motivation is the reason he has struggled on the pitch this season.
Ronaldo explained: "Maybe I'm not motivated as I'm supposed to be. I'm human being I feel things. My motivation is not the same as a few months ago."
He has not felt valued by the club, where he has not been a regular starter this season – although he has had chances.
Ronaldo said: "I was happy here, I was motivated to do a happy season here.
"I'm still playing at the highest level, scoring goals and I'm going to keep scoring if my mind is clear and happy.
"If you don't feel around you that the energy is on your side, it's difficult."
Ronaldo added that he is confident he will have an 'amazing' World Cup, and that is where all his mental energy is going right now.
It's possible this distraction has pulled him away mentally from United too – but it's obvious he has struggled to win over Erik ten Hag.
Ronaldo said he had some regret at walking off early against Tottenham but attempted to justify his frustration, commenting: "It's something that I regret to leave from the stadium — let's say I regret, but in the same way I felt provoked by the coach. Not allowed for me, a coach to put me in three minutes in a game. Sorry, I'm not that kind of player."
He can't have it both ways of course. Ten Hag has no doubt picked up on his lack of motivation, which has been evident in his performances, and must have been behind the scenes.
Ronaldo's comments only serve to underline that player and club have to part ways in January. In the interview, he was unable to say whether he would stay in the transfer window.
The club are expected to take this decision out of his hands and step up efforts to move him on.
Have something to tell us about this article?
Let us know