Manchester United loanee Charlie Savage has been talked up by Forest Green Rovers boss Duncan Ferguson.
Charlie Savage signed on loan with League One's bottom ranked side in the January transfer window.
While his first six games featured one draw and five losses, Savage recorded a first professional win of his career at the weekend.
It was a real upset too, with Forest Green beating second in the table Sheffield Wednesday 1-0.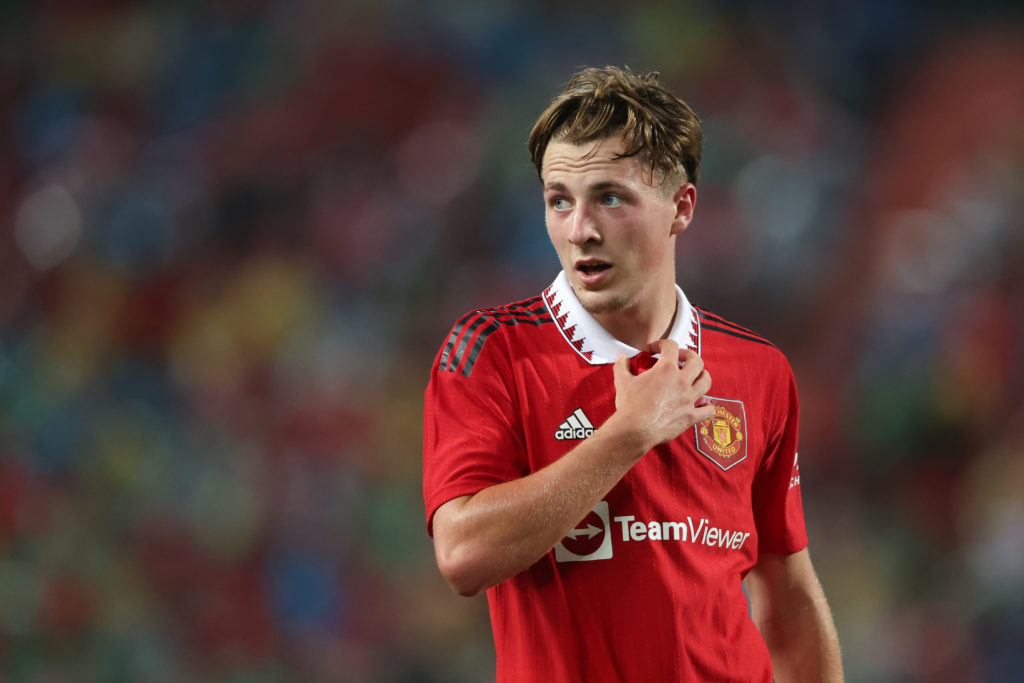 Charlie Savage performances praised
Savage was deployed in a more unusual attacking role in the win and Forest Green boss Duncan Ferguson was very pleased with his contribution.
He told Talksport how the Manchester United loanee ran further than any player on the pitch. Ferguson also compared his positive attitude with his father Robbie Savage.
The manager said: "He's been fantastic for me. On Sunday, he covered more than 12km. He was wearing the vest that tracks his distance
"That's incredible. He's 19-years old, what an engine he's got. And he's a good player.
"He's like his dad. Enthusiastic, runs around. He was the highest-distance player on Sunday so that just shows you the character of the kid."
Savage has already scored once for his loan side and won a player on the month award.
It has been as good a start as the teenager could have realistically hoped for in such challenging circumstances, with his side still 11 points adrift from safety.
Savage is gaining more experience from his tough loan spell than he could have hoped for. It is certainly more useful than sticking around playing under-21 football.
Savage was one of he stars of Manchester United's pre-season tour last year, and he will be keen to return and show Erik ten Hag he is an even stronger player for his experience.
For now there is plenty to work to do at Forest Green, where he will be looking to help his side to more victories between now and the end of the season.
Related Topics
Have something to tell us about this article?
Let us know