Manchester United midfielder Casemiro says defeat is never acceptable and he will push the club forward to win more silverware.
The Brazilian has reacted in the wake of Manchester United's FA Cup final defeat to City, breaking his silence on social media.
Casemiro led United to win the Carabao Cup earlier this season, but his second final at Wembley was unsuccessful.
He has pledged to bring back more 'glory days' to Old Trafford with a stirring message to sign off for the season.
READ: Confirmed Manchester United transfers in, out, loans, releases, youth for 2023/24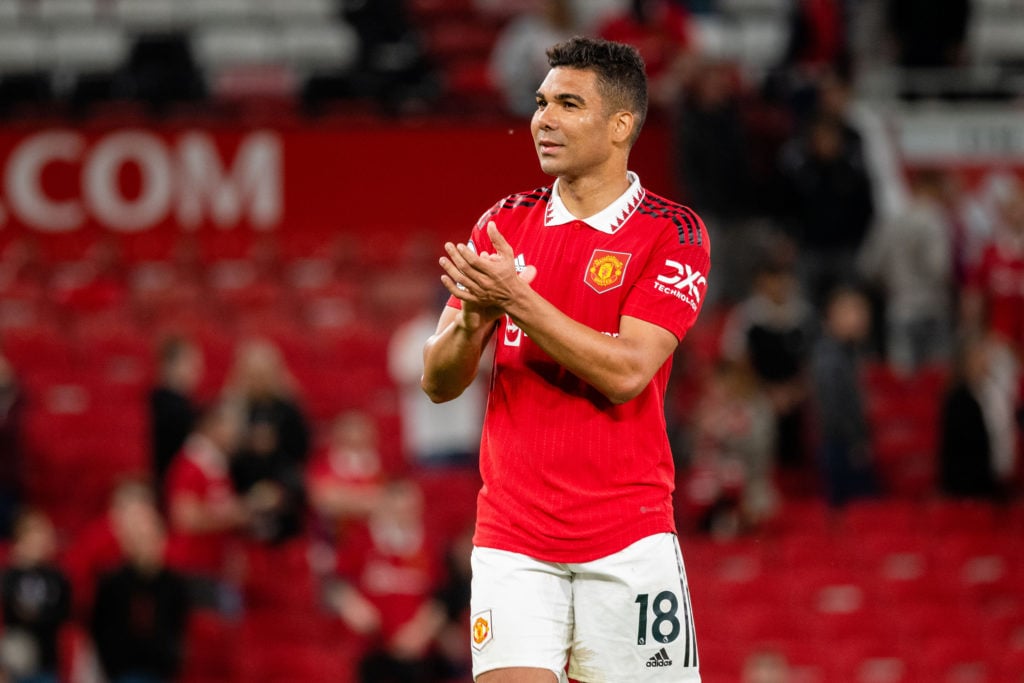 Casemiro message
Casemiro's message on Twitter reflected on his enjoyable first season as a Manchester United player.
He made a big call leaving Real Madrid for Manchester United, giving up Champions League football. But only for one season.
Casemiro helped United into third place in the Premier League, securing Champions League qualification for next season.
MORE UNITED STORIES
He believes he is just getting started, and vows 'defeat is not acceptable'.
Casemiro wrote: "Thank you all for this first great season and above all for your love towards my family and towards me. I feel at home.
"I read you and I hear everyone say that Manchester United is back, but this is only the beginning of our journey. The greatness of this club and this shield must force us to demand more of ourselves. Much more. Here defeat is not acceptable and the glory days must return. For that I have come. Come on United!!"
It is great to hear that Casemiro and his family feel at home in Manchester. He has been welcomed with open arms by the fanbase, and his new teammates.
Casemiro looks like he has been playing Premier League football for years, and has a winner's attitude which will drive the team on.
A year ago it looked unthinkable that United could prise him away from Real Madrid. Thankfully he embraced the new challenge, and we are lucky to have him.
Related Topics