Manchester United midfielder Casemiro has responded to Neymar's compliment after he lauded him as the best midfielder in the world.
After Casemiro's winner for Brazil against Switzerland, Neymar wrote on Twitter was that Casemiro is the world's best midfielder and has been for a long time.
Speaking at a press conference ahead of Brazil's final group game against Cameroon, Casemiro has thanked his teammate for the compliment.
Casemiro responds to Neymar's claim
Casemiro was quoted by Brazilian outlet Terra when asked about Neymar's comments.
He responded: "Well, first I'm glad to be in this discussion. I'm glad that people compare me, that I'm part of that list and that people remember my name.
"But this criterion I leave to the people, to journalists, to whom football debates. I don't like to put myself in this place or even think I'm [the best]."
Casemiro was this week also named by Christian Eriksen as the best midfielder he has played alongside.
He could be rested for Brazil's group game against Cameroon tonight, with the Selecao's place in the World Cup last 16 already booked.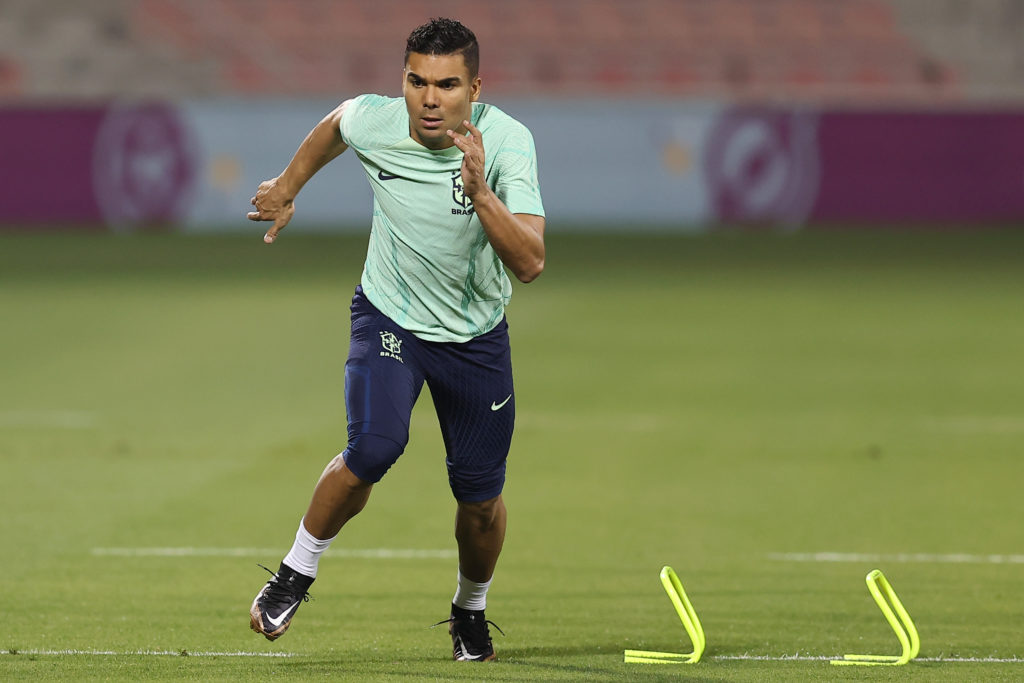 While the World Cup is ongoing, Manchester United fans can't wait for Casemiro to return to club action.
In an interview with United's website, the Brazilian explained how he has adapted to English football and what he enjoys about it most.
He said: "One of the things that has surprised me the most over here has been the supporters. The passion that they have for the game and how they really live for their football.
"When the weekend comes around, how the fans just live off their football. How the fans just exude football, and you can see that football is their passion and that football is their life.
"So it's not just here at Old Trafford for the home games, but away from home too, wow, the fans are just incredible," he enthused. "The supporters, the atmosphere, the way the fans get behind us, just fantastic, and one of the things that has surprised me the most since coming to England.
"But you cannot want for anything more from our fans, and what's more, you have to thank them for the way they support us and I have never seen anything like that before."
Have something to tell us about this article?
Let us know