Manchester United star Bruno Fernandes says he is glad to secure Champions League qualification.
It is a night of celebration for Manchester United after a win over Chelsea booked a top four spot and a place in next season's Champions League.
Fernandes scored the third goal in a 4-1 victory at Old Trafford. It means Manchester United or Newcastle cannot be overtaken by fifth placed Liverpool.
It was a result which left Mohamed Salah bemoaning he is 'totally devastated'.
READ MORE: Manchester United transfer history 2013 to present day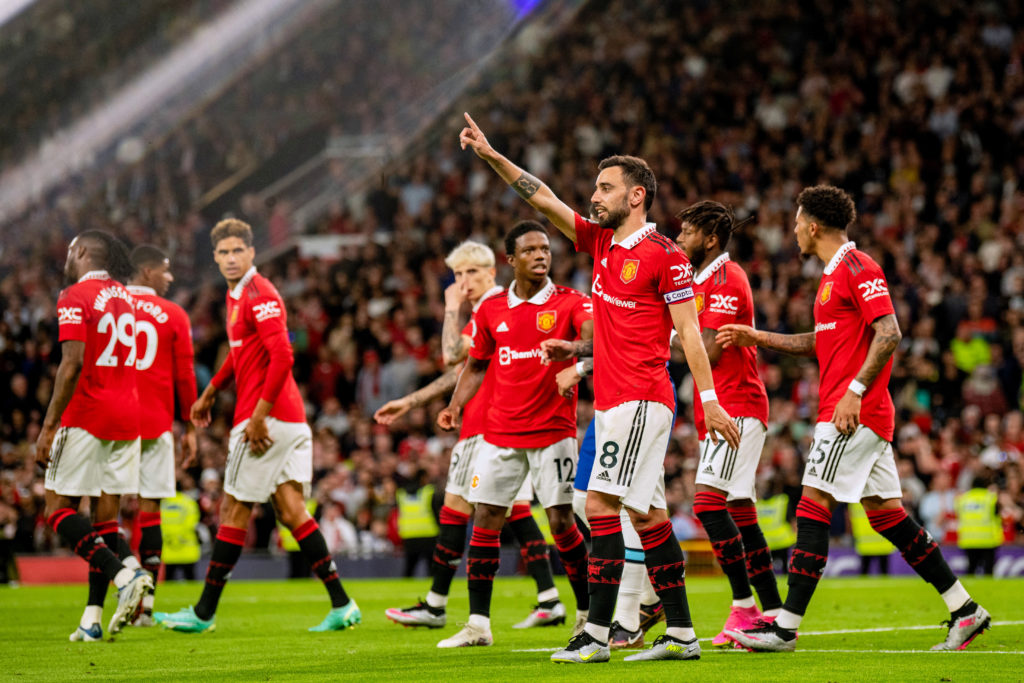 Bruno Fernandes reacts
Bruno Fernandes talked to Sky Sports after the game at Old Trafford in front of a jubilant crowd.
He noted that sending Liverpool into the Europa League was an added bonus for Manchester United supporters.
Fernandes said: "We know it means a lot for us. We know they [the fans] are happy for Liverpool to not be there.
"For us it's not about that, it's about the best for ourselves."
Manchester United had to work through the Europa League this past season and it is a tough competition.
It involves playing on Thursday nights occasionally in far-flung corners of Europe. Manchester United visited Moldova this past season.
United were eliminated in the quarter-finals, which might have been a blessing in disguise, as it just allowed the team to reset and have a break in between league games, and get back on form.
The Europa League will be Liverpool's problem next season. Manchester United are back among the elite, returning to the Champions League.
Erik ten Hag reached the semi-final once wth Ajax. Imagine what he could do with Manchester United.
Related Topics
Have something to tell us about this article?
Let us know