Manchester United reached the FA Cup semi-finals with a 3-1 win over Fulham.
United were lacklustre for the first 70 minutes, before turning it around after Fulham imploded when a penalty was awarded against them.
Bruno Fernandes scored two goals in the win, and was voted as man of the match by Manchester United supporters.
But Fernandes felt a little guilty – believing United's best player for the first 70 minutes of the game deserved the award more.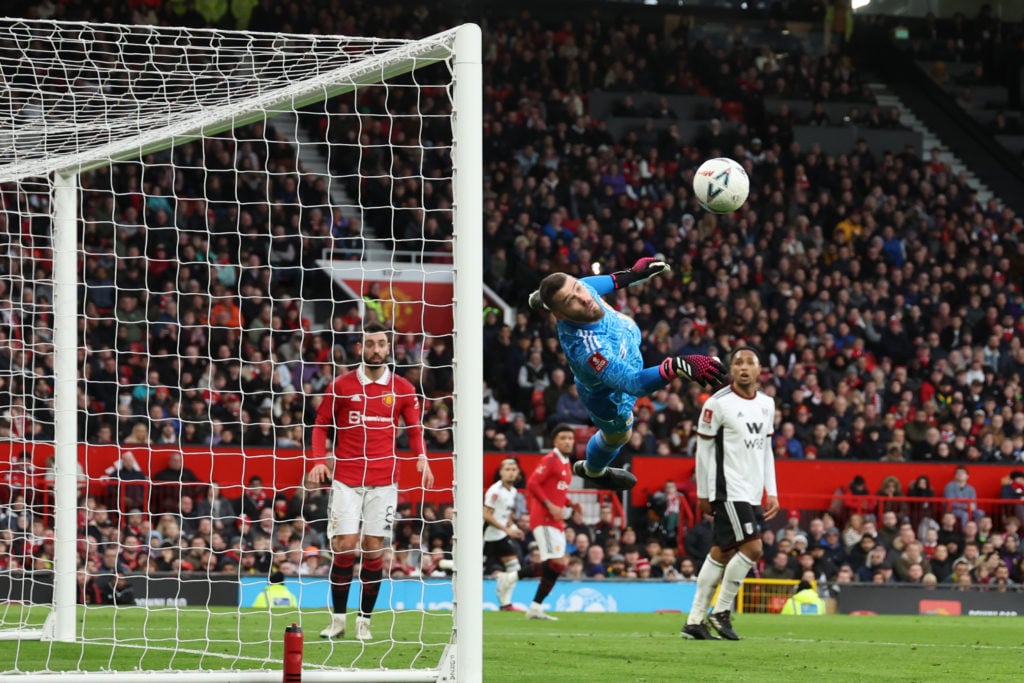 Fernandes apologises to De Gea
Bruno Fernandes felt that goalkeeper David de Gea should have been the correct recipient of the man of the match award.
Fernandes wrote De Gea a message on Instagram: "Sorry for steal your award today".
The fan vote saw Fernandes pick up 45 per cent of the vote with David de Gea receiving 22 per cent, and Marcel Sabitzer third with 13 per cent.

Manchester United fans did show De Gea some love, raving positively about his performance on social media.
The Spaniard produced a number of impressive saves which kept Manchester United in the game at 1-0 down, keeping Fulham at arm's length.
Fernandes should not sell himself short through either, he kept his composure at a crucial time to score his penalty, when others would have been distracted by the furore Fulham caused.
The Portugal star is now up to 10 goals for the season and 60 goals for United in total in his career, and there are lots more to come.
Related Topics
Have something to tell us about this article?
Let us know