Southampton defender Kyle Walker-Peters has received backing from Raphael Varane after expressing dismay at the racial abuse he received after the match against Manchester United.
Walker-Peters, 25, was part of the Saints team which drew 0-0 at Old Trafford on Sunday in a hard fought draw for both teams.
He was involved in an incident at the end of the game when he tackled Alejandro Garnacho and the winger went down with an injury.
Walker-Peters has wished Garnacho a quick recovery, saying there was no intent to injure his opponent.
READ: Confirmed Manchester United transfers in, out, loan deals for January 2023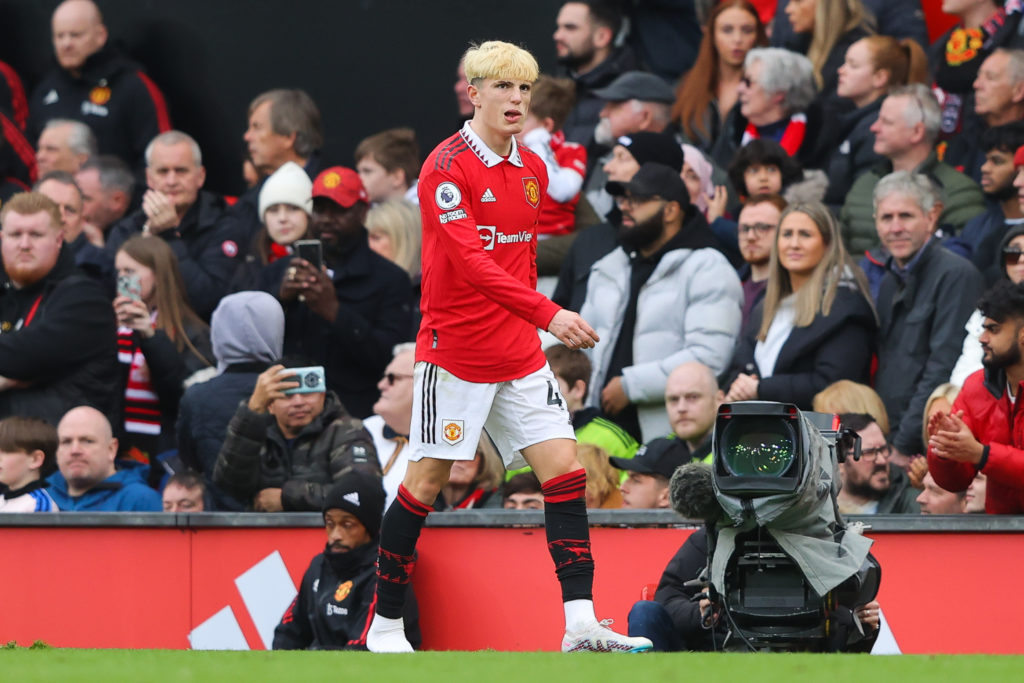 Kyle Walker-Peters message
The Southampton defender revealed on Instagram that he had received racial abuse after the game.
He wrote: "Proud of a hard earned point in a tough game at Old Trafford. Especially since we feel we could have had a bit more. It was a big effort from everyone. Thank you to the travelling supporters especially who made the journey to help push us on.
"On a personal level, the racial abuse I received is something that no player or person should ever have to experience. We need to be better, and this is bigger than just football. More needs to be done to prevent this from happening time and time again. Thank you to everyone who has sent messages of support since, I appreciate each and every one of you.
"Finally, to @garnacho7 it would never be my intention to injure a fellow professional. I wish you a speedy recovery and hope to see you back in action as soon as possible."
Raphael Varane responds
Manchester United centre-back Raphael Varane has responded to tell Kyle Walker-Peters he has his full support.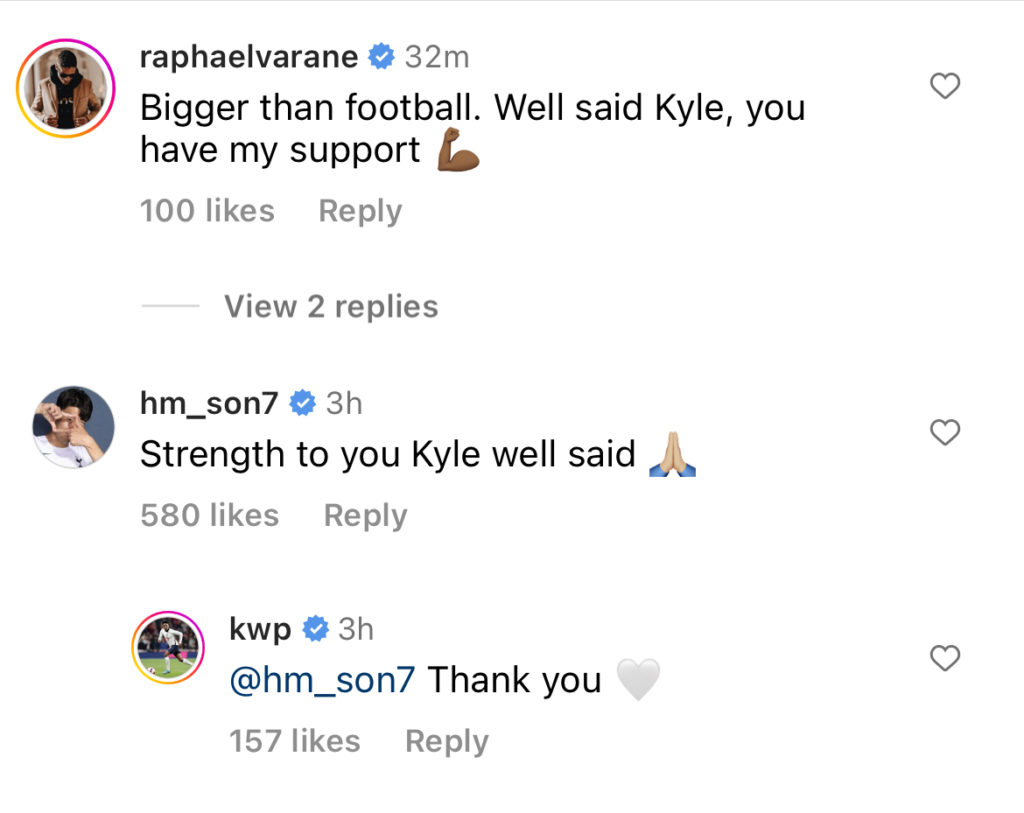 Varane has spoken out to condemn racism several times in his career and last year expressed support for Formula One driver Lewis Hamilton, via Twitter, after he was subjected to discriminatory comments.
Social media companies need to do more to stamp out racism, and Walker-Peters is right to shine a spotlight on it. The abuse he received is and always will be unacceptable.
Alejandro Garnacho responds
Alejandro Garnacho also responded to thank Walker-Peters for his kind message and says there is no hard feelings on his part.
This is even despite reports the injury could end up costing him a place in the upcoming Argentina international squad.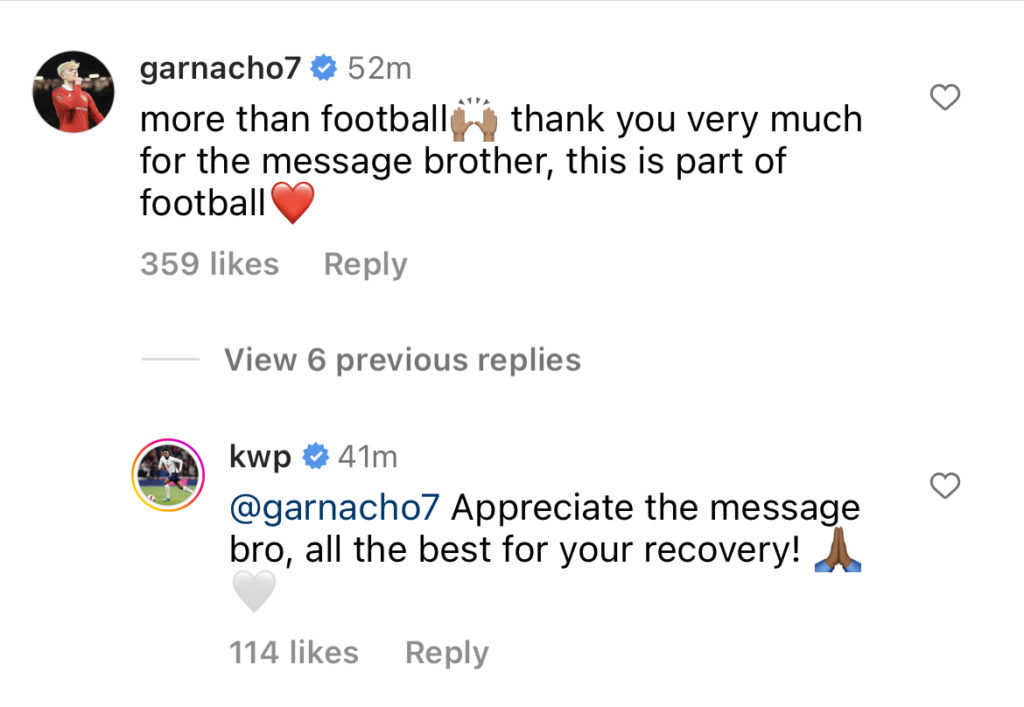 Have something to tell us about this article?
Let us know