Manchester United are looking to sign a striker and develop him into one of the world's best. Rasmus Hojlund is in pole position.
During the final weeks of the season there was optimism Manchester United would be able to pay big for a world class centre forward and transform the team in an instant.
Since then, reality has hit. A limited transfer budget has taken Harry Kane and Victor Osimhen off the board.
United are looking at a rung below, in terms of money, with Rasmus Hojlund emerging as a top target. The Telegraph report there is optimism a deal could be done at £50 million.
READ: Confirmed Manchester United transfers in, out, loans, releases, youth for 2023/24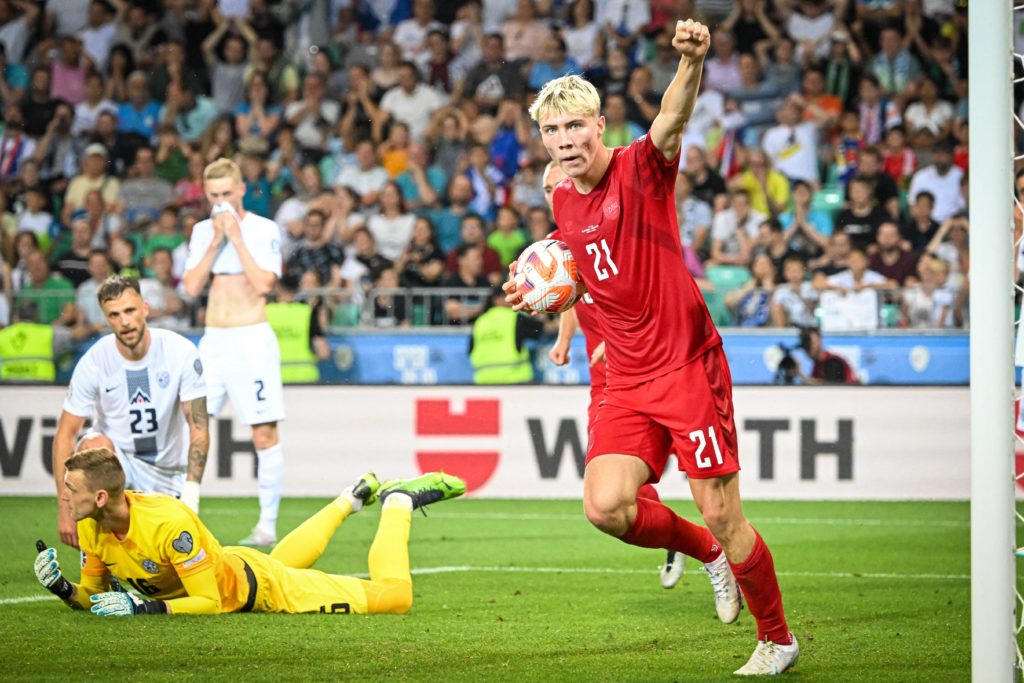 Rasmus Hojlund could develop into top talent
Manchester United know that Rasmus Hojlund is not yet a proven striker. He is only 20, and has just one season under his belt in a top European league.
This is reflected in the lower, albeit still expensive price, which could go on to prove a bargain.
Earlier this week Don Hutchison told ESPNFC: "I promise you he's a clone of Erling Haaland. He's not as good, but the attributes that you see you recognise, you recognise the talent in him.
MORE UNITED STORIES
"He's more or less a clone at £40-50 million with the view you turn him into a £100 million player. It's there, the talent is there."
There is a very good reason Manchester United might be confident of turning Hojlund into a striker worth £100 million.
Step forward striker coach Benni McCarthy, who has proven to be a valuable addition to Erik ten Hag's staff.
Former Porto forward McCarthy has been credited with helping to turn around Marcus Rashford's form, with his goal tally shooting from five in 2021/22 to 30 in 2022/23.
Hojlund would be McCarthy's biggest project yet, and potentially an even bigger success story.
If and when Hojlund signs for United, the hard work is only just getting started. One of the reasons United would sign him, is a confidence in the coaching staff they can get the best out of him. Without that, United would settle for a short-term option.
Erik ten Hag has been putting the building blocks in place for a successful future at Manchester United. Rasmus Hojlund could have a key part to play, with McCarthy offering his full support.
Related Topics