Here are the ten players to have had the privilege of playing for both Manchester United and Real Madrid.
Manchester United are set to face Real Madrid in a friendly in the US, in what will arguably be their hardest game of the pre-season tour.
The two clubs are undeniable footballing royalty. Two of the most highly decorated clubs in world football, who both value history and tradition. It's always an enthralling encounter.
With the two sides held in such high prestige, it's a real honour to have played for either – never mind both! But ten have accomplished this task – so let's check them out.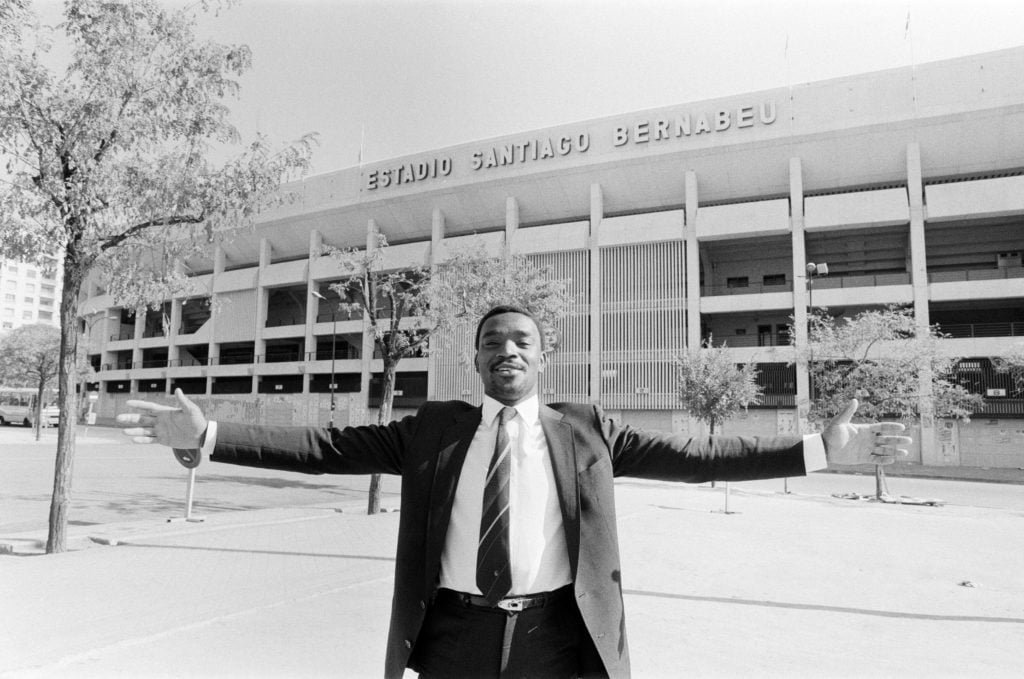 Laurie Cunningham
Cunningham made history back in the summer of 1979 when he swapped the Baggies for the Bernabeu as he became the first English player to ever feature for Real Madrid.
He was absolutely electric in his first season for Los Galacticos. Cunningham won La Liga and the Copa del Rey in his debut year, but his personal highlight had to have been a standing ovation from Barcelona fans at Camp Nou after a ridiculous performance.
However, injuries really stopped him from becoming one of the best ever. He struggled for the next two years at Madrid before United took a punt on him with a loan move in 1983.
His spell at Old Trafford was very short. He only featured 5 times, scoring once. Laurie left Madrid in 1984 and had a stuttered career across many European clubs. He then tragically died in a car crash aged 33. Cunningham will be sorely missed but always remembered.
MORE UNITED STORIES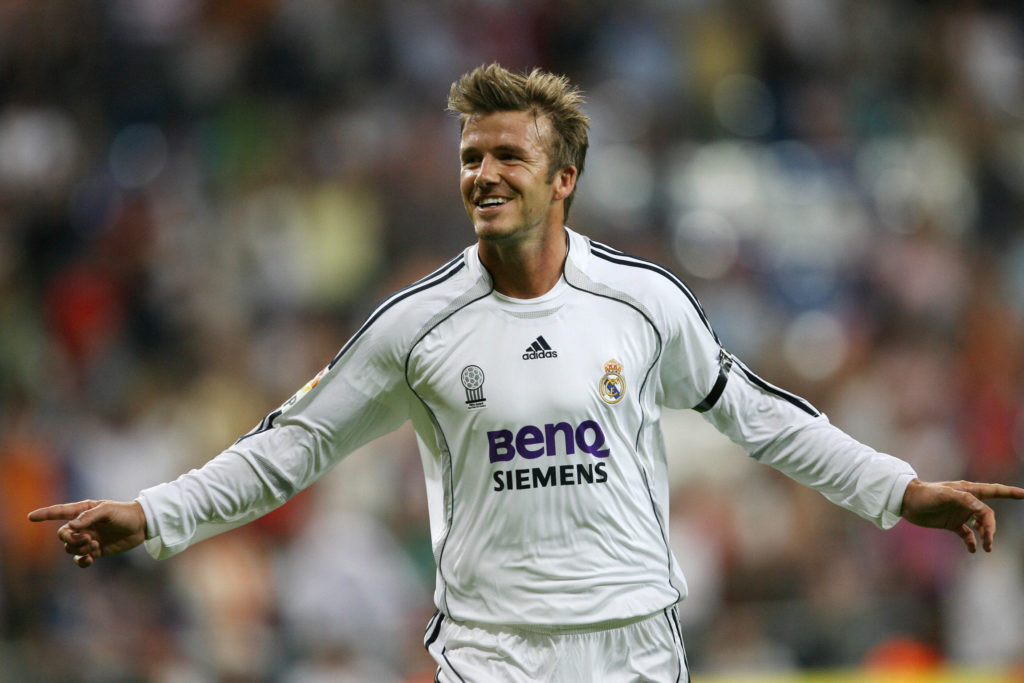 David Beckham
David Beckham graced both Manchester United and Real Madrid with his exceptional talent and finesse on the football pitch.
Beckham was part of the class of 1992 at Manchester United. He became a key player, renowned for his precision crossing and remarkable free-kicks.
He played a crucial role in helping the club secure numerous Premier League titles and the prestigious UEFA Champions League in the historic treble-winning season of 1998-1999.
In 2003, Beckham made a high-profile move to Real Madrid. Swapping red for the iconic white jersey, he added flair and elegance to Los Blancos' attacking play.
His stint in Spain saw him form a formidable partnership with Zinedine Zidane and Ronaldo, elevating Real Madrid's status both domestically and in Europe. Beckham's time in Madrid brought them a La Liga title during the 2006-2007 season.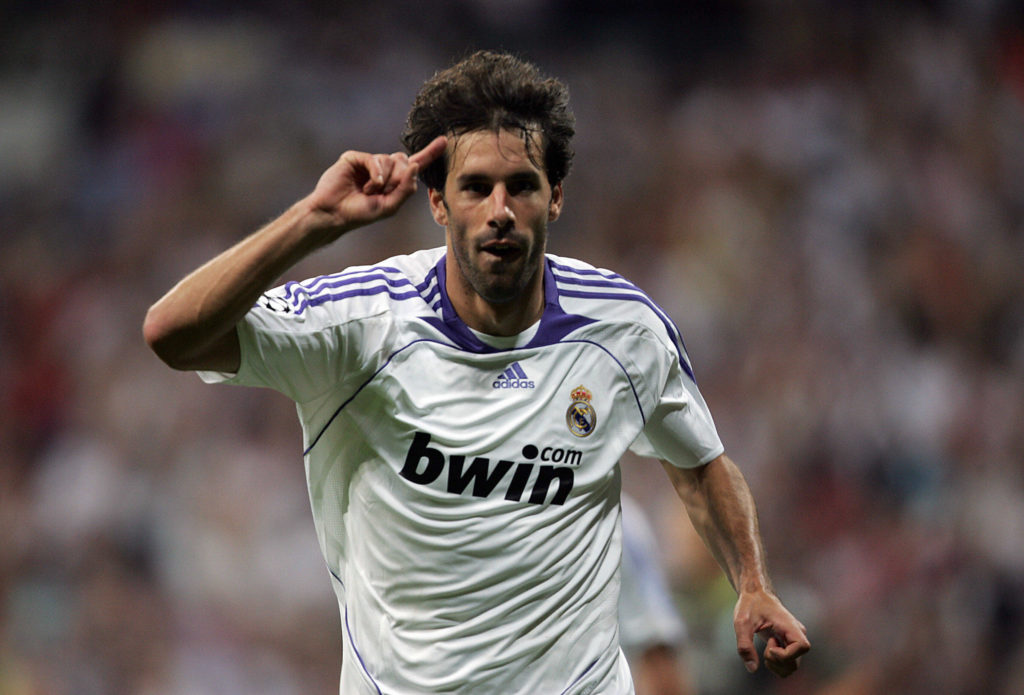 Ruud van Nistelrooy
The prolific Dutch striker enjoyed a remarkable career with United and Real Madrid.
Arriving at Old Trafford in 2001, Van Nistelrooy quickly became a goal-scoring sensation, dazzling fans with his poise and lethal finishing ability.
During his time with the Red Devils, he netted an impressive 150 goals in 219 appearances, showcasing his clinical precision in front of goal and earning the adoration of the United faithful.
In 2006, Van Nistelrooy embarked on a new adventure, joining the prestigious ranks of Real Madrid. Donning the famous white jersey, he continued his goal-scoring prowess, amassing 64 goals in 96 appearances for Los Blancos.
Throughout his career, Ruud van Nistelrooy proved to be a prolific striker, leaving an indelible mark on both clubs and etching his name in football history as one of the most lethal finishers to grace the game.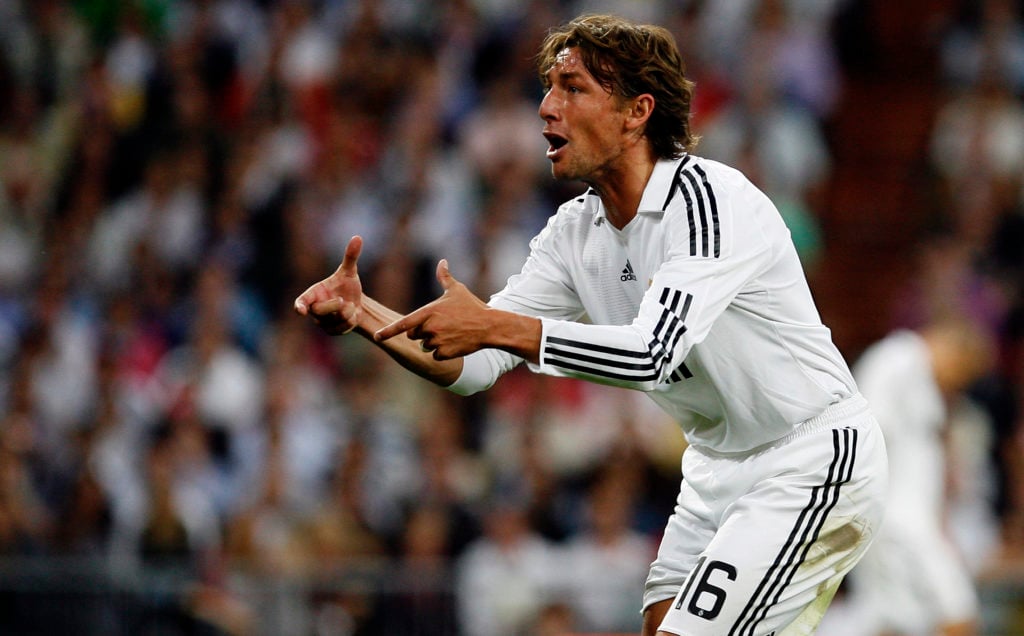 Gabriel Heinze
Gabriel Heinze showcased his defensive prowess and relentless work ethic during his stints with the two European powerhouses.
Joining United in 2004, Heinze quickly established himself as a key player in Sir Alex Ferguson's squad. His time at Old Trafford was marked by solid performances with a lot of passion, earning him immense popularity among fans.
In 2007, Heinze made a high-profile move to Spanish giants Real Madrid. However, injuries hampered his progress at Madrid, limiting his appearances in the later stages of his time with the club. Nonetheless, Heinze's legacy at both United and Madrid remains.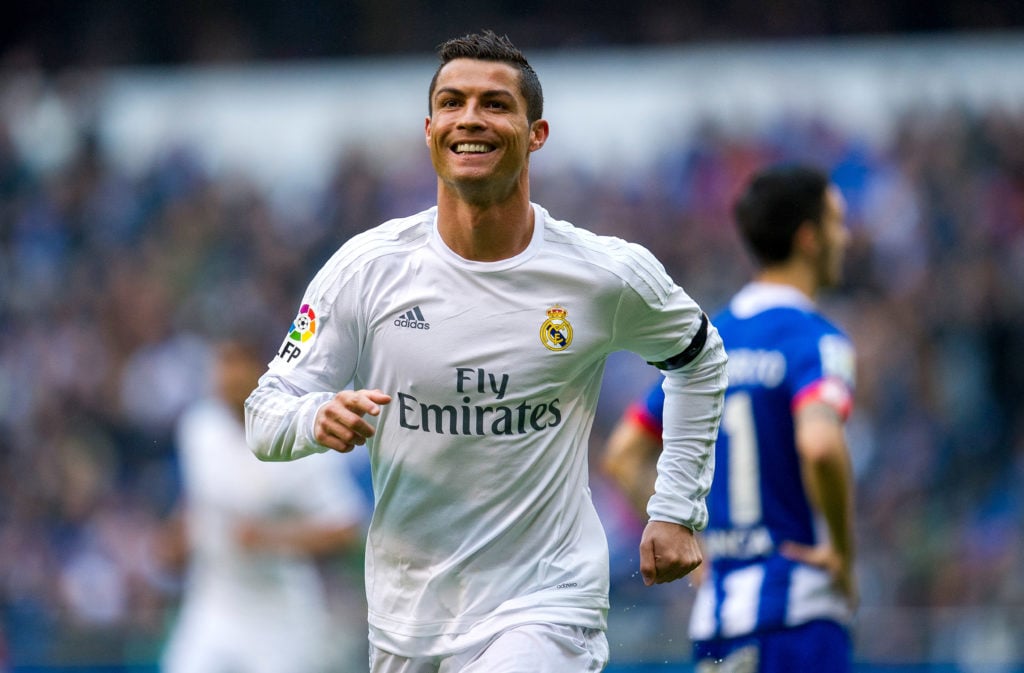 Cristiano Ronaldo
Cristiano Ronaldo, one of the greatest footballers of all time, had his best spells at these two great clubs.
At United, Ronaldo burst onto the scene as a talented young winger, showcasing his incredible dribbling, lightning speed, and unparalleled goal-scoring ability.
His six-year tenure at Old Trafford was highlighted by numerous accolades, including three Premier League titles and a UEFA Champions League triumph in 2008 – along with a plethora of personal awards.
In 2009, Ronaldo broke Red Devils' hearts by moving to Real Madrid for a then-world record fee, becoming the face of Los Blancos for nearly a decade. In Spain, he evolved into a complete forward, breaking countless records and netting over 450 goals.
After a brief spell with Juventus, Ronaldo then returned to United in what looked like a dream return. This quickly turned sour and he was shipped out no more than a year and a half later.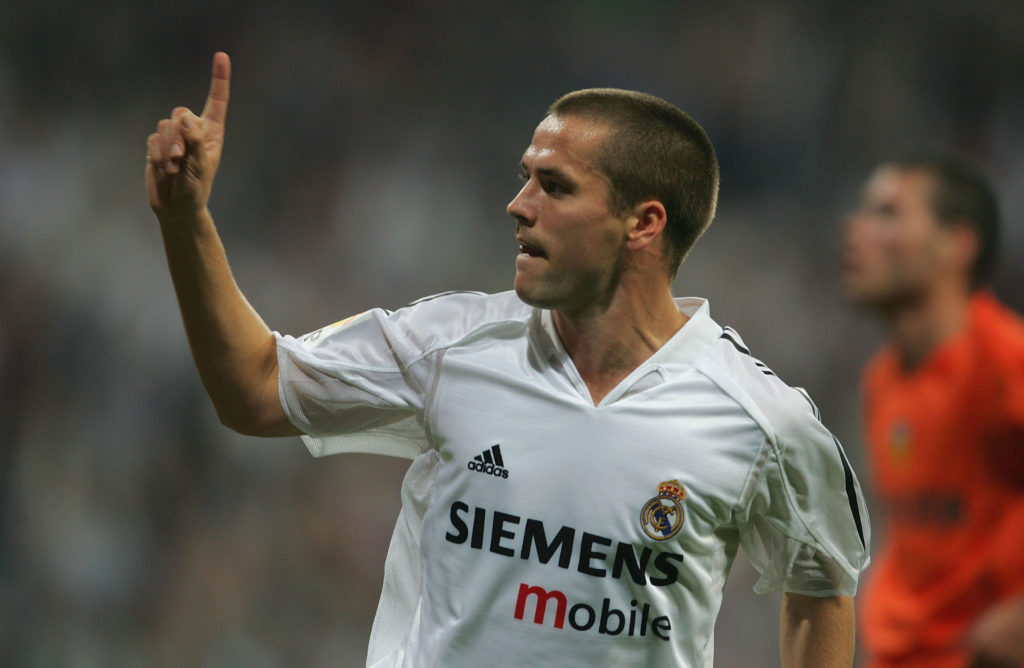 Michael Owen
The renowned English striker had an illustrious career that saw him play at both Real Madrid and Manchester United.
In 2004, Owen made a high-profile move to Real Madrid from Liverpool, aiming to conquer La Liga. During his time at the Bernabeu, Owen showcased his lightning speed and clinical finishing.
However, after just one season in Spain, Owen returned to the Premier League, joining Newcastle, where he spent four seasons.
He shockingly joined Manchester United in 2009. Despite battling injuries, he proved to be a valuable squad player for the Red Devils.
Owen's knack for scoring crucial goals was evident. He produced arguably one of the best derby moments ever as he scored the winner in the 4-3 victory against Manchester City.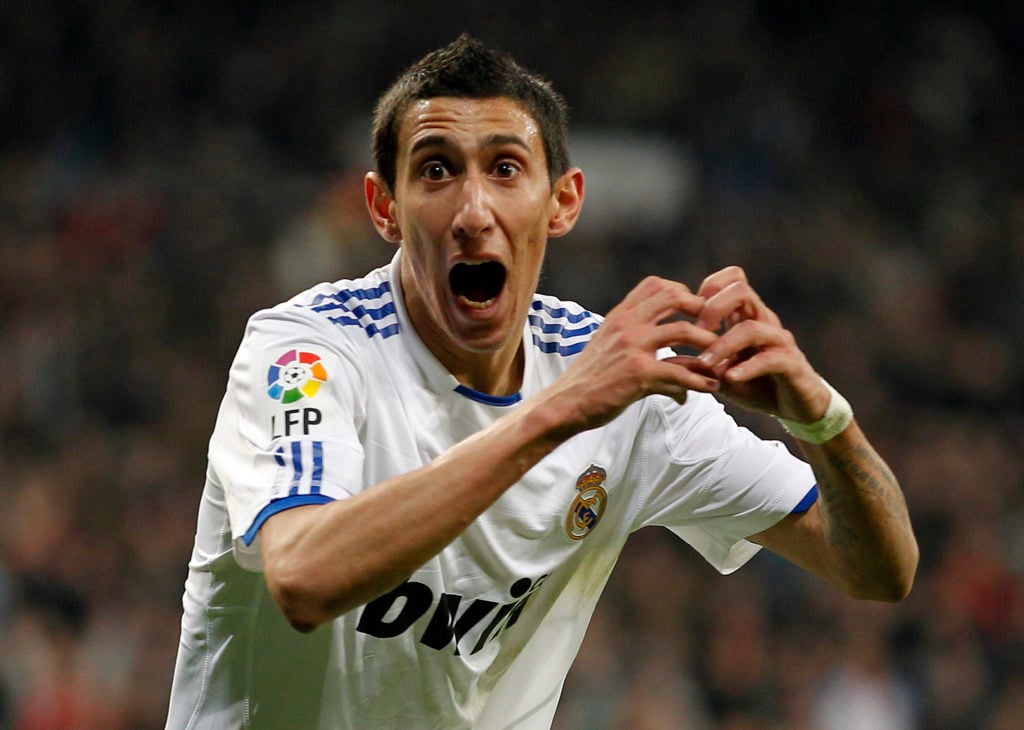 Angel Di Maria
Angel Di Maria, regretfully, played for both Real Madrid and Manchester United.
During his time at Madrid from 2010 to 2014, Di Maria was one of the world's best players. His dynamic performances on the wing earned him a key role in Madrid's attack, contributing significantly to their La Liga and UEFA Champions League triumphs.
In 2014, Di Maria made a high-profile move to Manchester United. Despite a promising start, injuries and inconsistent form hindered his impact in the Premier League. In 2015, he transferred to Paris Saint-Germain, where he thrived once again.
It was later revealed how much the Argentine despised Manchester. Well – Manchester hates you, Angel!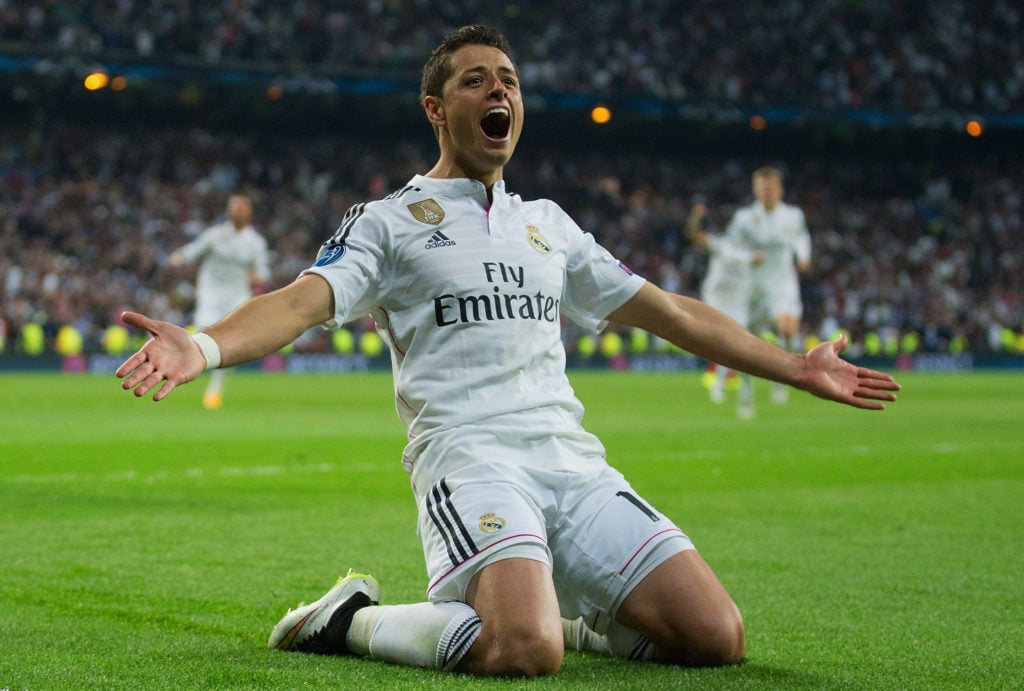 Javier Hernandez
During his time with Manchester United, Hernandez became renowned for his lethal poaching instincts, sharp positioning, and clinical finishing.
His ability to score crucial goals earned him a reputation as a super-sub. He often came off the bench to turn the tide in United's favour. He helped the team secure two Premier League titles and reach the UEFA Champions League final.
In 2014, Chicharito moved to Real Madrid on loan. Despite limited playing time, he made a significant impact, becoming the first Mexican player to represent Los Blancos.
Hernandez's time at Madrid saw him score vital goals and contribute to the club's success in La Liga and the UEFA Champions League.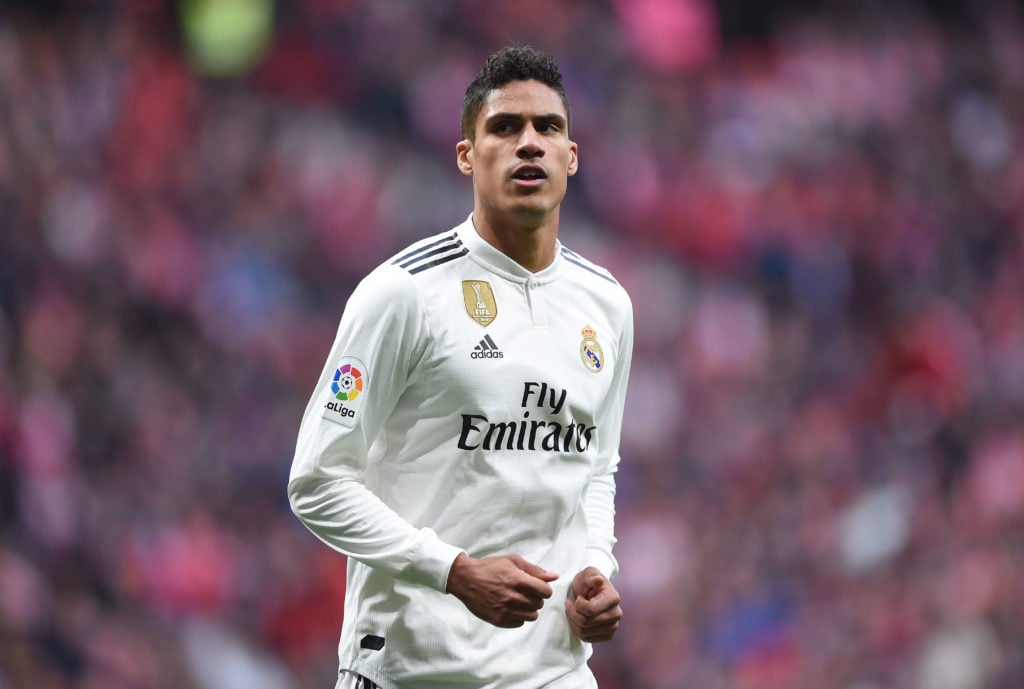 Raphael Varane
Raphael Varane won it all at Real Madrid and is beginning to really thrive at Manchester United.
At Madrid, Varane was an integral part of the squad, forming a formidable partnership with Sergio Ramos. His impeccable positioning, exceptional speed, and composure on the ball made him a crucial asset and helped secure multiple domestic and European titles, including four Champions League triumphs.
He moved in the summer of 2021 after conquering Spain and is now beginning to really thrive in Manchester. Although never far from an injury, as of last season, he's formed a fantastic partnership with Lisandro Martinez.
He also won his first bit of silverware with the club, winning the Carabao Cup under new boss Erik ten Hag. Let's hope for some more in the future.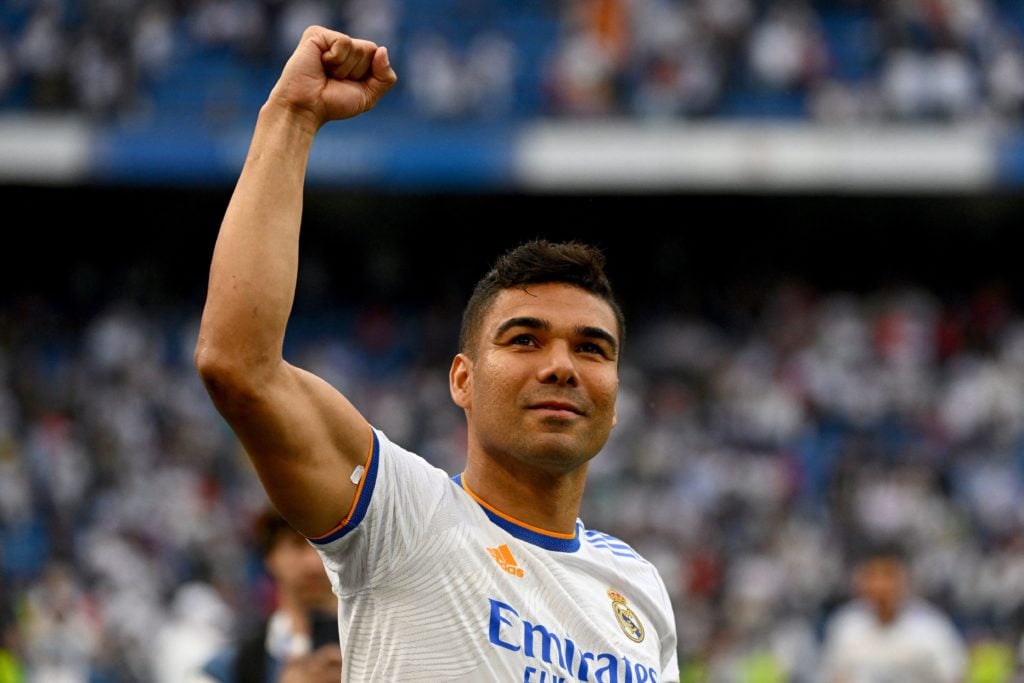 Casemiro
Another that conquered Madrid and is now taking on Manchester – it's Casemiro.
Joining Los Galacticos in 2013, he quickly established himself as a defensive linchpin with exceptional ball-winning abilities and intelligent positioning.
He was a key contributor to numerous titles and will go down as one of Madrid's best-ever midfielders.
Now he's doing more of the same with the Red Devils. He had a phenomenal first season at the club, slotting right in and adapting ever so quickly to Premier League football.
We can't wait to see what he does in the future.
Related Topics