Andre Onana has been spotted in Manchester Airport as he looks to board a flight to join United on their US Tour. He could feature against Arsenal!
Onana touched down in England on Wednesday to complete his Manchester United medical and put pen to paper to sign for the club… it just needs to be announced!
He'll be such a valuable asset for Manchester United. A keeper that finally has the ability to play with his feet, he's going to completely change the way the Red Devils play.
We can't wait to see him, and it appears he can't wait either! He's been spotted at Manchester Airport set to depart to the US.
READ: Manchester United Pre-Season Tour 2023: Fixtures, How to Watch, Tickets & Everything Else You Need To Know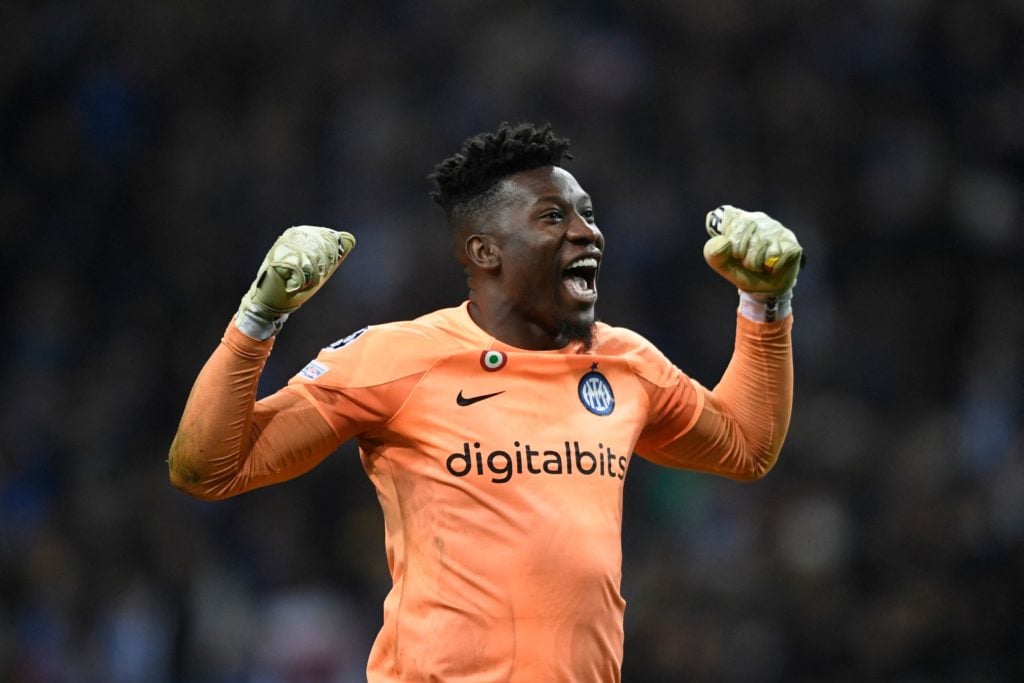 Onana spotted in Manchester Airport
Onana is wasting no time whatsoever… what a few busy days for the Cameroonian!
Onana will fly to the States to link up with his new manager. He'll then get acquainted with his new teammates and will eventually debut for Manchester United.
MORE UNITED STORIES
But how soon will this be? It may be sooner than you think.
READ: Man Utd Fixture List 23/24: Next Game, Key Dates and More
Will Onana play against Arsenal?
The keeper could very well feature against Arsenal in as little as two days!
The Telegraph reported, 'The 27-year-old was at United's Carrington training base on Wednesday to complete his medical as the club worked through the required visa process for the US.'
'Depending on his fitness, Onana could be in line to play in some of Saturday's friendly against Arsenal at the MetLife Stadium in New Jersey, where United are staying on the first leg of their tour.'
This would be a crazy turnaround for Onana. It would be good to see him in action, but if not he will definitely feature against Real Madrid.
Related Topics