Amad is celebrating after bouncing back from the Europa League final defeat in midweek on loan at Rangers, winning the Scottish Cup.
Even though he did not play against Eintracht Frankfurt on Wednesday night, he had to watch on from the bench again as his side drew the final 1-1 and lost on penalties, a repeat of Manchester United's fate in 2021.
This time Amad had an immediate way to bounce back, with Rangers playing the Scottish Cup final against Hearts, just three days later.
Amad started the game as Rangers went on to lift silverware, with the Ivorian ending his loan spell on a high.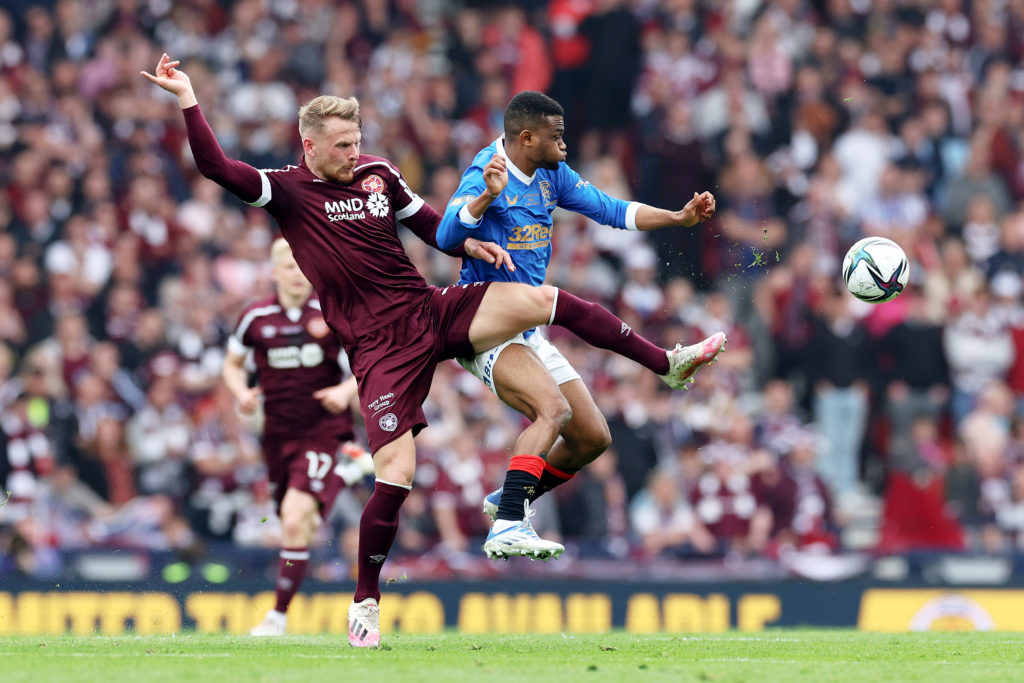 Amad wins Scottish Cup medal
Being selected to start the Scottish Cup final was a big moment for Amad. At only 19, it was a show of trust from his manager, although the need to rotate was clearly a factor.
Amad played 63 minutes, with remained scoreless, before Rangers went on to win the game 2-0 in extra-time.
The winger sent a message after the game, clearly delighted to be picking up a medal. His words showed how much the victory meant to him.
Losing three cup finals so early into his career would have been heart breaking for Amad, even though he did not play in either match he lost, he still shared the experience.
This was a much better outcome, and he will have been glad to contribute towards the victory.
Amad will now return to Manchester United, with the aim of impressing new manager Erik ten Hag.
The loan at Rangers has not been easy for him, although he does leave with two goals to his name, and a winners' medal. It will have been a big learning experience, and to be fair, getting away from this Manchester United side over the past few months, has probably been a positive for him.
Have something to tell us about this article?
Let us know