Manchester United youngster Amad was missing from Sunderland's squad for their win over Norwich at the weekend.
The 20-year-old was out with a hamstring issue, however, he could be in line to make a swift return.
Sunderland manager Tony Mowbray has told the Northern Echo that the results of Amad's scan were positive.
Now the boss is hoping Amad will be back even stronger, benefitting from the brief break.
READ: Confirmed Manchester United transfers in, out, loan deals for January 2023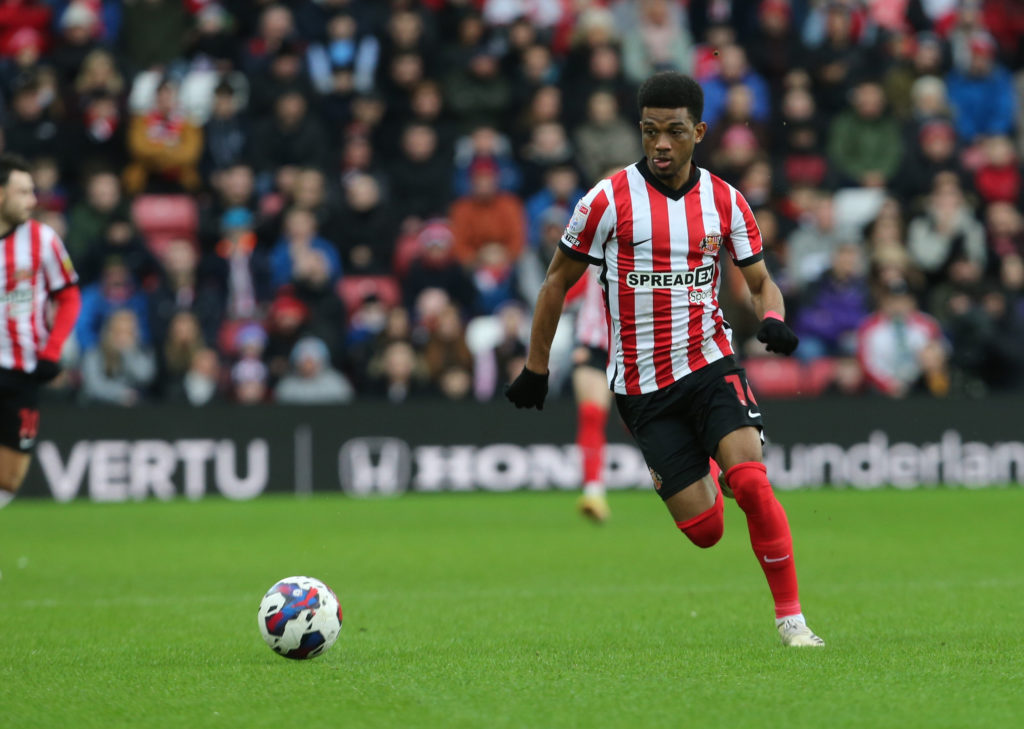 Amad backed to return
Amad has scored eight goals for Sunderland this season and has had a very productive loan spell.
He has played 31 games in all competitions, more than he has done for all his previous clubs combined so far.
This consists of nine first team appearances for Manchester United, 13 on loan at Rangers, and five at Atalanta, totalling 27 combined.
Sunderland manager Tony Mowbray is pleased with how he is faring and believes the forward needed this brief rest.
He explained: "I've spoken to Amad. He had a scan. There's no injury, there's no tear, there's no damage. The hamstring looks perfect.
"He's a lad who has never played three successive 90 minutes and he's played 32 of them or something like that. His body is telling him. He's cramping up, his hamstrings are tight, we need to give him a rest, take him off the grass for a few days, let him have a swim, have a massage and a rub down.
"In a week's time, I think he'll be out there flying again and finish the season strong for us."
He also described Amad as an 'important' player for his side, who rank in 10th place in the Championship, just five points back from the play-off places.
His loan spell has been a productive one, after a stint at Rangers where he was used inconsistently, most of Amad's appearances have been as a starter, 23 of 31 games.
Manchester United will be getting back a player who has got some much needed football under his belt at a competitive level, also adjusting to the physicality of English football.
Related Topics
Have something to tell us about this article?
Let us know