Alejandro Garnacho's agent is adamant the player will represent Argentina at international level and not Spain.
Alejandro Garnacho's injury cost him the chance to represent Argentina during the March international break.
There will be more chances ahead, but there is some nervousness in his homeland that until he gets his first cap, they could lose him.
The teenager's agent insists there is nothing to worry about, quoted via Ole that the decision is already made.
READ: Manchester United Pre-Season Tour 2023: Fixtures, How to Watch, Tickets & Everything Else You Need To Know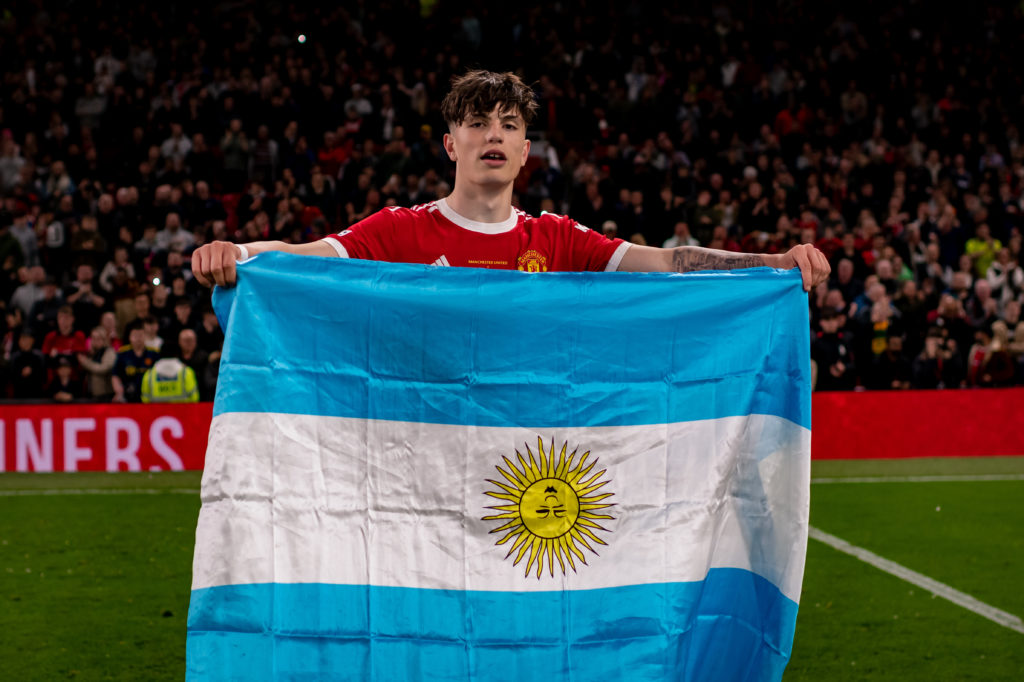 Alejandro Garnacho fully committed to Argentina
Alejandro Garnacho's agent is a former footballer, Enrique de Lucas, who previously played for Chelsea. He has explained that the youngster's choice of international allegiance is not up for debate.
He has laid some blame on the Spanish FA, while also suggesting that Garnacho's family ties to Argentina are just too strong.
De Lucas said: "I think that Spain is a closed issue and there is no hiding it. Very bad management by the Spanish Federation, I don't know who, or I can guess who, but very bad management or very bad politics. And I think Garna is not going to be the only case in which a player with dual nationality could lose, I honestly tell you.
MORE UNITED STORIES
"And he decides to go with Argentina because he really feels it. For him it has not been a trauma at all, quite the contrary.
"When that possibility opens up for him, imagine, being able to play with a team like Argentina, all his maternal family, his grandparents, he has felt them since he was littleand for him it's not a problem, it's a blessing."
Garnacho had actually represented Spain at under-18s level, earning three caps after being called up in 2021.
But everything changed last year when he was called into an expanded Argentina squad early in 2022. By time Manchester United won the FA Youth Cup a year ago, he was draped with an Argentina flag as he celebrated.
The teenager got the chance to train with Lionel Messi, while recently he said that United's Argentine defender Lisandro Martinez is like a father figure to him.
A call-up to Argentina's summer friendlies is expected. But there is a FIFA rule which states a player can switch countries if he plays three or fewer friendly matches – so Argentina will want to get him into a competitive fixture as soon as possible – just to be sure.
Related Topics