Manchester United have a decision to make over Facundo Pellistri. This weekend could give the club a hint.
Earlier this week it emerged Manchester United have an option to send Facundo Pellistri on loan to Sheffield United, with The Telegraph reporting the Blades are keen.
It is a tricky one for Manchester United. Pellistri has never started a league game for United, and could benefit from going out on loan.
But at the same time, Pellistri has looked really bright in his substitute appearances and Antony has struggled to convince on the right wing in the opening two games. Fans have suggested it could be a mistake to send the Uruguayan out on loan.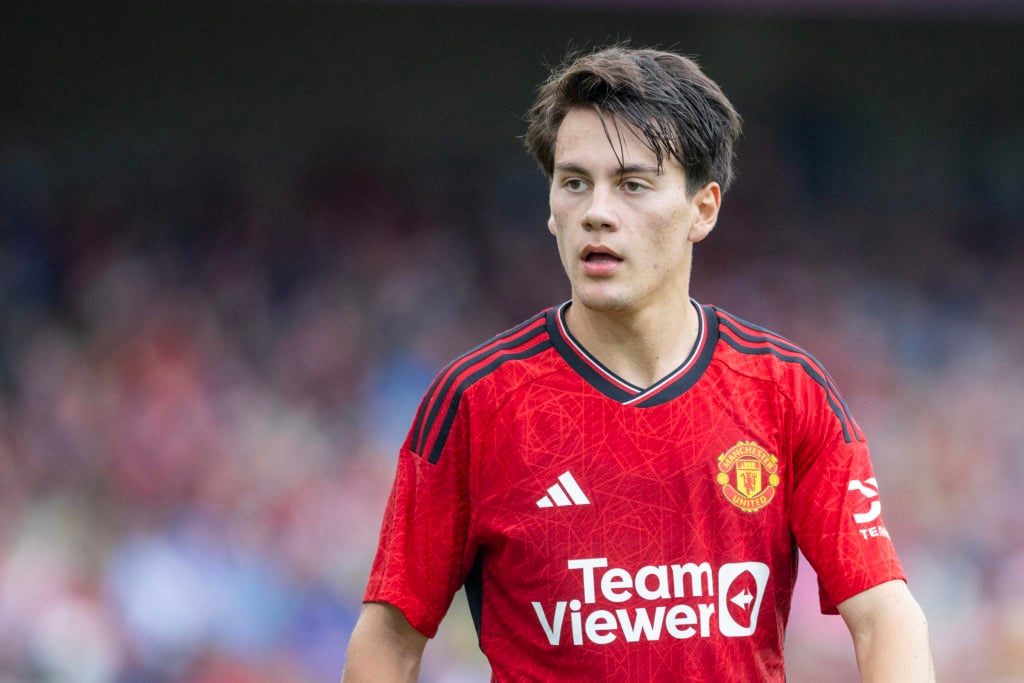 Facundo Pellistri should start v Nottingham Forest
Manchester United have not made a decision yet. It can wait right up until next week's transfer deadline.
And that's where this weekend's match against Nottingham Forest comes in handy.
Manchester United should grant Pellistri his first Premier League start for the club, and give the winger the chance to show he deserves to stay, and can make an impact.
Pellistri is a very different player to Antony, from a style perspective. He likes to run towards the byline and put crosses in with his right foot, while the Brazilian would rather cut in and shoot.
MORE UNITED STORIES
There is no guarantee Pellistri would succeed against Forest, but it would be an acid test to see if he is ready. Antony may also need a kick up the backside too, to be shown that his place is not guaranteed.
Indecision evident so far
If United were already convinced Pellistri should go on loan, the decision would have already been made and he would be at Sheffield United by now.
The fact he isn't, shows there is some doubt, and Manchester United are still weighing it up.
Well there is little to be gained in terms of assessment from giving Pellistri 15 minutes from the bench against Forest.
Let's see him start and show what he can do. If he's not ready, at least we will know. 90 minutes this weekend might just change his career.
Related Topics