Manchester United goalkeeper Andre Onana was brought in to implement a stylistic change to the team.
If it was not for a disallowed goal against Arsenal, we could be sitting here lauding how Erik ten Hag's patient approach and counter-attacking tactics had masterminded a seismic away victory.
Alas, the late goal was ruled out, and defensive sloppiness ended up with United failing to close the game out in injury time.
So with yet another away defeat, and only six points from a possible 12, there is no room for victory-laps on the small changes made to the team, just yet. There is plenty of work to do.
READ: Confirmed Manchester United transfers in, out, loans, releases, youth for 2023/24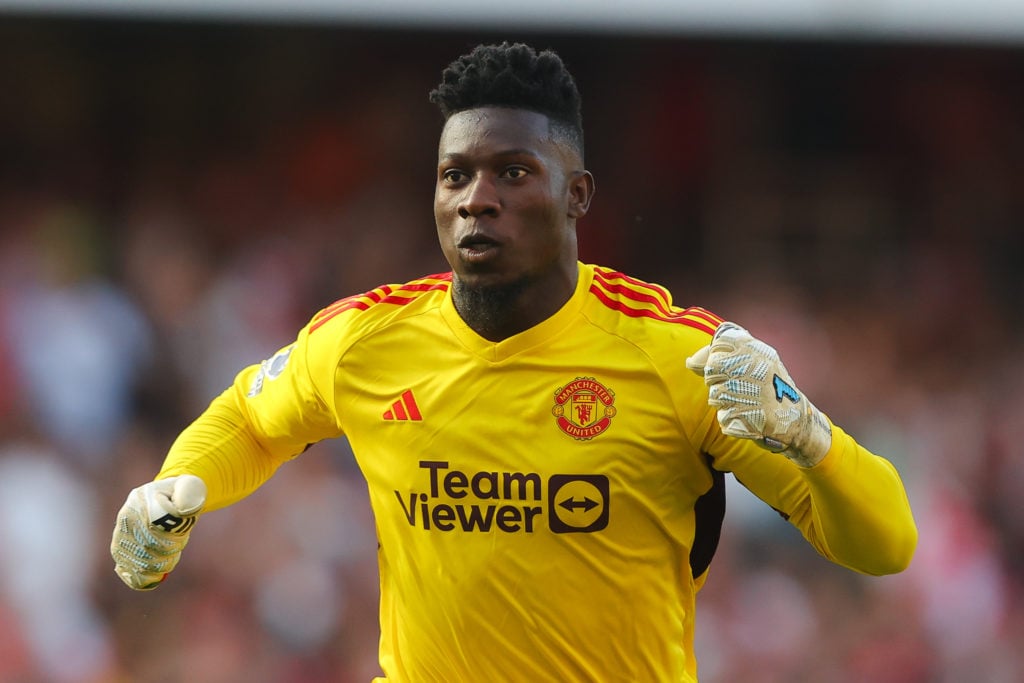 Andre Onana record v Arsenal
Andre Onana was signed for £43 million because manager Erik ten Hag wants to play a certain way. He wants his players to be more confident and dominant in possession, and play out from the back.
Signing his former Ajax star Onana was a key part of that plan, with the Cameroon international regarded as one of the best ball-playing goalkeepers in world football.
Statistics from the Arsenal defeat show Onana is already implementing a change in style.
MORE UNITED STORIES
Premier League statistics reveal Andre Onana completed a total of 42 passes against Arsenal.
This is more than any Manchester United goalkeeper has recorded in a single match since data collection began.
On one level, this shows the style change Erik ten Hag is attempting to implement is already being introduced. It is just too early to celebrate.
Manchester United have a lot of work to do
Andre Onana's passing statistics are notable, but they willbring about a shrug of the shoulders from most Manchester United fans.
"What about the three goals he conceded?", would be the most frequent response. And that's an absolutely fair question.
Well, it should be noted that two of the goals conceded came in stoppage time when Manchester United's fourth and fifth choice centre-backs were on the pitch, Harry Maguire and Jonny Evans.
Take Luke Shaw's injury into account, and they might just be the fifth and sixth choice.
United have not yet played a game with new midfield signing Sofyan Amrabat. The intention is for the Moroccan to help solidify the midfield, and make the team harder to score past.
In attack, new striker Rasmus Hojlund has played 25 minutes out of a possible 360 to start the season. He is now fit and expected to play regularly, and this will give the team more shape and direction.
The defensive injury crisis is expected to ease, with Lisandro Martinez and Victor Lindelof fit enough to play for their countries.
United have lots of incremental improvements to make, all over the pitch. Almost every position has a little question mark.
In other words, the puzzle is still being put together. Onana's passing is one part of it. Over the course of the season we expect it will have a tangible impact, positively, on results. United are still figuring it all out.
Eventually, the hope is that it will lead to results worth celebrating. Right now, it's time for the team to reset, and go one game at a time, starting with the upcoming match at home to Brighton.
Related Topics