Roberto De Zerbi coached his Brighton side to a 3-1 victory at Old Trafford on Saturday afternoon.
The game saw Brighton survive early Manchester United pressure to go 3-0 up.
United struck back moments after the third went in with Hannibal Mejbri curling his first goal for the club home.
He beat Jason Steele from 25 yards out, and it is a shame that it didn't inspire a comeback.
But all-in-all, Roberto De Zerbi just out-classed Erik ten Hag across the pitch which has prompted the Italian to discuss the issues with United.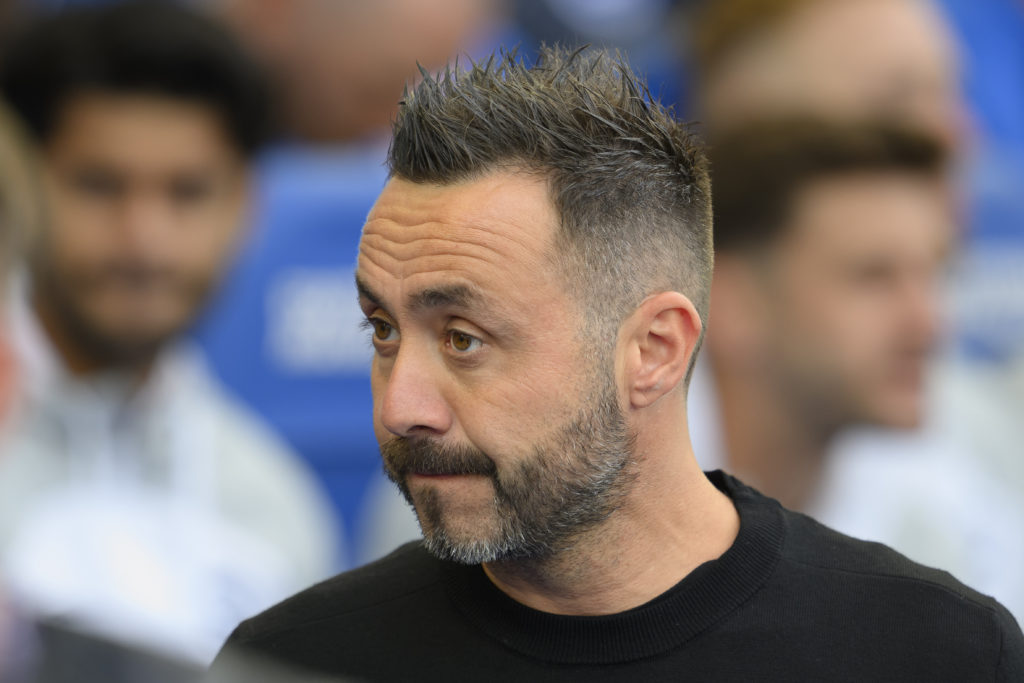 De Zerbi on United
Speaking post-game, De Zerbi admitted there is a problem that he can't identify with United.
"I don't know the problem of Manchester United, I can explain my team."
Continuing he praised his team, but suggested Ten Hag had surprised him, saying: "We are playing with courage. In the first 15, 20 minutes we suffered a lot because Man United played in a different way than we prepared for but after that we played a great game. I think the game was changed when we kept the ball."
MORE UNITED STORIES
A fair evaluation of the game, as United started on the front foot likely due to a change in system surprising Brighton.
However once Brighton re-established control of the game, they never let go.
What is the issue with Man United?
Despite a positive start, it was something United couldn't keep up, as Brighton established control.
The midfield set-up is one which needs to be looked at, as Scott McTominay and Christian Eriksen both aren't up to standard.
But the issue isn't quality, it seems to be the effort, Casemiro again being caught out, and players not fighting hard to get back.
We have faith the Ten Hag can correct the wrongs and get his side back on track.
Related Topics