Manchester United are closing in on a place in the Carabao Cup final, after a 3-0 victory away at Nottingham Forest.
The semi-final second leg now looks like a formality after an excellent performance at the City Ground, United's first visit to the stadium in 24 years.
Marcus Rashford, Wout Weghorst and Bruno Fernandes scored United's goals in the victory.
It was a night with a number of excellent performances, with United taking control of the game from the first kick-off.
READ: Confirmed Manchester United transfers in, out, loan deals for January 2023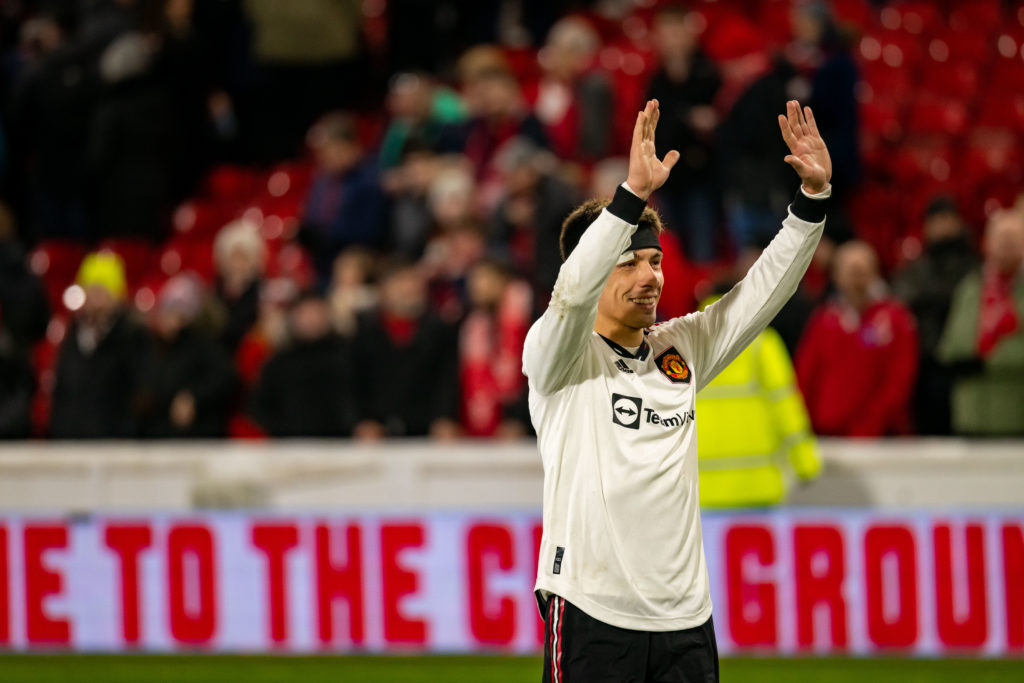 Man of the match v Nottingham Forest
Lisandro Martinez was named Manchester United's man of the match by Sky Sports – however, supporters named a different player in the club's poll.
Just one per cent separated the top two players in a poll via the club website.
Marcus Rashford: 27 per cent
Lisandro Martinez: 26 per cent
Bruno Fernandes: 17 per cent
Casemiro: 12 per cent
Wout Weghorst: 8 per cent
David de Gea: 2 per cent
Other players one per cent or less
Marcus Rashford played only 56 minutes, with Erik ten Hag looking to preserve the in-form forward, who now has 10 goals in 10 games since the World Cup.
He is up to 18 goals for the season, plus six assists, fast closing in on his best scoring tally of 22 goals from three seasons ago.
Have something to tell us about this article?
Let us know