Christian Eriksen provided a fantastic display in Manchester United's comeback against Nottingham Forest. He proved his doubters, including ourselves, wrong about the role he can provide at Old Trafford this season.
The Danish veteran joined United on a free at the beginning of last summer and was an inspired acquisition. Eriksen quickly turned into one of United's key players, forming a formidable midfield three with Casemiro and Bruno Fernandes.
However, the 31-year-old then got injured in January, following a horror challenge from Andy Carroll. When he returned from injury, he looked well off the pace. Particularly in the FA Cup final, where he was run ragged by Manchester City.
This led to many, including ourselves, shunning him out of the squad for this season. Saturday's game has really changed our perspective.
READ: Man Utd Fixture List 23/24: Next Game, Key Dates and More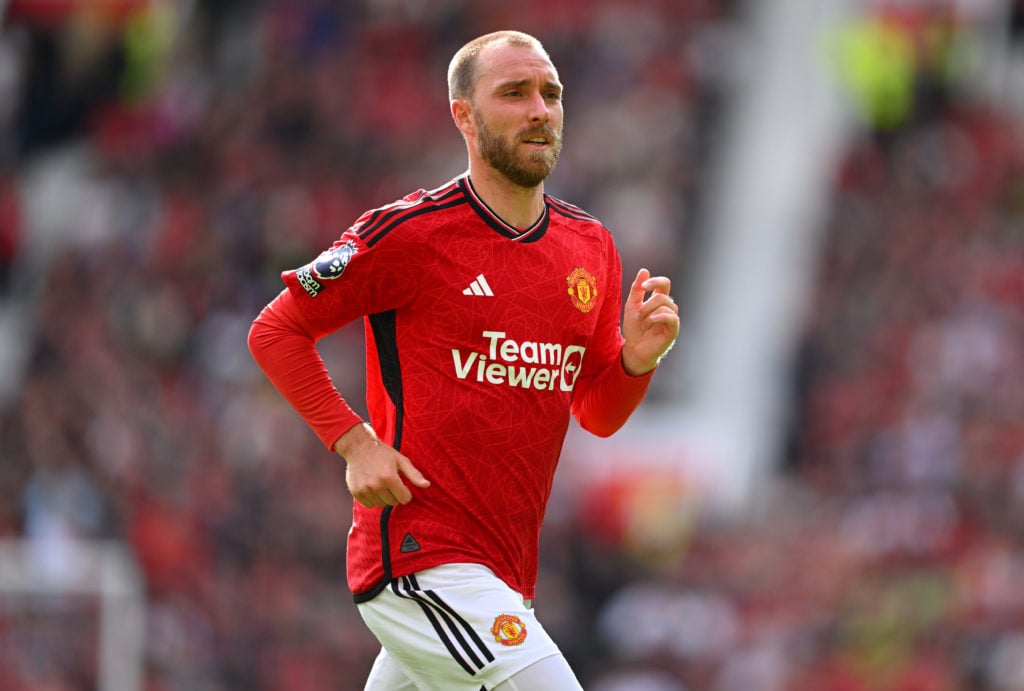 Excellent Eriksen
In the first two games of the season, Manchester United's midfield was non-existent. The dynamic of Casemiro, Fernandes and Mason Mount just simply did not click.
Whether that was down to Mount learning to play in the side, or rustiness from Bruno and Casemiro's behalf, is uncertain – but the shift completely switched in against Forest.
Casemiro looked great once again, solid as ever and Bruno was just magnificent.
MORE UNITED STORIES
But why the sudden switch? A lot is down to Eriksen stepping up.
Mount needs to learn from the Danish veteran
Although not as mobile as Mount, the fact he drops a lot deeper gives Casemiro support – whilst letting Bruno thrive in more advanced areas.
Mount was bought this summer as Erik ten Hag's 'ideal midfielder' but he needs to take a leaf out of Eriksen's book and adapt to the position he's playing.
Mount looked lost in the first two fixtures and often forced Bruno and Casemiro into positions they weren't comfortable with either.
Our first summer signing needs to definitely watch Eriksen closely and try and replicate his positioning because it worked an absolute charm on Saturday and the entirety of last season.
Why not just play Eriksen? It's about his fitness. He'll be fine in smaller games, but against the big boys, you need a high press – which is where Mount comes in.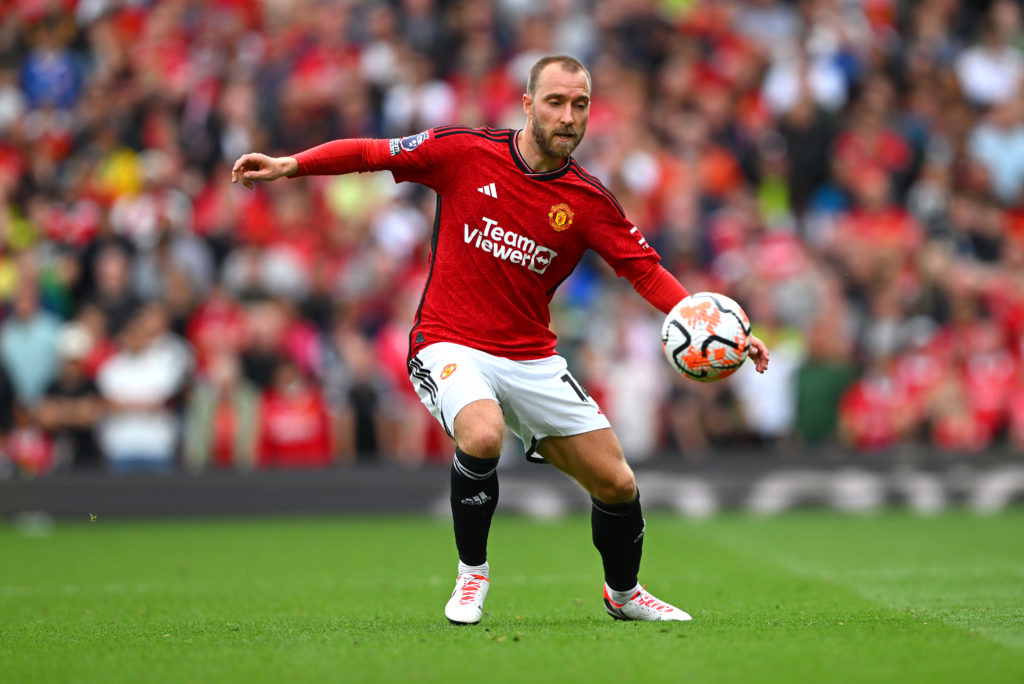 Eriksen can still play a vital role
Despite maybe opting elsewhere for bigger fixtures, Eriksen still has a huge role to play at Old Trafford this season.
With games coming thick and fast, Eriksen has shown he can see up when needed. He may not be as quick as he once was, but the undeniable raw footballing talent remains.
What a spectacular free transfer United got their hands on. Eriksen is still fantastic and we're sorry for ever doubting you!
Related Topics