We believe that Christian Eriksen will not be up to the pace needed for a Manchester United player next year, which is why the acquisition of a £30m star is borderline essential.
Christian Eriksen. An absolute marvel of a player. To come back from the horrendous incident that occurred in EURO 2020, build back up his strength and go on to play Premier League football once again for Brentford and Manchester United is a true testament to his footballing ability and his mental strength as a person.
He signed for the Red Devils at the beginning of last season on a free and he proved to be a genius signing. He was immense for United, who finally had a competent set-piece taker and creative eight who could find different avenues most midfielders couldn't.
However, this all came to a halt in January when Manchester United faced Reading in an FA Cup Fourth Round clash.
READ: Man Utd Fixture List 23/24: Next Game, Key Dates and More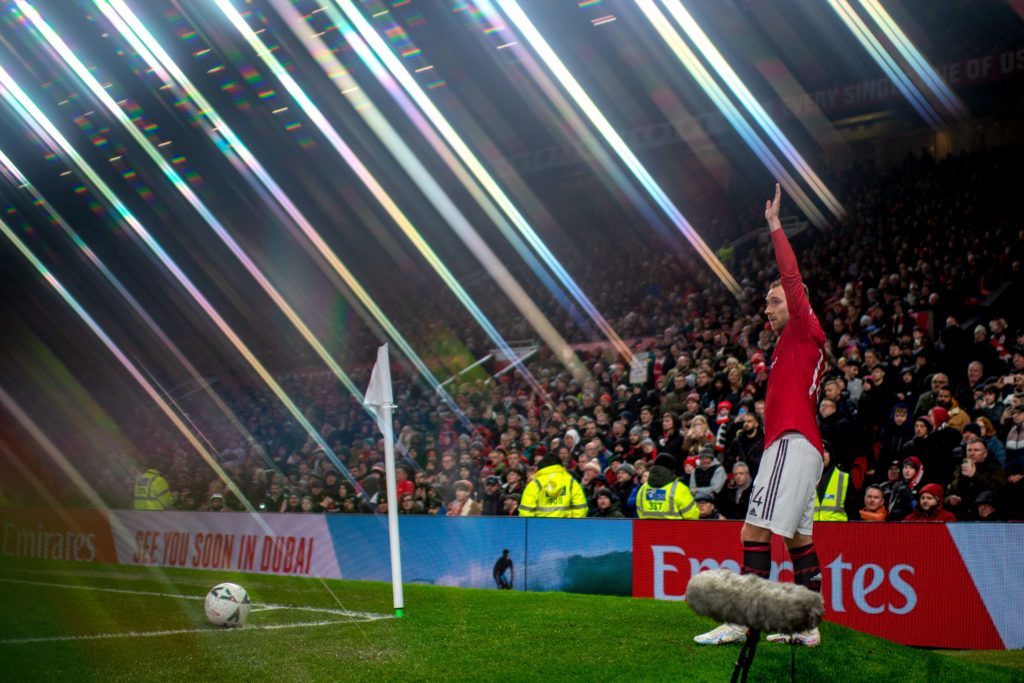 Six months on: Eriksen is still feeling the effects of the Andy Carroll challenge
Eriksen suffered an ankle injury in the FA Cup fourth-round win over Reading at the end of January, following a horror challenge by Carroll – who was eventually sent off for two bookable offences.
This saw Eriksen out for three months, which left a huge creative gap in United's midfield.
Eventually, when he did come back, he was eased into the team. However, one thing that was incredibly notable was the fact he looked a lot slower off the mark.
MORE UNITED STORIES
Granted, coming back from an injury this is going to be the case, but the Danish midfielder was slow already and this injury seems to have lost even more yards to his game.
FA Cup Final and beyond
The FA Cup final was the first big test back for Eriksen, with him starting in midfield alongside Fred. The ageing Dane was run-ragged by City's midfield.
He was subsequently Erik ten Hag's first substitution in what turned out to be a 2-0 loss for the Red Devils.
He's now been featuring in pre-season and fans have been noticing the same thing. He just looks a couple of yards off the pace.
This is all well and good in smaller fixtures, but with the sheer quality of the Premier League – every game is difficult. This means every single player in the squad needs to be up for the task.
We worry Eriksen isn't anymore, with that last injury has really taken its toll on him. He's a great figure to have at the club and could be useful in cup competitions. But we need a competent backup for bigger fixtures.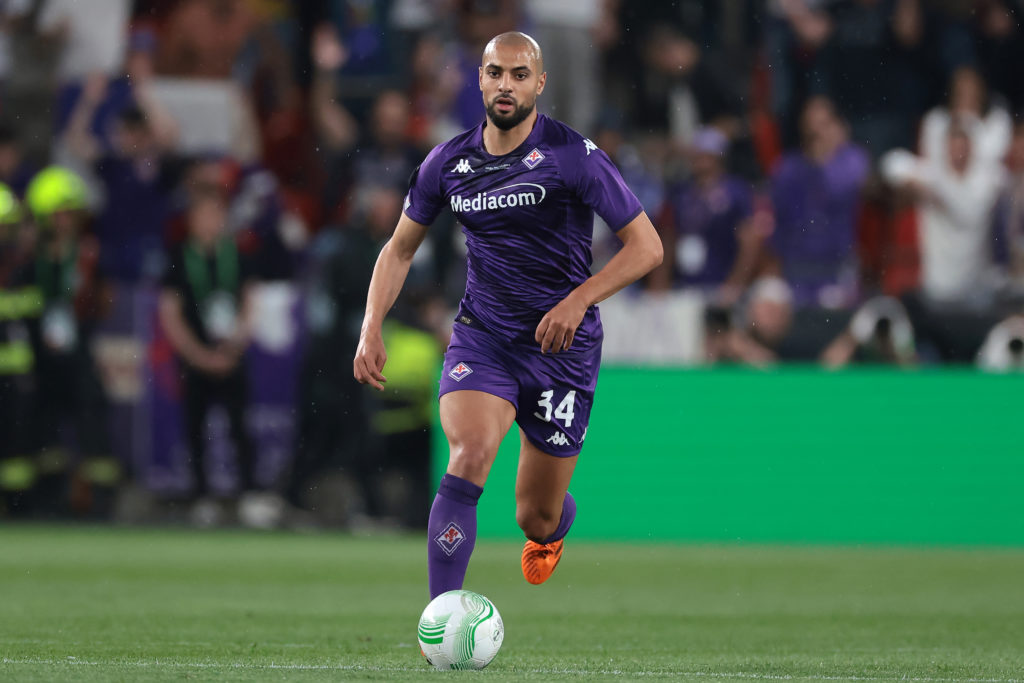 This is why £30m acquisition is essential…
Due to this, we believe that the signing of Sofyan Amrabat for Fiorentina is a necessity.
Italian journalist Gianluigi Longari has said that Amrabat to United has 'never been so close' with a deal worth around €35million (£30million) in the works.
Amrabat would provide intensity in the midfield, which sadly Eriksen now doesn't possess. A striker really is still the priority, but we desperately hope that the Moroccan is wearing red and not purple come the start of the 23/24 season.
Related Topics