Cristiano Ronaldo had promised a tell all interview in which his truth would come out. This appears to be upon us.
Ronaldo has been, unhelpfully, talking to Piers Morgan. And it appears a storm is heading Manchester United's way.
The trailer for the interview was aired on Sunday night. The TalkTV interview will be shown on Wednesday and Thursday, guaranteeing a drip-feed of Ronaldo content to antagonise Manchester United over the coming days, with extra lines released in The Sun.
Ronaldo says he is being forced out
Ronaldo is not happy. Asked if he is being forced out, he responds: "Yes, not only the coach but also two or three guys around him at the club."
He inferred these were senior executives at the club, adding: "I shouldn't say that I don't know, but listen I don't care I'm always, people should listen to the truth.
"Yes I feel betrayed and I felt that some people don't want me here, not only this year but last year too."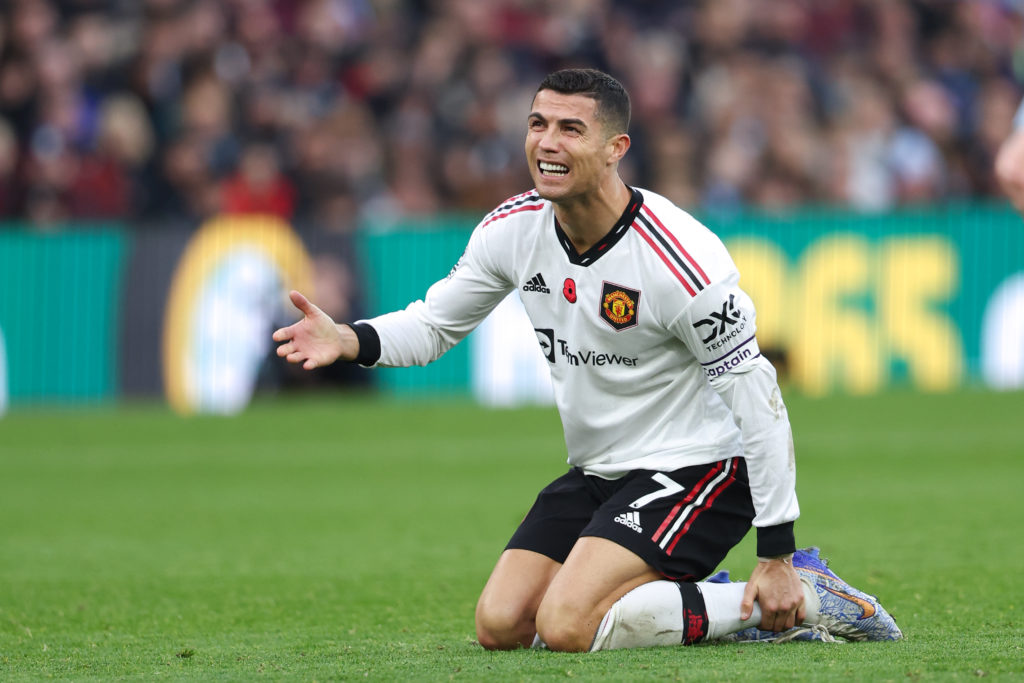 Instant reaction
There is a lot to get into with this. First of all let's address the timing. It stinks. The very fact this interview is happening at all is a total joke.
Imagine the reaction last season if this was Paul Pogba. The reaction should be equal.
The interview is being released in the wake of United winning on Sunday afternoon and ending this stretch of fixtures on a high, in a game Ronaldo did not even play.
On a day youngster Alejandro Garnacho grabbed all the headlines, Ronaldo has made it all about him. Again.
This is not helpful to the club, and it's pretty clear manager Erik ten Hag will hit the roof in reaction to Ronaldo's decision to release the interview.
While we of course have not heard the whole interview yet, it already feels like we have heard enough.
Ronaldo says he is being forced out of United – but in giving this interview, he is pretty much forcing himself out of the club.
It seems untenable that he can continue. Which may be what he wants. United are better off without him right now, this shows on the pitch, he has scored three goals from 56 shots at goal this season.
Even his teammates are likely to take a dim view of this. Ronaldo's move is a selfish one, which detracts from everything Erik ten Hag is trying to build.
Have something to tell us about this article?
Let us know