Manchester United were able to hold onto Cristiano Ronaldo this summer despite his intention to leave the club.
Ronaldo was probably left surprised by the lack of options, with clubs unwilling to sign a player of his age, on high wages.
One club who did express interest was Chelsea. Interest was driven by new owner Todd Boehly, who met with Ronaldo's agent Jorge Mendes to discuss a move in June, The Athletic reported.
Ronaldo may be feeling pretty relieved right now that he did not move to Chelsea. The Blues have sacked their manager just six games into the season.
READ MORE: Confirmed Manchester United transfers, ins, outs, loans, releases for 2022/23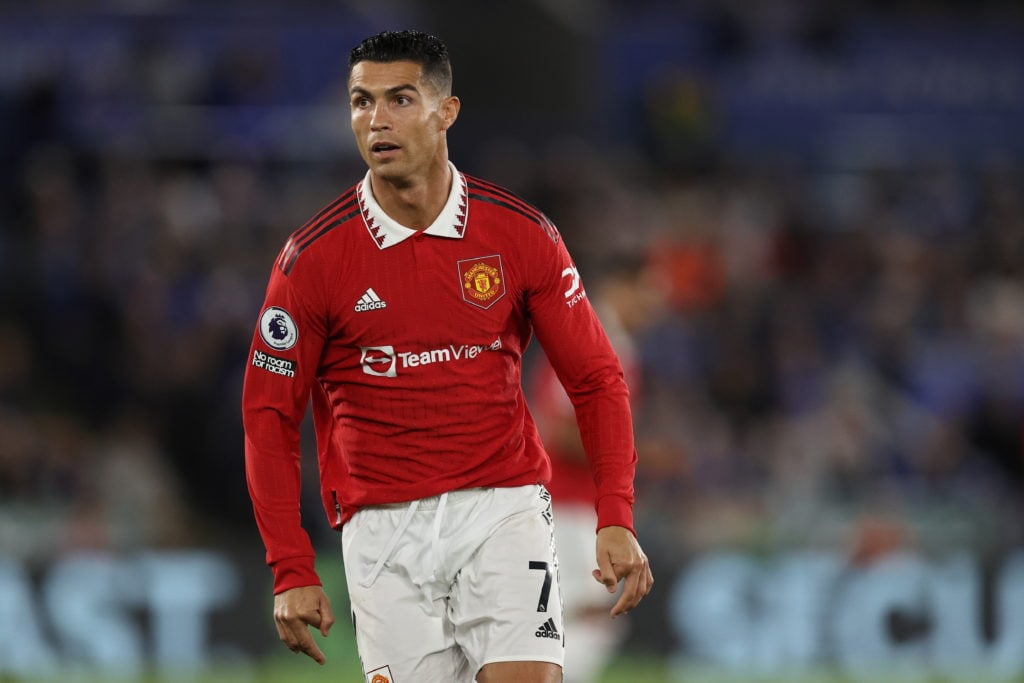 Ronaldo has had a lucky escape
Cristiano Ronaldo has Ralf Rangnick to thank for a potential move to Chelsea falling through, thanks to advice he gave Thomas Tuchel.
The Times reported Tuchel consulted close friend Rangnick about Ronaldo, and the former Manchester United interim boss recommended he did not sign him.
The Telegraph reported that Tuchel's decision not to sign Ronaldo was part of the reason his relationship with Todd Boehly broke down.
MORE UNITED STORIES
But this was always going to happen. New owners often want their own men in charge, and Chelsea owner Boehly has been looking to make a clean break from the Roman Abramovich era.
Manchester United are currently looking like the settled, stable club by comparison.
Chelsea have just brought in half a team of expensive new players, and sacked the manager. A fresh start is now needed, with a manager who did not just buy the recent additions.
Cristiano Ronaldo might not have felt like staying at United was a blessing in disguise, but it really should be.
Erik ten Hag's side have a purpose and direction, Chelsea currently don't. Ronaldo appears to be re-embedding himself in the Manchester United team, with the manager speaking highly of him ahead of tomorrow's game with Real Sociedad.
Leaving for Chelsea would have stirred up a whole feeling of angst and frustration among United fans too, seeing him play for another Premier League club, tainting his Old Trafford legacy.
With Tuchel sacked so suddenly, it really would not have been worth it. It probably would not have been worth it before, but certainly not now.
When Ronaldo reflects on his situation, he may feel like he has had a very lucky escape.
Related Topics