Manchester United have reportedly made a decision over the future of Mateo Mejia – and it is good news.
Manchester United are set to offer Mateo Mejia a new contract at the club, report The Sun. The youngster's current deal is set to expire at the end of the season.
The MEN had reported last week there was uncertainty over Mejia's future. Now it appears he is set to get a new contract with the club viewing him as a 'long term prospect'.
United's aim for next season is to send Mateo Mejia out on loan, and expect enquiries from interested clubs.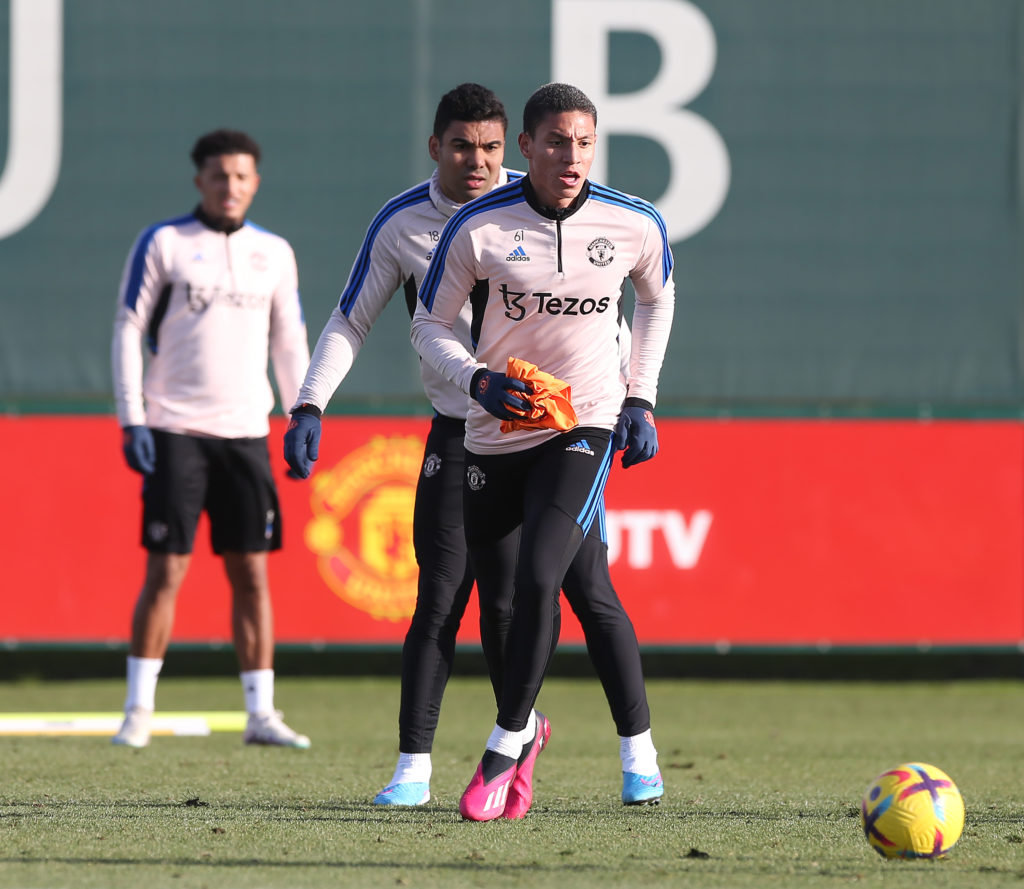 Mateo Mejia is finally showing what he can do
Even though Manchester United signed Mateo Mejia from Real Zaragoza back in 2019, this is the first season he has actually been able to show what he is capable of.
Mejia suffered and injury and was stretchered off on his debut for United's under-18s and he has suffered with persistent problems since, which required an operation.
The 2022/23 season has been different, and Mejia has evolved into a difference maker at under-21 level.
Playing frequently as a winger, and up front later in the campaign, Mejia ended the season as the assist leader for the under-21s. He also scored his first ever goal at Old Trafford in March.
This has been the season Mejia needed and while United would have hoped he would be further along at 20 than he is, injuries have held him back, and he has shown real promise this season.
Mejia has trained with the first team this season too and this contract offer will have come with manager Erik ten Hag's approval.
Mateo Mejia currently with Colombia under-20s
This season has been a big one for Mateo Mejia as like Alejandro Garnacho, he has turned his back on Spain and accepted a call-up to a South American country.
Mateo Mejia is currently with the Colombia under-20 squad for the upcoming World Cup, which kicks off shortly.
Strong performances at the tournament may open up a loan market for him, and United would be silly to simply release him this summer.
There is no guarantee Mejia signs the deal, he could have his head swayed by regular football elsewhere, it has happened in the past, see Largie Ramazani, but the Red Devils have shown the forward such support with his injuries that he may feel indebted to take the offer and continue at Carrington.
Related Topics
Have something to tell us about this article?
Let us know