Louis Jackson has been picked out as Manchester United's most talented player in his age range, by The Guardian.
The newspaper picked out one player from all 20 Premier League clubs, born between the academic year of September 2005 and August 2006.
Louis Jackson, 17, was named as Manchester United's top prospect, having already made an impact at academy level.
The centre-back was part of the FA Youth Cup winning team at just 16, celebrating his 17th birthday just a fortnight ago.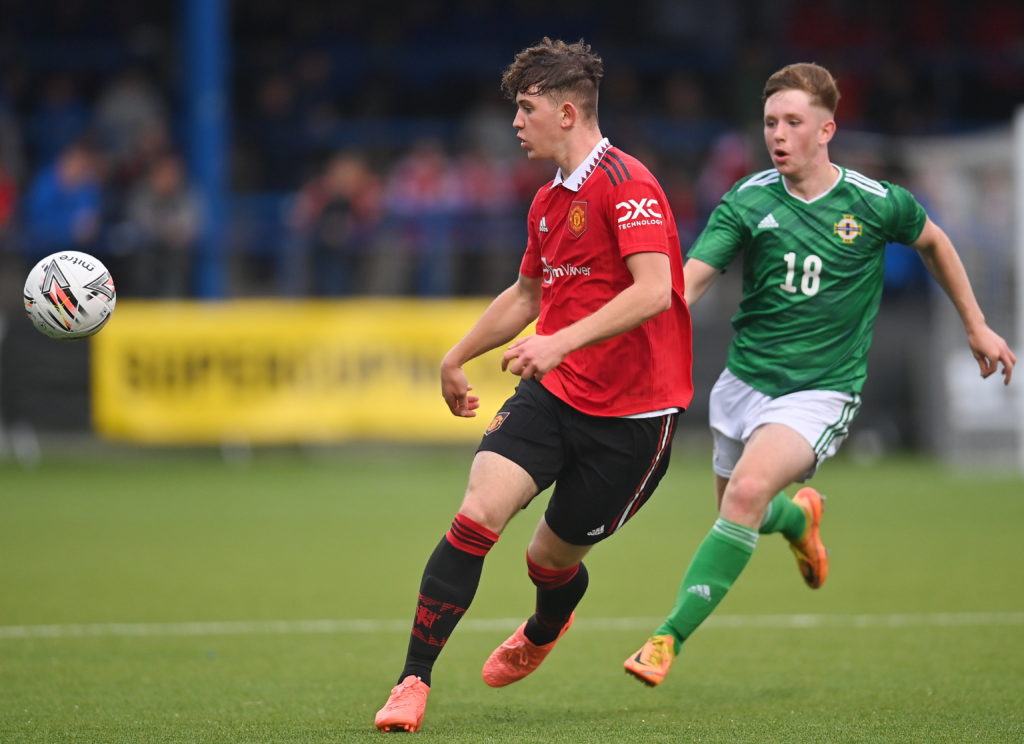 Louis Jackson picked out as top talent
There is good reason to be encouraged by Louis Jackson's budding development as a Manchester United prospect.
The Oldham born defender made his debut for Manchester United's under-18s side in February 2021 when he was just 15.
Jackson started at centre-back in the two early rounds of the FA Youth Cup last season, in wins over Scunthorpe at Old Trafford and then away at Reading.
He had been expected to be on the bench for the final, before England youth international Tyler Fredricson suffered illness, and Jackson was called on to start.
This plunged the defender in for a start at Old Trafford against Nottingham Forest, in front of more than 60,000 fans.
Jackson performed well, looking comfortable on the big stage as Manchester United won 3-1 and lifted the trophy for the first time in 10 years.
This season Jackson has continued with the under-18s side, with three starts, and United are keen to test him further.
He was recently named on the bench for the under-21s for the first time against Liverpool, and it is likely he makes the breakthrough this season.
Jackson has been at the centre of an international tug-of-war too. He represented England at under-15 and under-16s level, before switching allegiance to Scotland at under-17s.
Have something to tell us about this article?
Let us know