Manchester United defender Raphael Varane fell narrowly short in his quest to win the World Cupfor a second successive time.
Varane's France were beaten on penalties after a 3-3 draw in a dramatic and engaging final which went the distance.
The United centre-back lasted 113 minutes of the 120, having to be helped off in extra-time, looking absolutely exhausted, and with a minor injury.
The biggest problem for Varane, however, is the defeat, which is hard to take after coming so close. He made this clear in his post-match interview.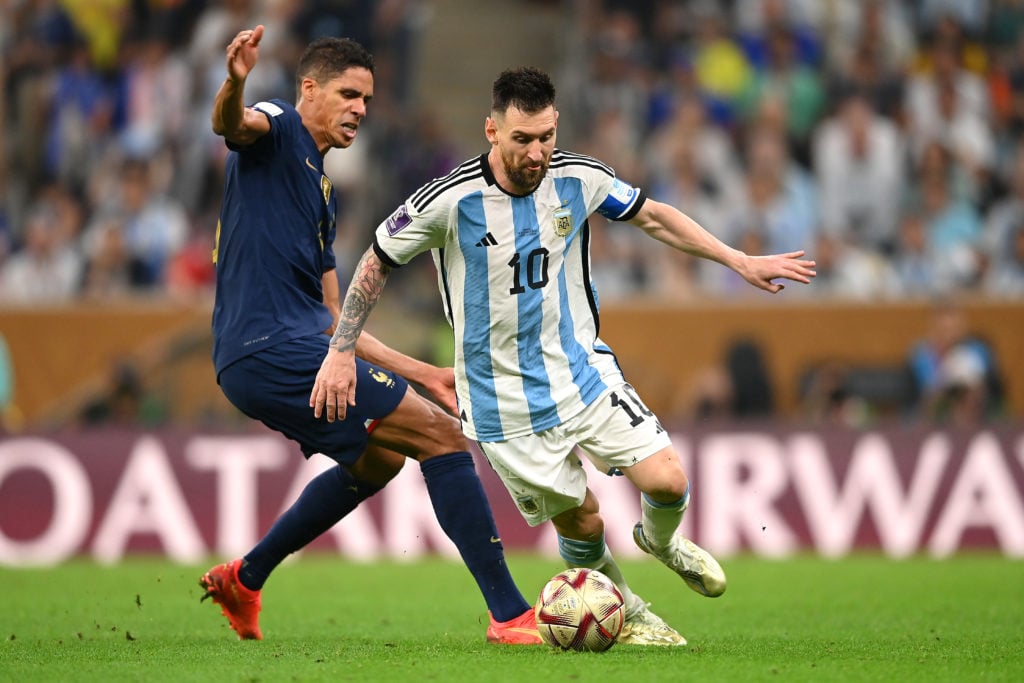 Varane talks up pride in defeat
Varane was quoted by Made In Foot: "We are very disappointed, we gave everything. We had to face a lot of obstacles in the competition, we fought until the end, we didn't give up. Today, for an hour, we were not in the game, but we fought, we came back.
"Very proud to be French, of this group. We gave everything, we have our heads held high.
"We came back into the game when we weren't in it at all, it was complicated. We were better than them physically. We started pushing, we believed in it. We were not far from reversing this match which was badly started.
"There is mental strength in this group and a lot of heart. It allowed us to get to the final and get back into the game. It wasn't enough to win. I am obviously very disappointed but there is pride."
French press react to Varane display
With France conceding three goals and sliced apart defensively for Argentina's second goal, this was not a vintage day for the Les Bleus defence.
SoFoot gave Varane a miserly 3/10, while teammate Kylian Mbappe got the full 10/10. GFFN meanwhile gave the Manchester United defender 5/10.
Footmercato rated Varane at 4/5/10, writing: "Even if Argentina's opening goal is not the responsibility of the rearguard, on the second goal, it was absent.
"A first period of very bad quality for all the French defenders. The most experienced player of the backline did not know how to instil a reaction to his teammates and the defence continued to sink."
RMC Sport echoed these views, rating Varane 3/10, writing: "He was not the leader he should have been."
Maxifoot noted Varane's illness prior to the game, and wrote: "As the match progressed, he was more reassuring before being in big trouble on the physical level," but gave him just a 4/10.
Varane will know this was a day which will be remembered for the attackers, rather than the defence. This went for both teams.
He did himself proud throughout the tournament, coming agonisingly close to making history with a second successive World Cup.
The defender will soon be back in action for Manchester United, along with Argentina champion Lisandro Martinez.
Related Topics
Have something to tell us about this article?
Let us know