Brazil's national team physio has explained why he pays close attention to Manchester United midfielder Fred after Selecao matches.
Guilherme Passos has revealed that the 29-year-old is the lightest player in the Selecao squad and praised his "absurd" work rate.
While the 30-time Brazil international can be frustratingly wasteful in possession, Fred will always put a shift in for the team.
Speaking via Globo, Passos said: "He has an absurd, very high work rate."
Passos explained that United's number 17 is always in Brazil's top two when it comes to distance ran in games.
Brazil's national team physio pays close attention to Fred after Selecao matches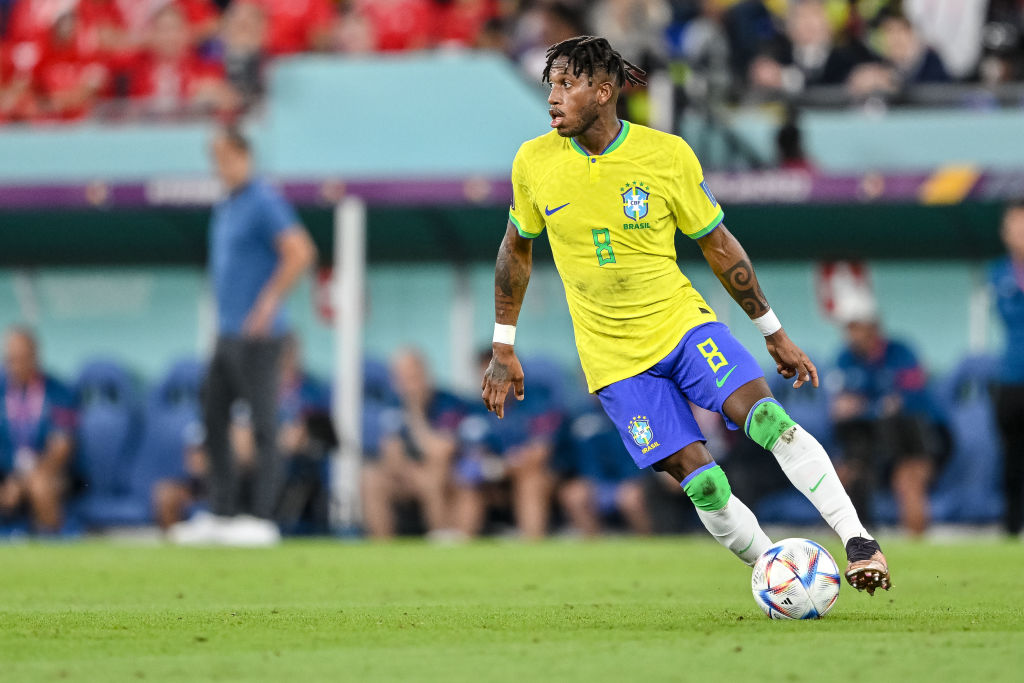 While Brazil's physical trainer Fabio Mahseradjian explained where Fred's physical strengths differ to some of his international teammates.
Mahseradijan said: "He accelerates and slows down all the time.
"Fred is an athlete with a lot of mobility and endurance. He's not as fast as Martinelli or Rodrygo. He's not a force athlete like Richarlison.
"They are individual characteristics of others, but he has his, which is very mobile and of high strength."
According to Passos, the former Shakhtar Donetsk midfielder loses 1kg to 3kg per match due to the distance he covers on the pitch.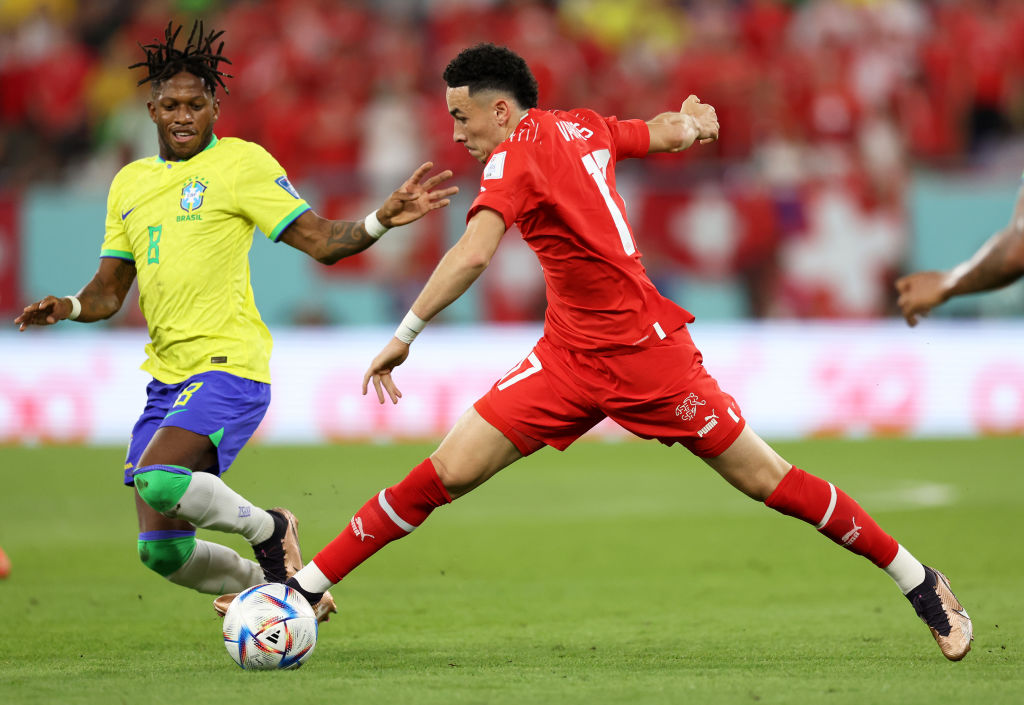 As a result of Fred's weight loss in each match, Passos explained how the Selecao pay close attention to the midfielder after a game.
Passos added: "We pay a lot of attention to Fred about recovery. Because he loses a lot of weight during the game precisely because of this great work rate.
"He is one of the main athletes that we have to rehydrate long after the game, increase the carbohydrate intake a lot to be able to recover well for the next match."
After picking up a yellow card against Switzerland on his first World Cup start, Fred could start tomorrow night's final Group G game against Cameroon on the bench to prevent picking up another caution, which would rule him out of the last-16 game due to suspension.
Have something to tell us about this article?
Let us know